UCC leaders call for prayers for people of Australia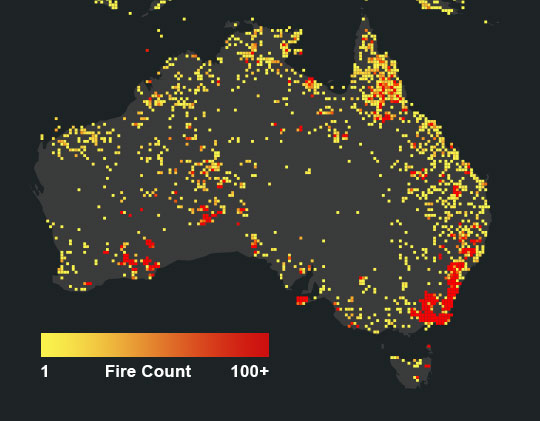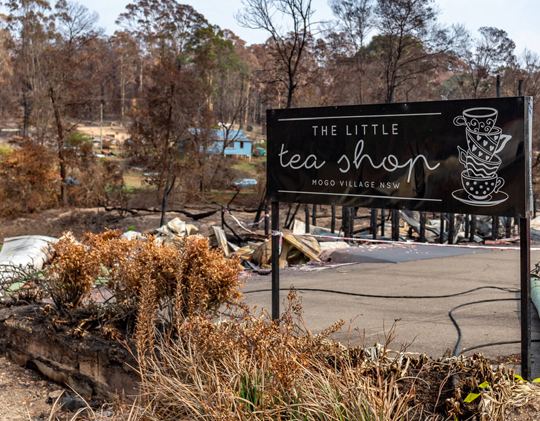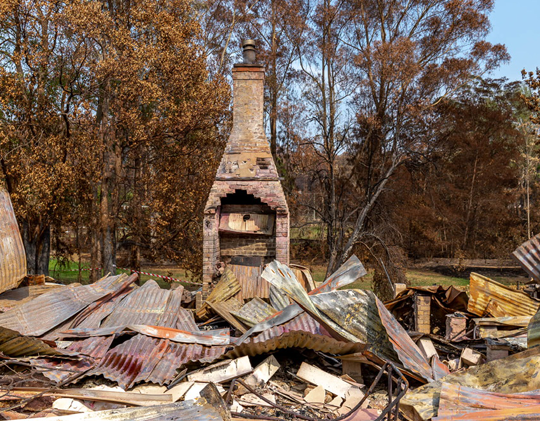 The devastating brushfires in Australia have now claimed the lives of three American firefighters, bringing the number of people killed in the historic disaster to 33. And as the flames continue displace residents, destroy property and threaten wildlife habitats, an ecumenical partner of the United Church of Christ is reaching out to church members asking for prayers.
"We were all incredibly saddened yesterday to hear of the death of three American firefighters in a water tanker plane crash," Colleen Geyer, the general secretary of the Uniting Church in Australia Assembly, wrote to UCC General Minister and President John Dorhauer. "I thought I'd share some of the resources that we have put together for our churches regarding the bush fire disasters we have had and are still having. If any of your churches would like to pray for us, something might be helpful from among the resources."
The wildfires in Australia started in late September and are still burning. The crisis is centered in the states of New South Wales and Victoria, where about 16 million acres have been destroyed. News reports in the United States have documented the peril facing the Koala population. By some estimates, hundreds of millions of animals have perished or are facing starvation or dehydration in devastated habitats. And more than 2,500 homes have been destroyed.
"The wildfires decimating Australia, killing people, ravaging wild habitats and pushing communities and firefighters to their absolute limits are growing and coalescing into the country's worst peacetime catastrophe precisely because of climate change," Paul Read, a co-director of the National Center for Research in Bushfire and Arson at Monash University in Melbourne, told The New York Times.
The Uniting Church in Australia has been organizing chaplains from multiple churches and faiths to offer pastoral care in evacuation centers, recovery centers and meeting points across the fire-ravaged areas. Just since the beginning of this year, the Church has had a presence in 36 such assistance areas.
"In Canberra, (the capital of Australia) they have had fires in their suburbs the past couple of days, which followed a massive hail storm where hail stones the size of tennis balls fell. At the end of that day, the insurance companies had initial claims for 10,000 cars," Geyer wrote. "Rain we had last week seems a distant memory. We wait and we pray."
"Everywhere I travel across the denomination, people ask me about what I have learned about the fires in Australia and how they can help our partners in the Uniting Church of Australia," said Dorhauer. "Right now, the use of these prayers and liturgical pieces by our churches would be seen and felt by them as an important act of solidarity. I call upon all of our settings to find a way to make use of any of the pieces here that make sense for them. Our faith family in Australia is crying out for our support and help, our prayers and our love. We are happy to offer this."
"The invitation to prayer for each is a part of the commitment we carry as Christians," said the Rev. Karen Georgia Thompson, UCC associate general minister overseeing global operations. "As we pray together for our siblings in Australia, we acknowledge the love that ties us together, and we pray for healing and recovery for all affected."
"Collective prayer is our most powerful act of global unity before God," said the Rev. Traci Blackmon, associate general minister of UCC Justice and Local Church Ministries. "The power of prayer transforms consciousness, motivates action, and strengthens community no matter the distance. May our neighbors in Australia be strengthened by our solidarity in service and in prayer."
The Uniting Churches in Australia liturgical resources can be found here. They can also be found on the UCC Worship Ways page.
---
Related News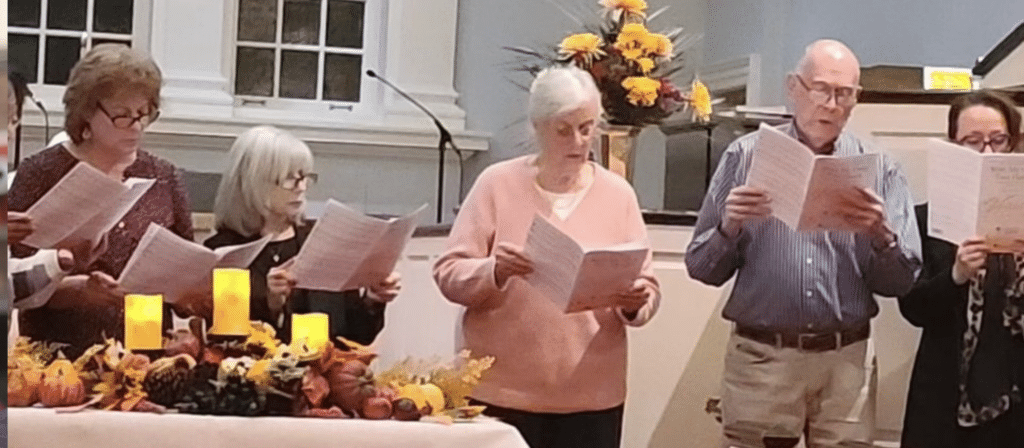 Many United Church of Christ congregations across the country participated in interfaith...
Read More