UCC releases faith-based tools aimed at ending gun violence
The United Church of Christ is urging churches around the country to get involved in gun violence prevention, releasing a very personal video message from a local congregation that lived through a horrific mass shooting in their small community. "A Gun Changed My Beautiful Town," from the people of Newtown Congregational Church, United Church of Christ, is a series of heartfelt reflections, based on their experience when a troubled young man took the lives of 20 children and six of their teachers at Sandy Hook Elementary School in December of 2012, and how that changed their lives, and their viewpoint on guns in America forever.
"The witness of the Newtown Congregational United Church of Christ is that fear need not have the upper hand, even in the midst of the most profound tragedy," said the Rev. Jim Moos, a UCC national officer and executive minister of Wider Church Ministries. "One way church members have courageously worked through grief is with faith-based action to address gun violence.  We believe that the video and the Faith vs. Fear study and worship material will empower people in our churches to engage in faith-based action as well so that, together, we will overcome the gun violence that has descended on our communities like a plague."
The UCC, which has worked for more than 20 years to end the plague of gun violence in America – the  General Synod  advocating for sensible, responsible gun policies and legislation in three resolutions passed in July of 1995 — is also releasing a 5-part Bible study, Faith vs. Fear, as a faithful response to curb violence in our cities and towns.
These resources, and several others, are now available on ucc.org at 'End Gun Violence' and are intended to spark discussion and encourage  advocacy in congregations across the country.
"We simply cannot accept the toll of gun violence as the norm in our nation.  This is a moral imperative," said Sandy Sorensen, director of the UCC Washington D.C. office. "Our culture has a heavy investment in death; isn't it time we invested in life and hope?  This is our faith call."
---
Related News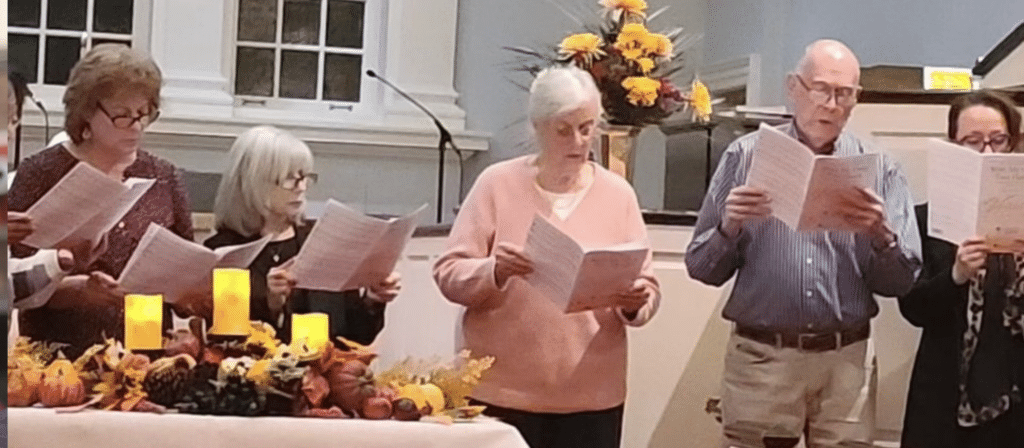 Many United Church of Christ congregations across the country participated in interfaith...
Read More