UCC Disaster Ministries poised to assist after Hurricane Michael
As the people of Florida, Georgia and the Carolinas begin the long process of recovery from Hurricane Michael, an extraordinarily powerful Category 4 storm which slammed into the Florida panhandle on Wednesday, UCC Disaster Ministries remains poised to assist.
"Right now, there are no reports of damage to any UCC churches at this time and we are continuing to keep in close contact with Florida Conference Disaster Coordinator Alan Coe," said Zach Wolgemuth, UCC Disaster Ministries executive. He noted that Coe is participating in Florida Voluntary Organizations Active in Disaster (VOAD) calls and keeping the national staff posted. "That said, many areas are not accessible, dangerous and without power. It will take days for initial assessments to be completed and intermediate needs to be identified."
At least thirteen people in four states died after the most powerful hurricane to hit the continental U.S. in over 50 years ripped through Florida on October 10, crossed into South Georgia spawning tornadoes, and brought flash flooding to North Carolina, drenching areas still reeling from Hurricane Florence. Massive winds topping 150 miles an hour toppled trees, tore roofs off homes and businesses, and blew structures apart in the Panama City area. Power outages are still affecting hundreds of thousands of people across Florida, Georgia, Alabama and the Carolinas.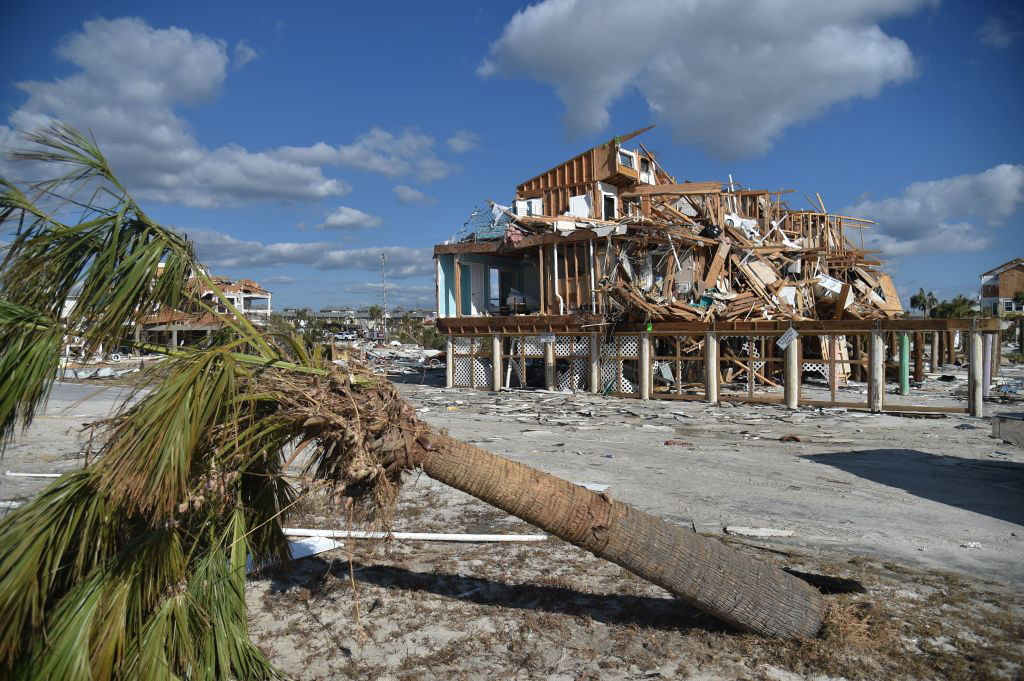 HECTOR RETAMAL/AFP/Getty Images
"This most recent disaster will no doubt stretch our capacity and though it is at the forefront of the news cycle, we remain committed to the families and communities still displaced from disasters over a year ago even as we plan our long-term response to Michael." Wolgemuth said. "As is always the case, the best way to support survivors in this disaster is to give (financially), pray for first responders and survivors and plan to volunteer in long-term recovery."
"Within the span of one month we've witnessed a plethora of catastrophic disasters," he continued. "Two Indonesian earthquakes and a tsunami; a Haitian earthquake; Typhoon Mangkhut; Typhoon Titli; Hurricane Florence and now Hurricane Michael."
"The images and stories coming from Hurricane Michael and these other disasters are heart-wrenching and remind us why long-term recovery is so important," Wolgemuth emphasized. "Disaster Ministries always stands ready to fill gaps and is supporting many of the early relief efforts to these disasters but we know that our presence is most needed in the months and years following any disaster. Sadly, research shows that 70% of all giving for disasters occurs within the first 2 months and only 5% is allocated to reconstruction and recovery. Recovery work is not flashy, it doesn't always make the news – but it's not about recognition. It is about being the church and responding to the greatest needs of the most vulnerable and in times like these when Christ calls us to extend the table.
"My prayer is that we will have sufficient volunteers and support to continue the critical recovery efforts from last year's disasters and the ability to extend the table of support to families and communities from these most recent events," Wolgemuth said. "Please join us on the journey of healing and recovery for all."
Get more information on volunteering and donate to the 2018 Hurricane Response here.
---
Related News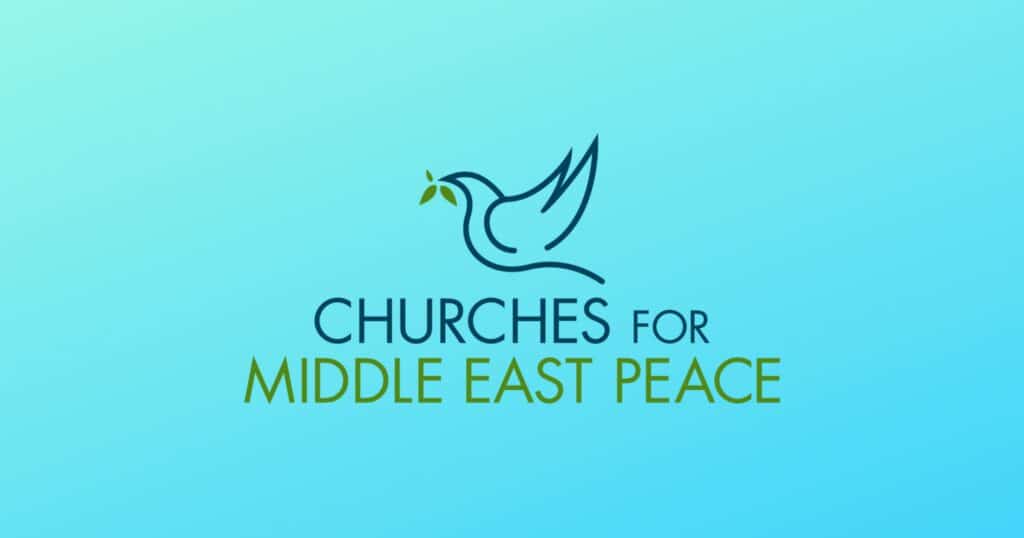 The following statement was issued Dec. 2 by Churches for Middle East Peace (CMEP), of which...
Read More