UCC Disaster Ministries gearing up for busy fall as Gulf Coast marks Harvey anniversary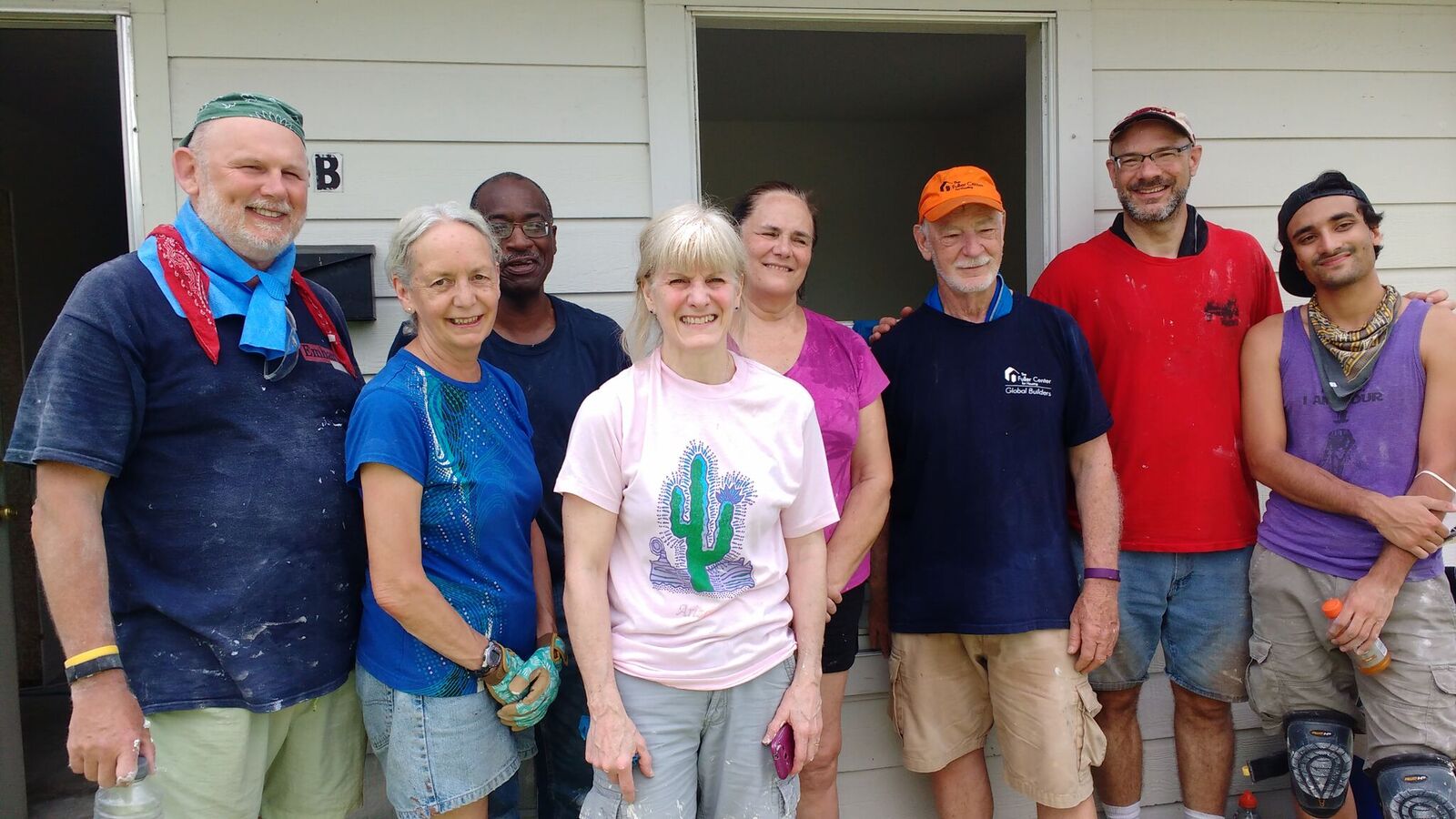 As the Texas Gulf Coast prepares to mark the one year anniversary of Hurricane Harvey, one of the most costly storms in U.S. history, the UCC Disaster Ministries' team and partners in the area are preparing for a busy fall season of rebuilding work.
"Though recovery from Hurricane Harvey has been underway, it is really just getting into full swing in most communities," said Zach Wolgemuth, Disaster Ministries executive. "There's a reason this work is called 'long-term recovery' – recovery throughout the Harvey impacted region will be a multi-year process requiring the convergence of volunteers, donated funds, local, state and federal resources. UCC Disaster Ministries is and has been at the forefront of recovery in Port Arthur, Tex. As we mark the one-year anniversary of Harvey our commitment to the area remains."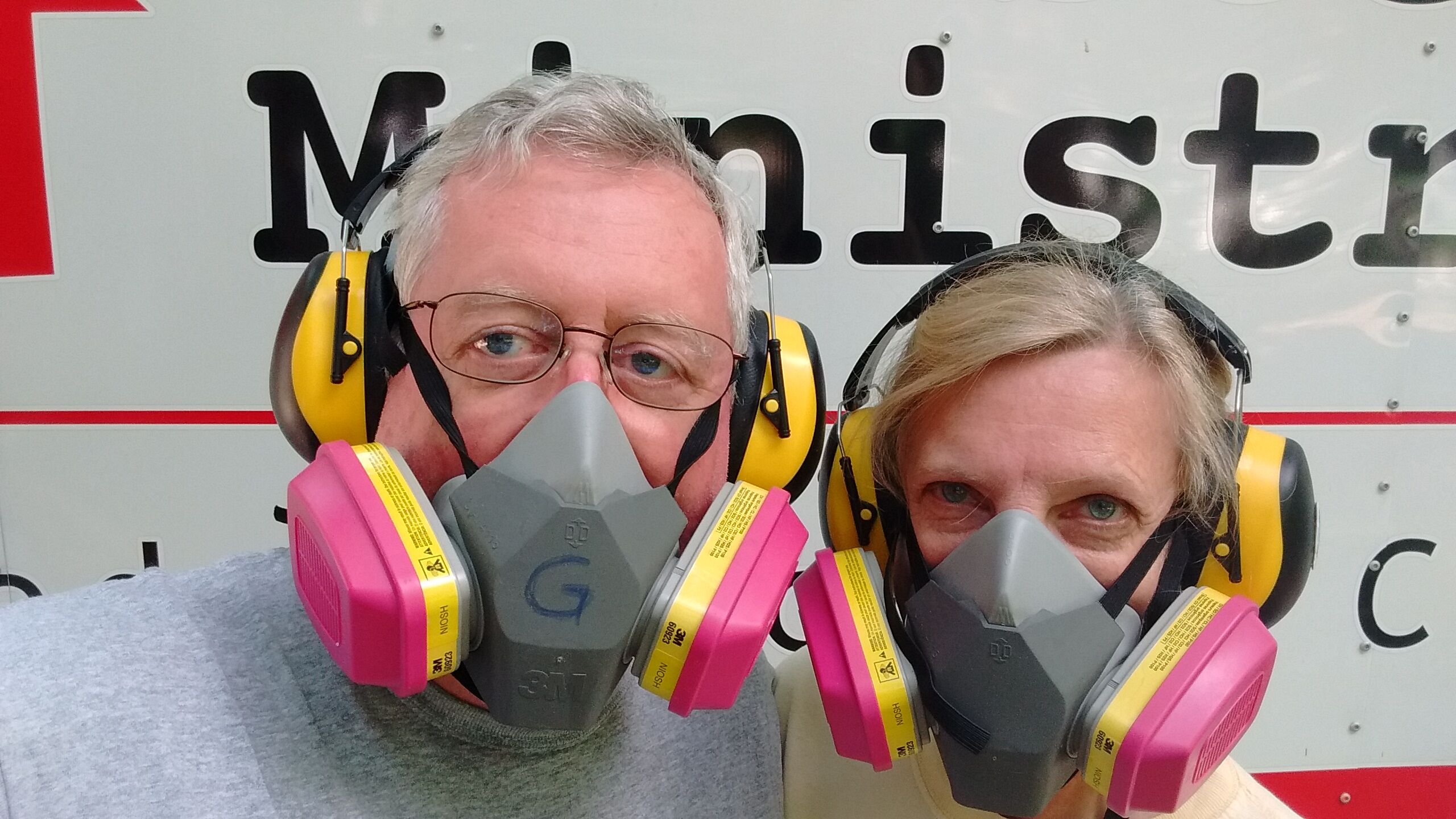 When Harvey roared ashore on August 25, 2017, the tropical cyclone triggered catastrophic rainfall, flooding the Houston metropolitan area and coastal cities from Port Arthur to Port Aransas. The first major hurricane to make landfall since Wilma in 2005, Harvey inflicted $125 billion in damage, left 88 dead, displaced more than 30,000 people, and left countless homes uninhabitable. The Federal Emergency Management Agency estimates more than 150,000 properties in Texas have been affected.
"Across the area there are plenty of worksites, but the lack of infrastructure, lack of resources and lack of coordination drew us here to Port Arthur, approximately 100 miles from Houston," said Joshua Lawrence, UCC Disaster Ministries' Hurricane Harvey Co-Coordinator. "We are one of the few churches actively working in Port Arthur, making a concerted effort here where there is the greatest need. We are currently trying to get training to draw skilled labor here, to serve a historically underserved population."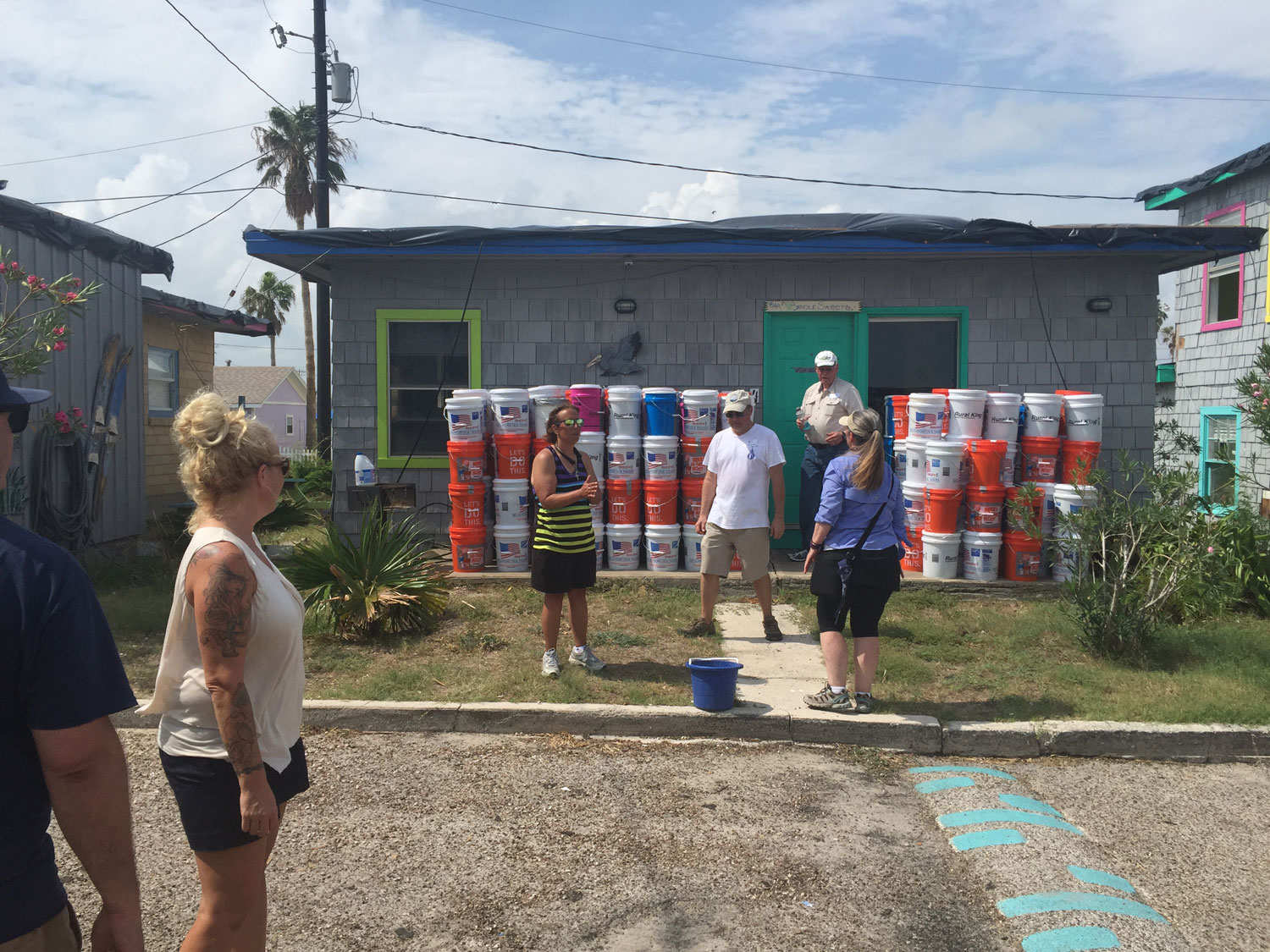 To date, UCC Disaster Ministries has invested nearly $300,000 in Texas as part of Harvey response and recovery. The initial response provided funding to restock local food pantries to support survivors, coordinated delivery of almost 300 clean-up buckets, established volunteer opportunities for mucking and gutting homes during cleanup in the Houston area, and provided financial support to groups working with immigrant families and others to help them access federal funding and Red Cross assistance. In partnership with the Southeast Texas Community Development Corporation, the denomination is committed to rehabbing 17 flooded homes, with volunteer labor, in Port Arthur. Twelve have been completed, with the help of teams from the across the wider church and other faith communities.
"It seems as though the time has flown by since Hurricane Harvey," said the Rev. Rhonda Hopson of Plymouth United Church of Christ, Beaumont, Tex. "Great things have been accomplished along the way, through the love, prayers and support of caring people. As we look forward to finishing the initial collection of properties in Port Arthur, we realize that we would not be at this stage in the journey if the Spirit of God had not brought the UCC and the Southeast Texas Community Development Corporation together."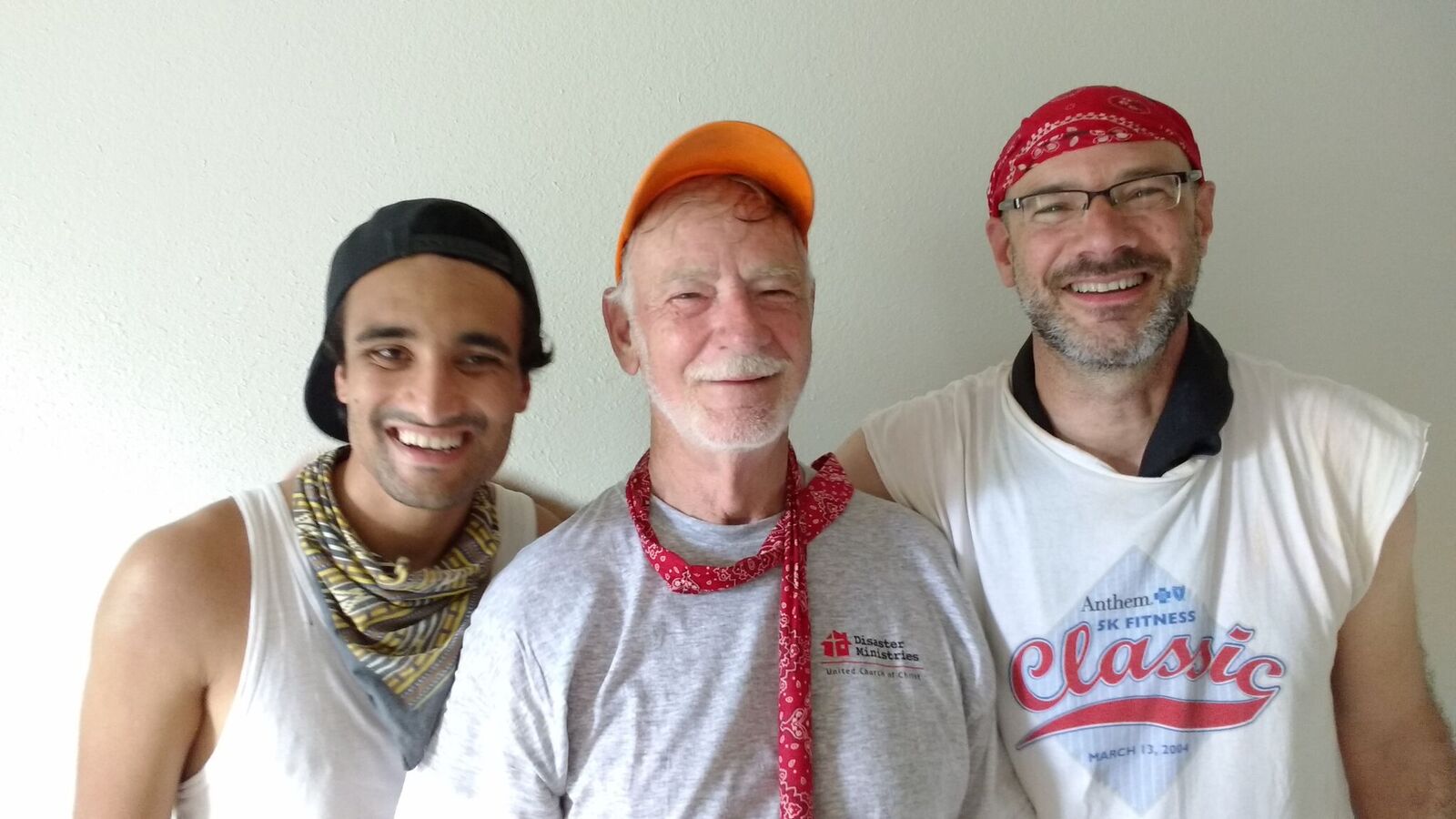 Lawrence stressed that the service of volunteers has enabled his team to build relationships across religious, economic, and racial lines, all of which have begun to bear the fruit of community transformation.
"Volunteer labor has been wonderful," Lawrence said. "At this point in time we have had five UCC teams come in to Port Arthur. The Presbyterians and Baptists have sent teams as well. The volunteer house we worked initially to establish can host 12 people." Noting that 60-70 volunteers from UCC delegations representing churches in Connecticut, New Hampshire and Wisconsin have already come to the area, Lawrence said he arranged for other UCC groups to do summer mission work in Houston. Another six groups are scheduled to work in Port Arthur in October and November.
"UCC Disaster Ministries will begin year two and our second phase of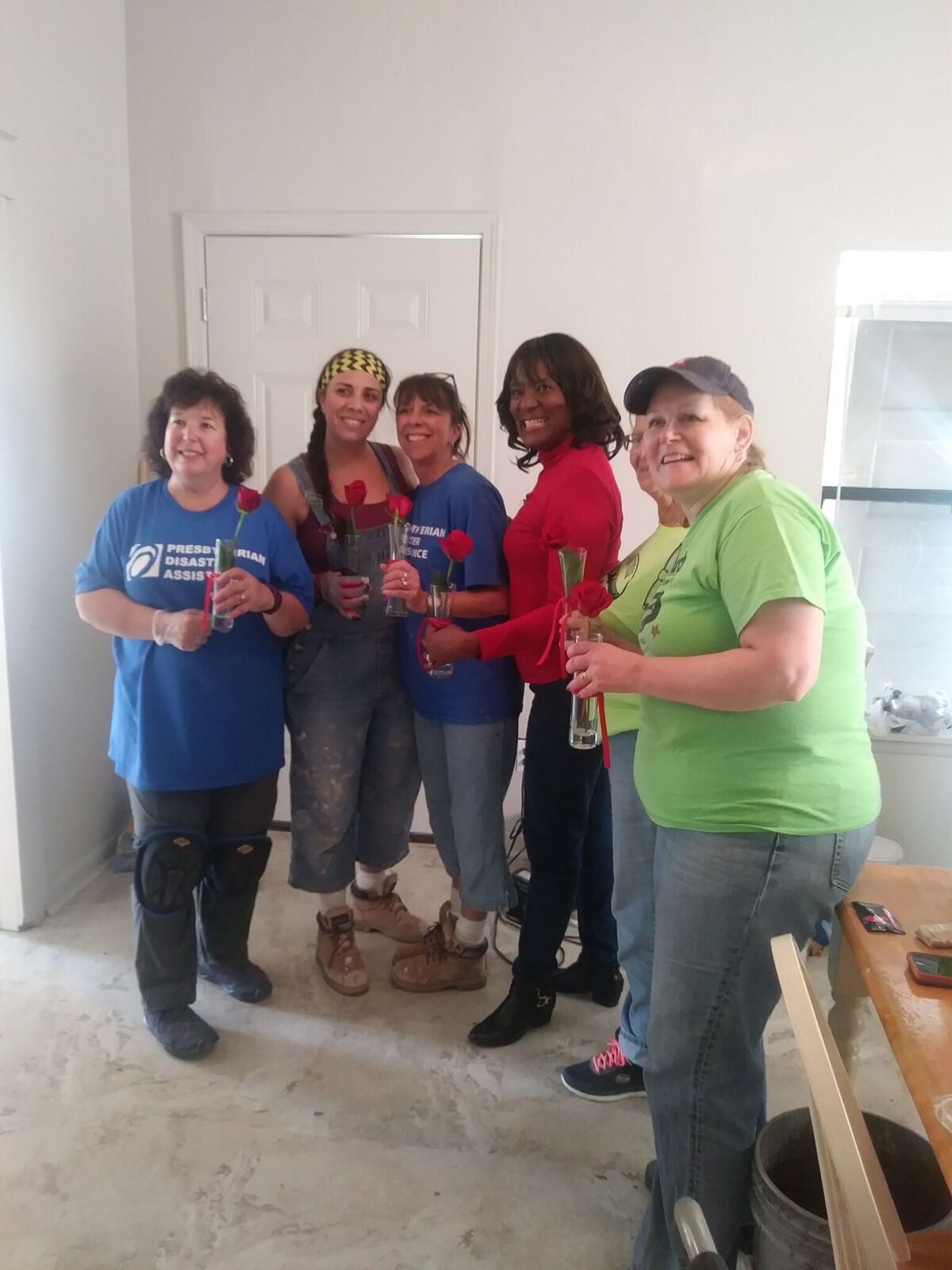 recovery with expansion into other areas of the county surrounding Port Arthur," Wolgemuth continued. "We anticipate expanding our capacity and ability to work with larger volunteer groups, by providing additional construction supervision, tools and volunteer housing. While we anticipate investing nearly a million dollars over the next couple of years, in order to do so, we need the ongoing support of the church in the form of prayer, donations and volunteers."
"The good thing about this tragedy is that it forced churches into relationships that would not exist," Lawrence said. "Historic churches in the Port Arthur and Beaumont areas that have been around for hundreds of years, for example, are working specifically together. The Methodists are financially supporting our efforts because they have not been able to do what we are doing through our partnerships locally."
The United Methodist Committee on Relief has sent a $100,000 grant to Disaster Ministries to cover the cost of construction materials and appliances.
"As we approach the anniversary of Hurricane Harvey, people are reluctant to look back for too long. Many have experienced trauma for which they still do not have words," Lawrence said. "The tens of thousands of people who remain displaced are struggling to find a new normal. We are here for the long-haul and hope to continue making an impact in relationship with other communities of faith."
Gifts to the Emergency USA Fund continue to support this ministry. 
---
Related News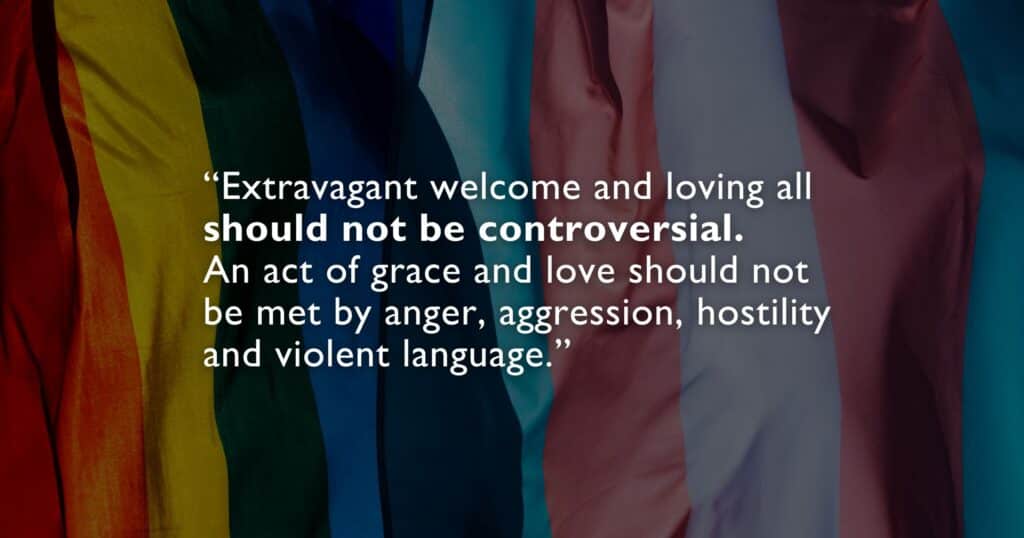 The United Church of Christ National Officers and the Conference Minister of the South Central...
Read More