UCC Conference in Arizona works to make migration a more humane experience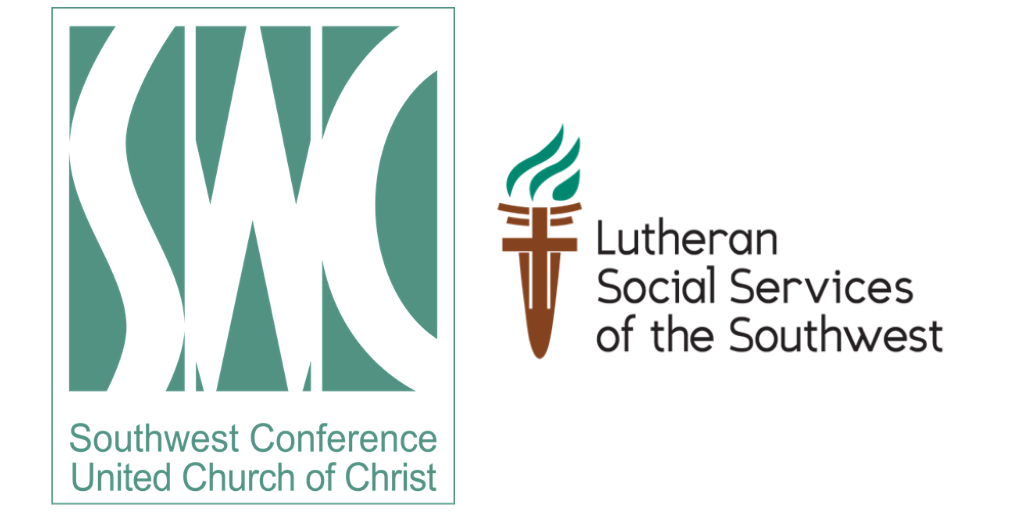 The Southwest Conference United Church of Christ, Lutheran Social Services of the Southwest (LSS), Lutheran Immigration and Refugee Services (LIRS), and several other faith communities in Arizona are working to build a relationship with Immigration and Customs Enforcement (ICE), to better respond to the urgent situation the agency is creating as it releases asylum seekers into local communities.
"ICE gave up case management responsibilities," said the Rev. Bill Lyons, Conference Minister of the Southwest Conference UCC, "and resumed dropping people off in cities. Those cities can't use public resources to meet the needs this policy created."
Last fall under that policy, federal authorities began releasing migrants directly from detention and/or processing at ports of entry in Arizona and Texas, leaving them to fend for themselves at bus stations, city parks, church parking lots or other places — without resources.
Faith communities stepped in to pick up the slack with critical services and quickly found strength by working together.
"The faith communities started to find each other," Lyons said. "All of us feeling the need at the same time." Churches and religious non-profits in Arizona border cities have been setting up temporary shelters, providing migrants with food, clothing, medical care and sleeping space. Local volunteers are also helping asylum seekers contact their sponsors across the country, assisting them with booking transportation and dropping them at the bus station — assistance the government agency no longer provides.
"ICE began offloading on faith communities responsibilities the agency had been handling," Lyons said, "so they (ICE) were willing to be in conversation with the faith communities in a new way."
LIRS, LSS and the Southwest Conference initiated a new working relationship with ICE after several months of conversation. The partnership is designed to better coordinate hospitality for migrants after they are released from ICE custody. LSS brings case management and infrastructure experience, contacting Lyons about a collaborative partnership because the Southwest Conference brings program expertise, along with a network of people already engaged in migrant hospitality ministry.
"Lutheran Social Services of the Southwest had the privilege of working with children and families being reunited this past summer. Congregations and community members, used to working with refugees, responded with such heart for those seeking asylum," said Connie Phillips, president and CEO, Lutheran Social Services of the Southwest. "We are looking forward to continuing this holy path in partnership with LIRS and UCC."
In addition to providing a humane response to migrants, the partnership's newly created Reception and Welcome Program, said Lyons, "hopes to relieve the stress on local faith community volunteers involved in providing this vital ministry by coordinating services. We have a biblical mandate to offer an extravagant welcome and hospitality to our neighbors."
Rev. Erin Tamayo joined the Southwest Conference staff full time January 14, as designated Minister for Migrant Hospitality. Her primary responsibility will be coordinating the Reception and Welcome Program, which is bringing more than 25 faith communities in the Phoenix Valley together, and inviting agencies and other non-profits to combine their resources to respond to the urgency of assistance needed by people at the border.
"We want to equip and empower all faith communities to provide hospitality to migrants by collaborating with resources," Lyons said. "We want to bring people together to more effectively assist those who need help."
"We have seen an incredible response from churches and NGO's coming together to meet the needs of people offloaded by ICE," he continued. "Bringing Erin on board is a very positive step."
"I am very honored to be called to serve in this capacity," Tamayo said. "There are many different groups and networks who have been doing this vital work. Having the organizing experience and infrastructure that both the UCC Southwest Conference and Lutheran Social Services bring to the table will help smaller networks come together, pool resources, share best practices and coordinate in a whole new way. What matters most is serving our guests as they pass through our community."
ICE is telling organizers that while the number of migrants seeking asylum has dropped as the cold weather has set in, groups working to resettle them should be prepared to receive up to 4,000 migrants a month in Phoenix, Tucson and Yuma, Ariz., with 70% of them moving through Phoenix.
The groups (SWC UCC, LSS, LIRS, Church World Service, Catholic Charities and more) are also developing a strategy to assist migrants denied asylum, equipping them with "know your rights" information to prepare them for deportation proceedings. Lyons said that unconfirmed information from several sources indicated that 80% of the asylum applications are expected to be denied.
"There is no security crisis at the border," Lyons stressed, "There is a humanitarian crisis resulting from inhumane immigration policies on the part of the administration."
Lyons is encouraged by the productive conversations with ICE and is "hopeful that officials will work with us to make migration a more humane experience for the people involved."
Despite the cooperation with ICE, Lyons emphasized, "We are not compromising our stand on social justice. We are just approaching it in new ways to more effectively assist our guests."
"This is just one more way the Southwest Conference of the United Church of Christ incarnates the extravagant welcome, unconditional love, and justice of God. This is one way of being a united and uniting church in this place for our time."
---
Related News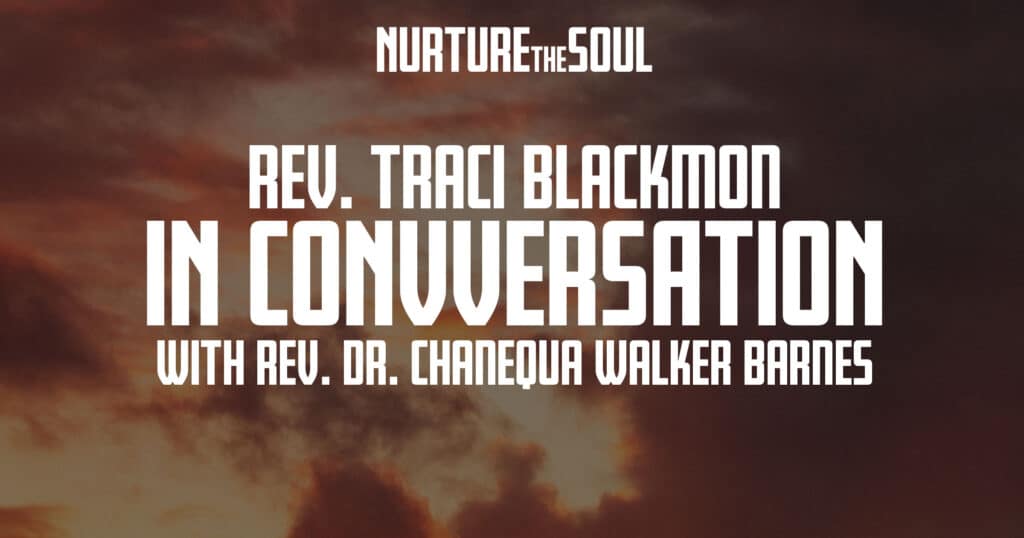 The impact of trauma and the need for self-care are vital -- and sacred -- topics for the...
Read More