UCC clergy recognized for making a difference in 2017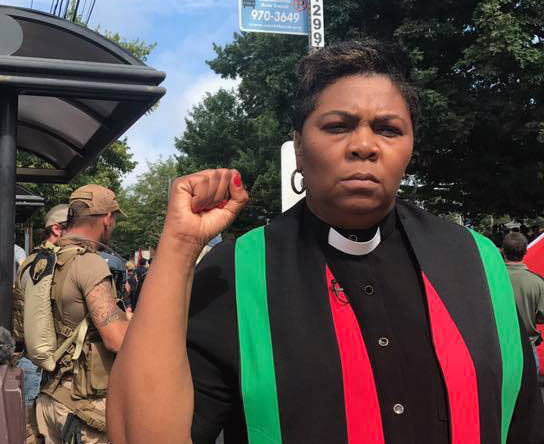 Two United Church of Christ pastors have been recognized in their home communities for their efforts toward making the world a more just place for all.
The Rev. Traci Blackmon, a UCC national officer and pastor of Christ The King United Church of Christ, in Florissant, Missouri has been named the 2017 Person of the Year by the St. Louis American, one of the top African-American newspapers in the country, and the largest weekly newspaper in Missouri.
The Rev. Sandra Pontoh, pastor of the Maranatha Indonesian United Church of Christ in Madbury, New Hampshire, is the Foster's Daily Democrat Newsmaker of the Year for 2017. The morning newspaper, published Monday-Saturday in Dover, New Hampshire, covers southeast New Hampshire and southwest Maine.
Both women are being recognized for their ministries of social justice, their advocacy for others in their communities, and in Blackmon's case, across America.
"Rev. Blackmon was present at many places where humanity and democracy were under assault in 2017," the editorial in the St. Louis American reads. "Though still pastor of her home church, she is now more than a local force to be reckoned with. The courageous witness she bore in Ferguson, both on the streets as a clergy supporter and on the Ferguson Commission as a policy-maker, gave her national visibility, and she went national. She now has a national leadership position as executive minister of Justice and Witness at United Church of Christ, based in Cleveland, Ohio. She is no longer ours alone. She belongs to America now. This nation sorely needs her."
Chris King, the paper's managing editor, brought Blackmon up for consideration for the honor before the St. Louis American's editorial board. He said there was another strong candidate, but the UCC leader was an "easy choice."
"Rev. Blackmon's leadership always moves at so many levels," the editorial continues. "She brings courage and physical leadership in the form of sudden, overpowering hugs for people who look under imminent threat of collapse, and she often finds herself in the presence of people enduring more than anyone should bear. She also has a mind for policy reform and systemic change. And, like any called pastor, she brings the power of the word. She is a truthteller at a time when lies are diverted with claims of 'fake news.' This is a prophetic voice that must be heard."
King also noted that Blackmon is the second UCC minister to be recognized as a St. Louis American Person of the Year. The Rev. Starsky Wilson named to the honor in 2015 for his leadership on the Ferguson Commission.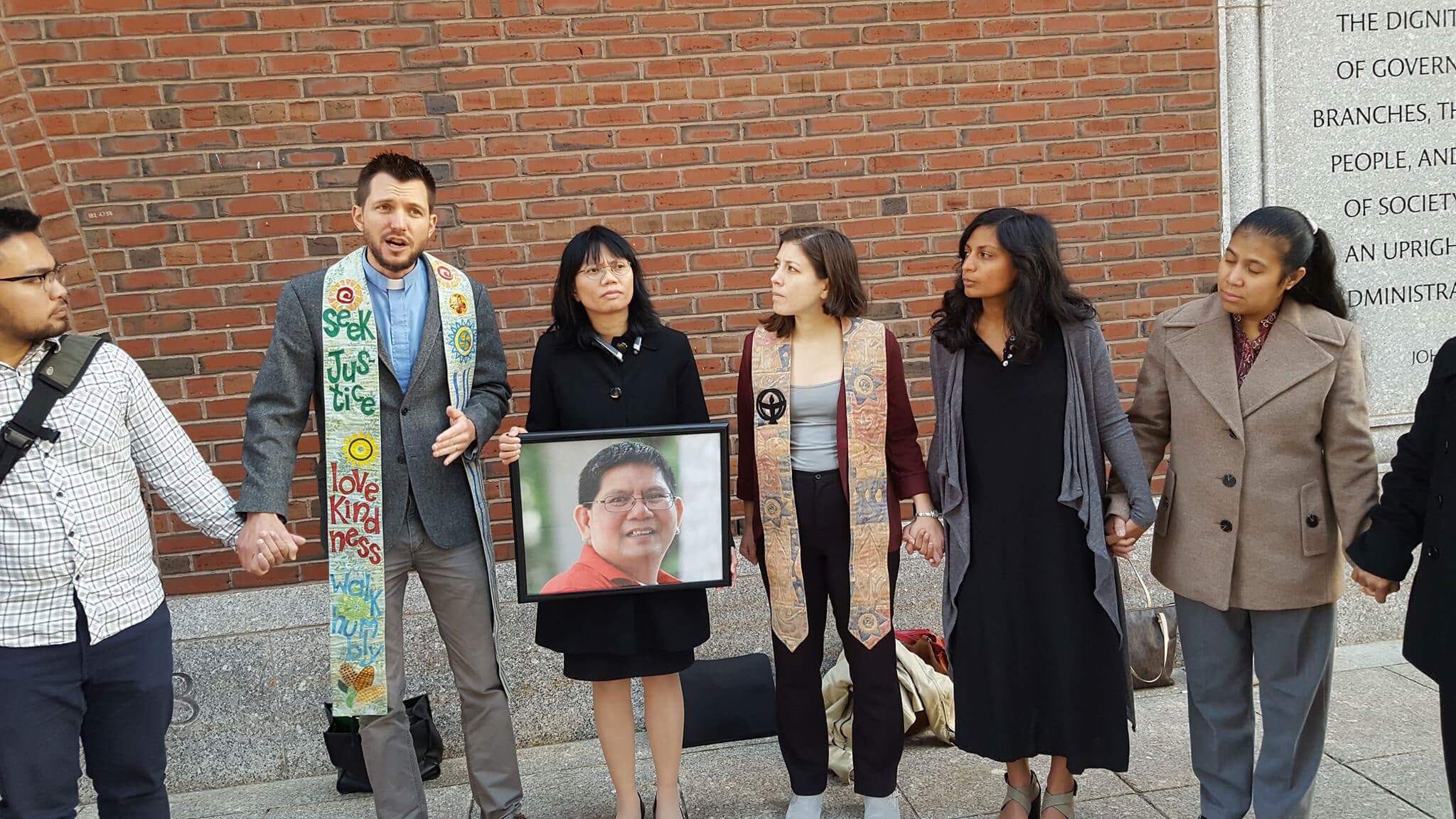 Pontoh, recognized for "her tireless efforts on behalf of her community" by editorial team of the Foster's Daily Democrat, may be best known for her mission in New Hampshire addressing the broken immigration system, working on behalf of several members of her church and the wider Indonesian community who were threatened with deportation this year. She brought together experts in a panel discussion so the nine of her congregants under orders of supervision with Immigration and Customs Enforcement knew what they were up against. When Maranatha members and other Indonesians were forced to report to the ICE office in Manchester, N.H., Pontoh went with them. She lobbied Congressional lawmakers for support, as well as the governor's office. After Terry Rombot, one of her friends and church members was taken into custody by ICE and held in jail for 92 days, Pontoh helped look after his family in his absence. And right after Thanksgiving, when a federal judge affirmed her right to halt Rombot's deportation and those of 50 other local Indonesians, the minister rejoiced with all of them.
"Without the tireless efforts of Reverend Sandra Pontoh, members of our community would not be with their families this holiday season," U.S. Sen. Jeanne Shaheen, D-N.H. told the Daily Democrat. "Her advocacy on their behalf and unwavering commitment to keep these families safe and together deserves recognition. New Hampshire is very fortunate to have Rev. Pontoh as a community leader and I offer her my most heartfelt congratulations."
"In the United Church of Christ, we try hard to demonstrate that love of neighbor and building a just world for all require not just prophetic rhetoric but meaningful action," said UCC General Minister and President the Rev. John C. Dorhauer. "These leaders are being recognized not so much for what they say, but what they have done and the difference they have made in their communities, and to the lives of the people they serve. This kind of exemplary leadership deserves recognition, and reminds us all we are called to do our part."
---
Related News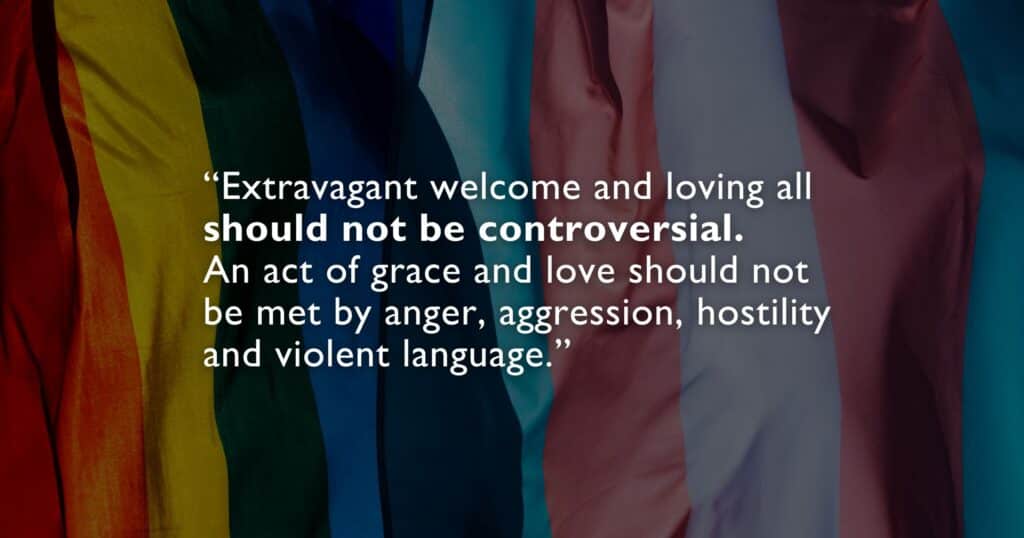 The United Church of Christ National Officers and the Conference Minister of the South Central...
Read More