UCC clergy, part of interfaith prayer vigil in Las Vegas, mourn 59 lives lost to gun violence
Three United Church of Christ ministers were part of a unity vigil Monday night in Las Vegas, a gathering of people of all faiths coming together in solidarity to mourn the 59 lives lost to gun violence.
Charlotte Morgan, a UCC member in discernment and pastor of Indigo Valley Church, a three-year-old new church start, helped organize the candlelight prayer service at the Guardian Angel Cathedral the evening of Oct. 2. A vigil made necessary after a gunman opened fire on a concert crowd during the weekend, wounding more than 500 people.
"We are a city, despite the bright lights and neon, with hundreds of churches. We are a people of deep and profound faith," Morgan said. "We all gathered right off the Strip because it was necessary—to feel the energy of the city as we expressed our heartfelt grief and our faith. It was important to be in the midst of the energy that makes this the city what we are."
Eight faith leaders took turns hitting a gong 59 times to remember those who died. Tears streamed down the faces of the people in the pews as they prayed.
"I was at first taken back by all of the outstretched hands of those who attended, wanting to touch the hands of clergy," Morgan said. "Attendees were physically reaching out for care, for connection. It was an amazing physical presence that people wanted to have."
"We put this worship service together in 45 minutes," Morgan said. "We wanted to have interreligious engagement—so eight of us came together. Everyone stepped aside from faith, race, creed, job, position to make this vigil happen." 
The event, led by Bishop Joseph Pepe of the Las Vegas diocese and Fr. Bob Stoeckig of the cathedral, brought together clergy from many Christian denominations—UCC, Catholic and Episcopalian, as well as Jewish rabbis, Unitarian Universalists and Muslim groups. Morgan, the Rev. Jamie Sprague-Ballou, of Mary Magdalene Friends UCC, and the Rev. Kathryn Obenour, a member of Indigo Valley Church and former pastor at Las Vegas United Church of Christ, represented the denomination. 
As members of the Clark County Ministerial Association, Morgan said the interfaith leaders came together after the shooting Sunday night to create a clergy emergency response team. The vigil was part of that response. They were able to do that, she said, because of strong relationships previously forged before the massacre called them to action.
"I am so proud of the clergy in our community who came together to create this same-day clergy response team," Morgan said. "There was a writer who once said 'Dig a ditch before you need water.' We did that. We needed to form caring everyday relationships with each other. Ministers and rabbis get together…  to study the Torah, or to have coffee. Those relationships made a difference today."
"Before the service, I met with several clergy at the front of the church," Morgan continued. "We discussed that the vigil is one step. We must continue over days, weeks and months to help our community. We set plans in place that our next step is to contact the area hospitals and begin to reach out to the healthcare workers in the hospitals. This meeting became important and prophetic. After the vigil, I spoke with one of our senators and he had horror in his eyes. He had visited a local (emergency room). As he told me, 'There was not an inch of the E.R. floor without blood.'  We just stood and held one another. There were no words."
---
Related News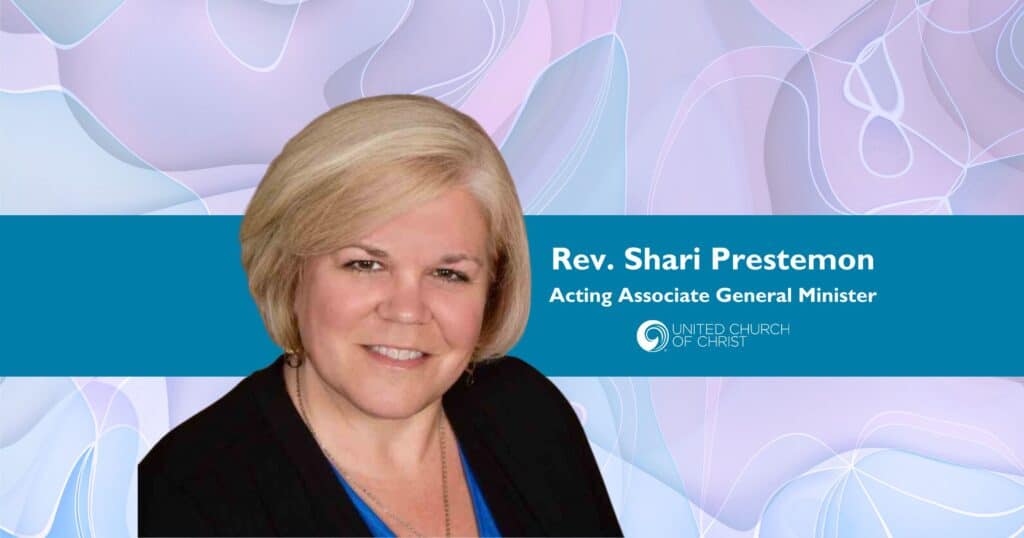 A new United Church of Christ national leader has been called. The UCC Board voted in a...
Read More