UCC churches, clergy reach out in response after tornadoes in Ohio, Kansas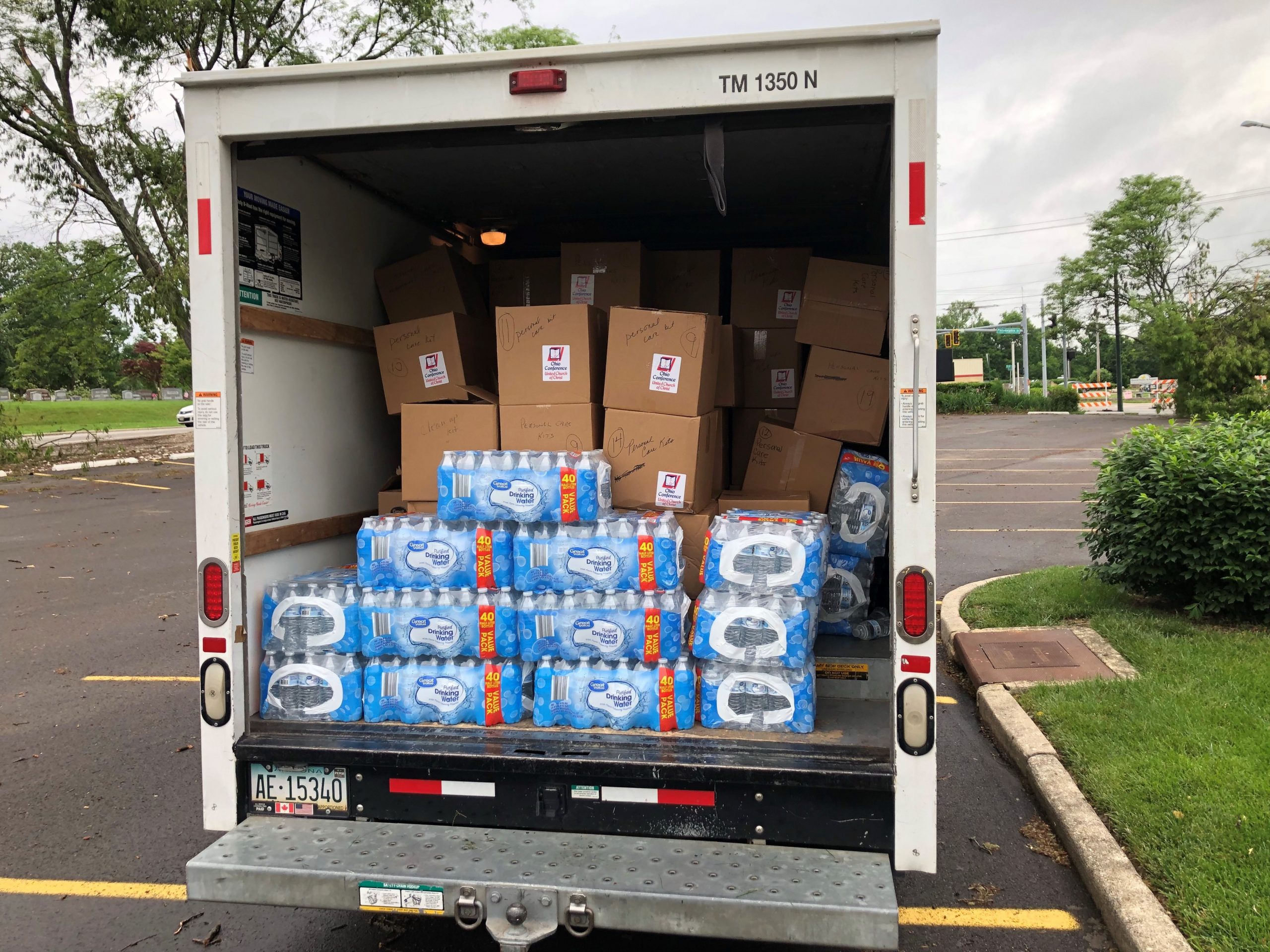 Every day for the last two weeks, people in some part of the United States have been living under a threat of tornadoes. In Ohio Monday night, a number of twisters touched down, converging on the Dayton area. Tuesday, an extremely powerful storm tore through communities in Kansas. In both ravaged locales, members of the United Church of Christ jumped to action to help impacted neighbors and strangers, soon to be friends.
The Rev. David Zerby, disaster response coordinator for the Ohio Conference UCC, teamed up with the Rev. Carl Robinson from the Southwest Ohio Northern Kentucky Association (SONKA) and Jay McMillen, senior pastor of Shiloh Church UCC, to coordinate initial assistance in Southern Ohio. On May 24, a string of 13 tornadoes ripped through Dayton and several burgs. Shiloh Church sits right in the middle of the devastated area and quickly became a distribution point.
Zerby, on behalf of the Ohio Conference, delivered more than 100 cleanup buckets and over 400 hygiene kits to Shiloh early Thursday, May 27. By early evening, most were gone.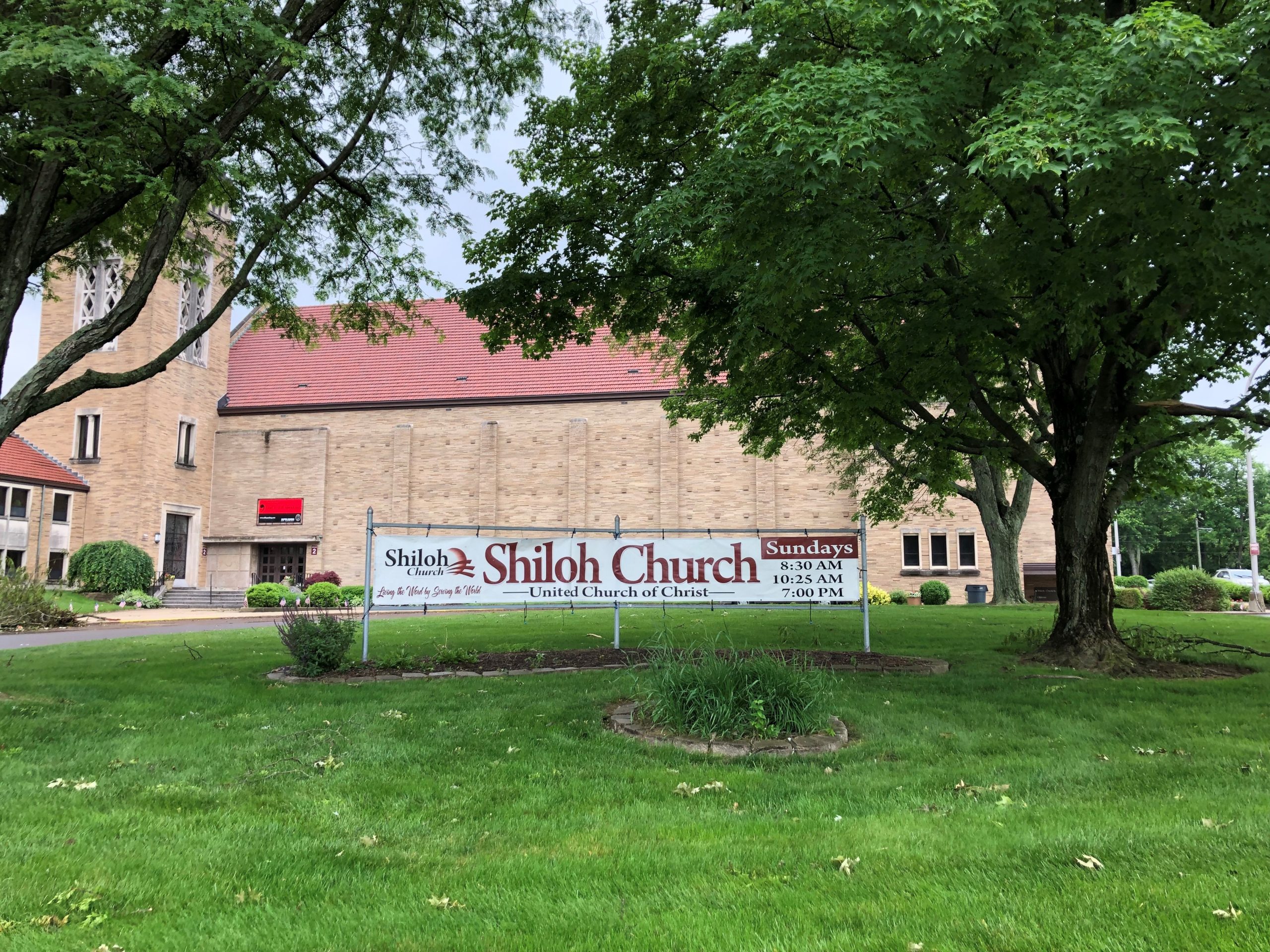 "We started a distribution of items this morning at 10," McMillen said Thursday evening. "We only have 10 buckets left and only 16 hygiene kits left for tomorrow."
Winds of up to 140 mph tore homes from their foundations, ripped off roofs and downed thousands of trees around Dayton. More than 200 people were treated for injuries. Power is still out in some spots. McMillen said local groups are traveling around with grills and food to feed community members, with one being stationed at Shiloh Church for some time on Thursday.
"We are becoming a hub [for assistance] with three to four organizations and churches that will continue to bring supplies to us to serve the Shiloh area and anyone else who needs it," McMillen said. His church and SONKA are planning a Sunday community worship and meal service, with four congregations, two being UCC. Volunteers, armed with flyers, are out spreading the word today.
"We will have some extra clergy and have secured a couple of counselors to deal with and trauma that folks may have," McMillen said. "We are preparing to make at least 1,500 to 2,000 meals using grills and our love to package and share with those that come to the church. We also have vehicles ready to take meals out into the community to distribute."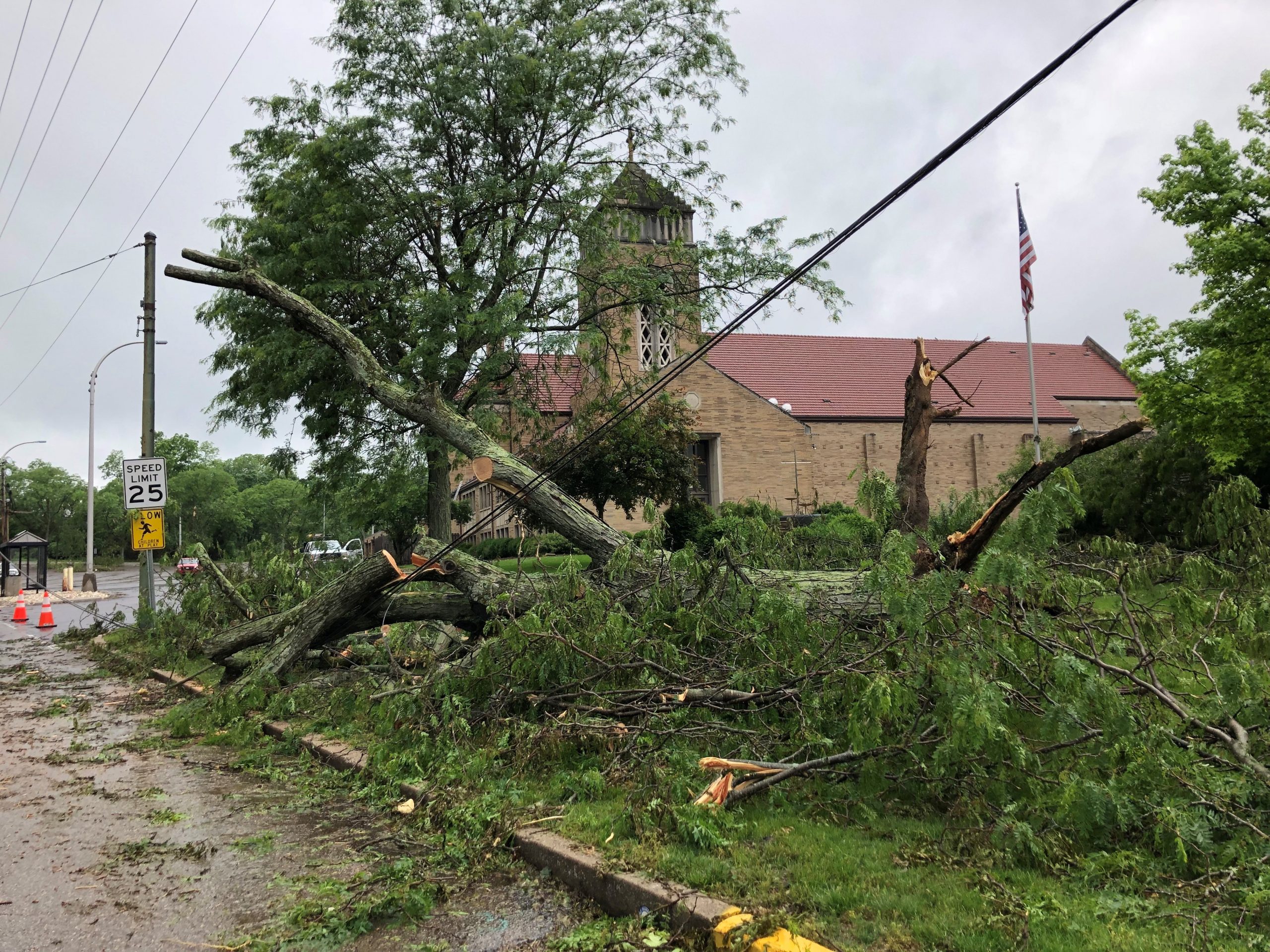 Zerby said the Memorial Day storm is the second tornado event the Conference has responded to recently. On Palm Sunday, Shelby, Ohio, was hit.
"In both the Dayton and Shelby relief efforts the covenantal relationship of our congregations, Associations, Conference and wider church settings ensured a faithful and prompt response of assistance," Zerby said. "We are appreciative of the solidarity grant given by UCC Disaster Ministries to help with the relief efforts in Shelby. The scope of the Dayton event will certainly be requiring a long-range response effort."
That's also expected to be the case in Lawrence, Kansas, where a powerful and extremely large tornado touched down Tuesday, just south of the home of Kansas/Oklahoma Conference Minister Edith Guffey.
The May 25 twister, according to the weather service, hit peak winds of 170 mph and was on the ground for more than 30 miles. Guffey and four UCC congregations in the path of the storm are okay. But on Thursday, Guffey visited with the matriarch of one of those churches who lost everything.
92-year old Cherry McCabria, is a life-long member of St. Paul's UCC in Eudora, Kansas.
"Many members of that congregation were busy helping her yesterday," Guffey said. "Her home was destroyed. Her pastor is Shannah McAleer. Shan is supposed to be on sabbatical but was at Cherry's home visiting and helping clean up. Cherry just told me how she remembered the day she joined the church with her parents, she knew it was something important and the church has indeed been important in her life. She's in amazing spirits having she lost her home of over 40 years and most of the contents as well."
"There are also members of Plymouth UCC helping people in Linwood, Kansas," Guffey continued. "The people they are helping are not members of one of our congregations but that doesn't really matter, does it? They are doing what the church does – being the church."
May 2019 could end up as a historic month for tornadoes after 13 straight days of tornado strikes.
To assist in Ohio, Zerby has already reached out to UCC Disaster Ministries for solidarity grants to help continue the initial recovery work. He's also issued a plea to area congregations for additional Church World Service Clean Up Buckets and Hygiene Kits.
McMillen said Shiloh Church will be a resource for the community for some time to come after Sunday's service.
"I have lived here my whole life," said the licensed lay minister. "Tremendous thanks to everyone for their love and prayers during this difficult time. God is Still Speaking, and we are doing our part in following Shiloh's vision of 'Living the Word, by Serving the World'. This is not going to be a sprint but a journey to rebuild and to be even more resilient in Being the Church."
Support UCC Disaster Ministries' focus on long-term recovery work, the costliest and most underserved phase after a disaster, by giving to the "Emergency USAFund."
---
Related News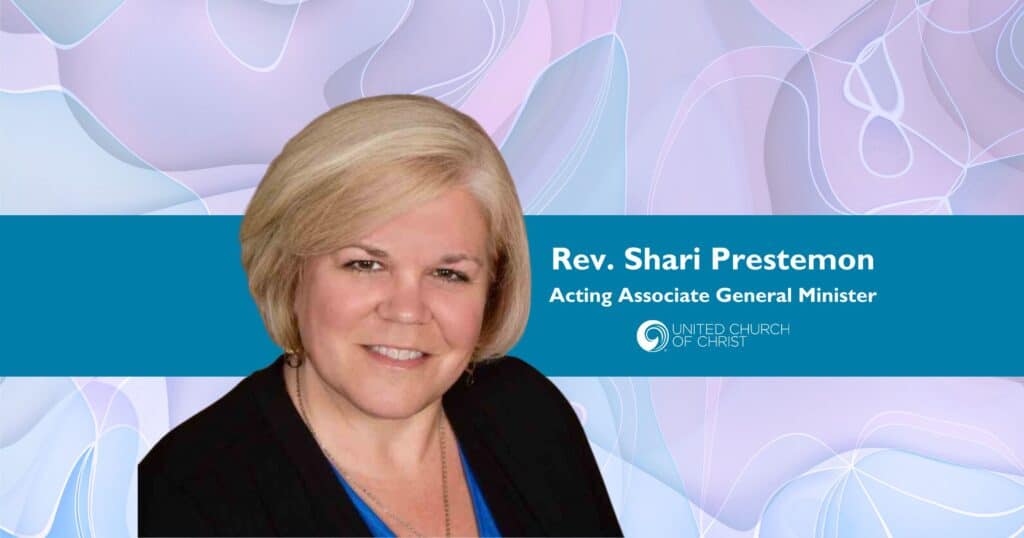 A new United Church of Christ national leader has been called. The UCC Board voted in a...
Read More