UCC church, part of Omaha Tri-Faith Initiative, now under construction
A United Church of Christ church going up in Omaha will be the third worship space in an interfaith community dedicated to collaboration and peace-building, as part of a call to build a just world for all. But the Countryside Community Church, now under construction in Nebraska's largest city, also hopes to add earth care and environmental sustainability to that mix.
The Countryside congregation is the Christian component of the Tri-Faith Initiative, a religious campus that is also home to a temple and a mosque. The Rev. Eric Elnes, senior pastor of Countryside Church, said in addition to linking the three Abrahamic faiths — Judaism, Christianity and Islam — on the same property, his community has another link, another goal.
"We are hoping to link faith to care for the environment. Our big goals are reconciliation with God, our neighbor and the earth," Elnes said. "The dangers ahead of us are very much reconciled with our neighbors and the earth. So we are hoping with all of the publicity for the Tri-Faith Initiative, there's an added story about the environment. Faith and the environment need to be part of that story."
Temple Israel, which went up in 2013, and the American Muslim Institute, which opened in June just in time for Ramadan, already stand on a former golf course turned interfaith campus. Construction on the church is underway, with bulldozers moving dirt almost immediately after the groundbreaking on June 5. Footings should be in by the end of July, but the capital campaign continues.
"We are still raising $1.3 million in a capital campaign of $27 million, nearly all of which has been raised locally," Elnes said. "We added a million to the construction costs, a 'stretch goal,' in order to reach a sustainability goal. We want to add solar panels to make this structure the most environmentally sustainable church in the country for its size. But we are having trouble raising that extra million in Omaha. Nebraska suffers less than the rest of the nation from the effects of climate change. Hardest million to raise."

Elnes is hoping for assistance from the wider faith community.
"We recognize that Countryside Church is in a unique position to leverage all present and future publicity and interest surrounding the Tri-Faith Initiative on behalf of God's whole Creation – the human and non-human – by creating a story about the environment in addition to our story about interfaith reconciliation," he said. "We invite the world community to help us to complete this goal. In this way, we  believe that the story of reconciliation with neighbor and earth becomes far more powerful, showing that this project is not only an expression of Countryside's core beliefs and values, but those of a great many who stand shoulder to shoulder with us in carrying out God's critical work in the world."
"Countryside stands as a shining example of what love of neighbor and love of creation looks like when incarnated and fully embodied," said the Rev. John Dorhauer, UCC general minister and president. "This bold, courageous act of theirs in partnership with their Jewish and Muslim neighbors and in solidarity with a warming planet stands in sharp contrast to the narrative of fear, condemnation, and over-consumption we are used to hearing. My hope is that the bright light of their love for neighbor and creation shines into the deep corners of our country and culture, casting out the fear that lurks in the shadows."
---
Related News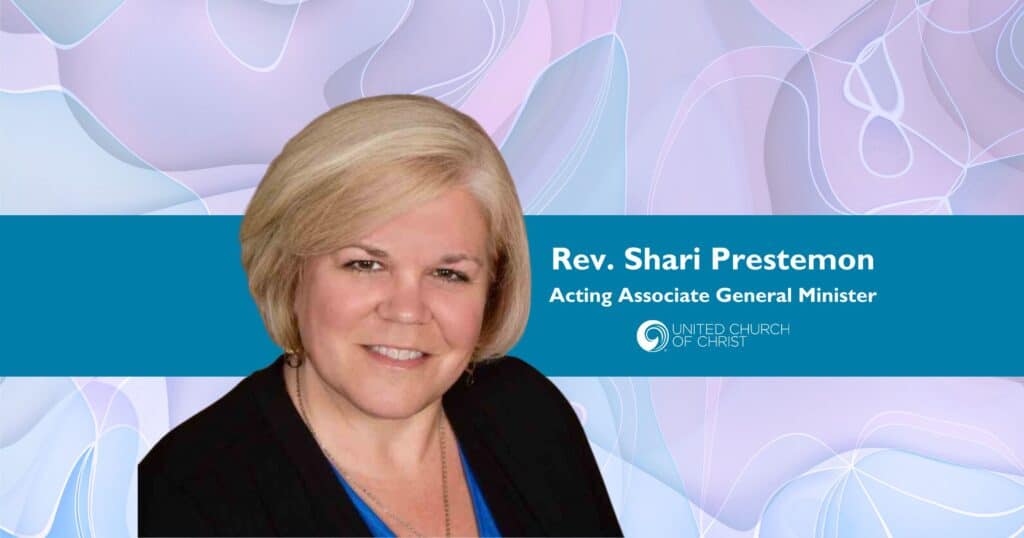 A new United Church of Christ national leader has been called. The UCC Board voted in a...
Read More