UCC Board selects new chair and vice-chair, sets Synod resolutions
One of the last items of business for the United Church of Christ Board of Directors at its spring meeting prior to General Synod is the election of a new chair and vice-chair that will lead the group through the upcoming biennium and the board's continuing collaboration with the national officers of the UCC.
To guide the board for the next two years, the board selected Frank Bolden to serve as the incoming chair, and the Rev. Alice Hunt as the incoming vice-chair. Bolden was selected for his willingness to take charge on important decisions.
"I've seen us deal with declining funding, difficult personal and legal matters, while never straying from the teachings of Jesus," Bolden said. "We have the talent, integrity, creativity and commitment to find solutions."
Bolden has served as vice-chair the last two years, and he considers his appointment as more of a call. "I thought I was retired five years ago, and I had a real desire to do something more concrete to express gratitude for the wonderful blessing that my life has been," Bolden said. "My pastor assured me that something would come along. Months later he called and said the United Church of Christ is going from a board of 350 members to a board of 52, and he insisted this was just the thing for me."
A member of Christ Church UCC in Summit, N.J., Bolden retired from the Johnson & Johnson Company, serving as corporate secretary, associate general counsel and vice-president for diversity. Prior to his work at Johnson & Johnson, he was in private practice. Bolden is a former Army Airborne Ranger Infantry Officer.
"Frank has been such a gift to me. He's been with me every step of the way and I think you can't ask for a better person," said current board chair Dale Bonds.
The board tapped Hunt, president of Chicago Theological Seminary, as the incoming vice chair, citing her strong leadership skills needed for the position.
Board member Norman Williams, chair of the CTS Board of Trustees, told his colleagues, "I seldom speak, but it's been my pleasure to work with her as trustee chair."
Said Hunt, "This is a crucial time for the United Church of Christ. We could say every time is a crucial time, but we have a clear mission and focus. We won't be relevant because we want to be. So, I'll ask the question I ask when I teach a leadership course: What would you do if you knew you would not fail?"
A member of Trinity UCC in Chicago, Hunt holds a Ph.D. and was academic dean at Vanderbilt Divinity School. She worked as a systems analyst on the Hubble Space Telescope, and is a former school math teacher in Georgia, Alabama and Kenya. Serves on the Board of Directors of the Center for Progressive Renewal.
Two-year terms for Bolden and Hunt begin at the conclusion of General Synod 31 on July 4.
17 of 20 resolutions headed for General Synod 31
There were 20 resolutions submitted for consideration by the 31st General Synod to meet this summer in Baltimore (June 30-July 4) — one of the largest numbers of resolutions in a decade. Seventeen of those have been advanced to General Synod for discernment, after the Board of Director's Committee on Disposition reviewed them and recommended appropriate actions.
Two resolutions — "Establishing Relationships Between UCC Settings and Community Development Federal Credit Unions" and "Manual on Ministry, Re-Visioned" have been forwarded to the board to act on during its October 2017 meeting. The committee determined that a third resolution — "Participation with the Boy Scouts of America Through Inclusive Scouting Programs" — was very similar to a previous resolution, and decided to send it directly to the national setting for implementation.
Even with three fewer resolutions, General Synod delegates still have to tackle a set of proposed changes to the UCC Constitution and Bylaws, as well as some unanticipated or emergency resolutions that could be submitted through June.
"There's some need for us to respond to the political climate we live in," said the Rev. Sue Artt, General Synod 2017 moderator. "Our agenda is going to be packed, but between the coordination team and [assistant moderator] Norman [Williams] and myself, we will do everything we can to deliver value to every moment on stage."
---
Related News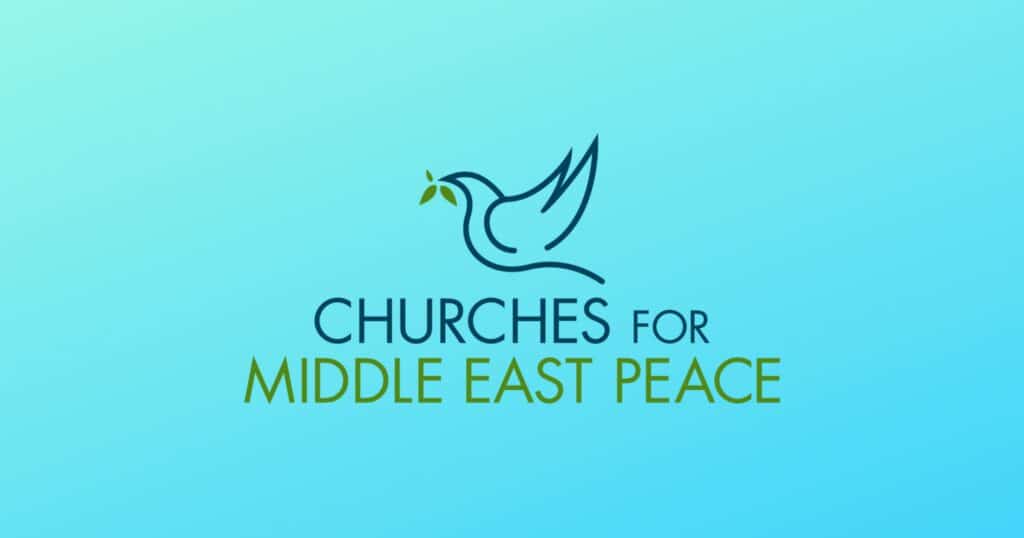 The following statement was issued Dec. 2 by Churches for Middle East Peace (CMEP), of which...
Read More