UCC Board bids farewell to Ben Guess
Call it serendipity – the farewell reception honoring the Rev. J. Bennett Guess took place at the same hotel where, five years ago, he interviewed for his position as an executive minister in the United Church of Christ.
The members of the UCC Board of Directors took a moment Thursday, March 17, to celebrate Guess' role as an officer of the church and team leader of Local Church Ministries during the last board meeting before he begins his new call. Guess announced in February that he is resigning his position as executive minister of UCC Local Church Ministries on April 8 to assume a new role as vice president of the UCC's Council for Health and Human Service Ministries.
"I know I will continue to serve the church with you in new ways," Guess said. "I count you among my treasured friends."
As one of four national officers of the denomination, Guess is an ex-officio member of the 52-person board of directors, gathered from March 17 through March 19 at the Marriott Cleveland Airport Hotel.
"Traveling extensively kept [my spouse and I] away from each other… Jim is the love of my life and my best friend," Guess said.
"Nothing we say here will be close to adequate to thank you," the Rev. John Dorhauer, UCC general minister and president, told Guess before the members of the board. He admitted to Guess and those gathered that he still uses parts of Guess' speech to the General Synod in 2011, when he was called to his LCM leadership role, to demonstrate to other settings that the denomination must be healthy and vital to realize its full impact.
"Like you, I'm an immigrant to the United Church of Christ, and a recipient of its extravagant welcome," Dorhauer said. "I hope you understand how you have expanded the impact and ministry of the church."
Fellow officer the Rev. James Moos, the executive minister of Wider Church Ministries, recalled the first words Guess spoke to him when Moos was chair of the former Executive Council.
"It was during a joint board meeting, back when we had the different boards, and there were about 300 people with 300 different opinions on governance," he said. "I knew who Ben was, but I didn't know him. He came up to me and he said, 'Jim, you're doing a good job.' I never forgot that."
"Ben is a good friend and good colleague, and we will miss him terribly," Moos said. "But he will continue to be a friend and good colleague, just in a different setting."
With 16 years of service to the national setting, the last five as an officer, Guess began his work at the UCC national offices in 2000 as the communications director for Justice and Witness Ministries. He spent four years as the news director and editor of United Church News before serving as director of the UCC's Publishing, Identity and Communication Ministry from 2007 to 2011.
Said Board Member Nesa Joseph, "I learned a lot about what Local Church Ministries means to the church and what it does for our churches throughout the country. That was because of Ben." 
---
Related News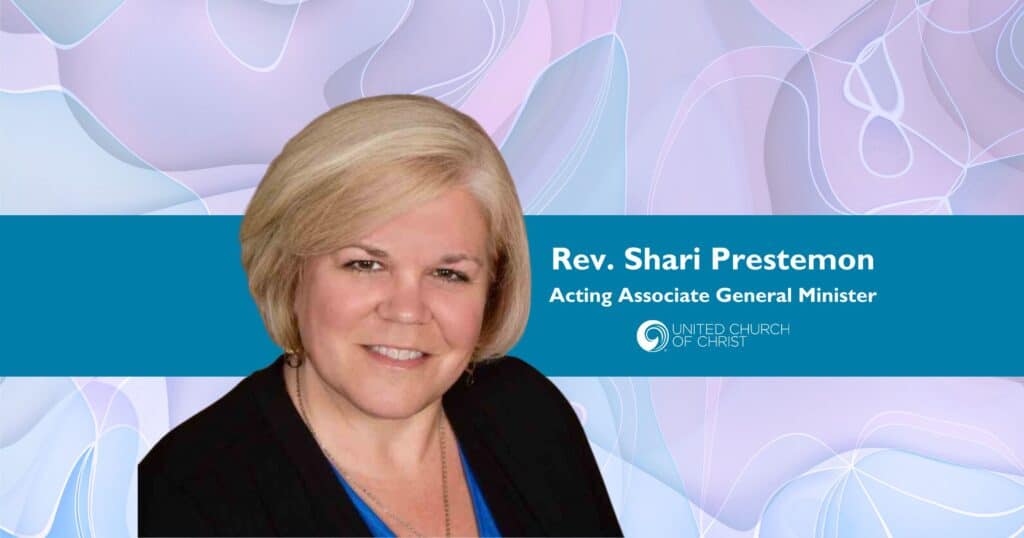 A new United Church of Christ national leader has been called. The UCC Board voted in a...
Read More