UCC advocates to 'Be the Church' at Sister Marches around the country
When the Women's March for America steps off in Washington D.C. on Saturday, advocates in the nation's capitol rallying for a just world for all will be joined in spirit and in action by scores of others at Sister Marches — solidarity events organized by volunteers in over 200 cities around the country.
The Jan. 21 March in D.C. the day after the inauguration, first organized around a demand for equal rights for women after the defeat of Democrat Hillary Clinton, first female presidential nominee of a major party, has grown to encompass a host of values at the heart of the United Church of Christ. So you can expect to see UCC clergy and congregants lining up to put their faith in action in events nationwide.
The United Church of Christ in New England has organized to "Be the Church" at the Boston Women's March.
"I do believe the voice of the progressive church needs to be heard in the public square," said Massachusetts Conference UCC Associate Conference Minister the Rev. Wendy Vander Hart, point person for the UCC contingent in Boston. "Jesus has equipped us for moments such as this. We need to claim our identity as Christians and not give away the power we have to proclaim the Gospel."
The March's stated mission, a "'stand for religious freedom, human rights, climate justice, racial justice, economic justice and reproductive justice, is an opportunity to send a message to our leaders and the world that the United States of America stands for values of human decency, equal rights and freedom from discrimination," Vander Hart continued. "By gathering in ways such as these, we join a long line of forebears  who spoke truth to power as proclaimed by prophets of old, coined in a phrase by Quakers and embodied in the ministry, death and resurrection of Jesus."
Vander Hart, in partnership with Rev. Nancy Taylor of Old South Church and Rev. June Cooper and Rev. Ruth Edens at City Mission, will be leading more than 120 marchers who will be gathering as a group at the Public Garden prior to the event. And they should be easy to identify.
"We want to 'Be the Church' in this moment and so are asking people to come garbed either in a UCC 'Be the Church' apron or an apron of their own choosing," said Vander Hart. "As followers of Jesus, we are servant leaders of a servant Christ – our aprons will unify us in that message. Aprons are also easy to wear over winter clothing and should look fantastic! As a 'women's' march, the apron with this message also provides a delicious domestic twist and play on stereotypes."
If UCC Resources sales are any indication, most of them will be walking messengers. 110 'Be the Church' aprons have been sold in the last 10 days, all to people in Massachusetts.
The Rev. Lisa Durkee, pastor of the Congregational Church of Weston, Weston, Mass., is organizing a bus to the Boston event. Her group of 20, along with members of her congregation, includes a contingent from St. Peter's Episcopal Church.
"Our marching on the 21st will express our deep love for all people in our country, and encouragement for our federal administration to do likewise is my hope," said Durkee. "In the short term, that we are uniting ecumenically in our area is encouraging."
"We are a politically mixed congregation, but we are united in standing up for moral issues," said Rev. Anna Flowers, pastor of United Church in Walpole, Walpole, Mass., which will be represented by more than a dozen people in Boston. "It's not about being left or right, it's about standing up for the gospel and holding the moral ground. We are marching now to say that as our country makes the transition into this next phase in our history, we promise to be engaged, we promise to speak up for ourselves and our neighbors, and we promise to follow the gospel. We are marching now to say that no matter who is President, no matter who holds positions of power here on earth, Jesus is Lord."
In another Sister March in Minnesota, a delegation of UCC advocates will be part of the 30,000 expected in the state capitol. The Rev. Emily Goldthwaite Fries, associate minister of Mayflower UCC in Minneapolis said "Mayflower will absolutely be present at the march in St. Paul.
"We have been preaching and praying a lot about how important it is for voices of faith communities to show up in the public discourse about the threats aimed at women, LGBT folk, people of color, the poor, and the earth – intersecting identities for many in our communities," Goldthwaite Fries continued. "Personally, I am marching for my mom who grew up in the segregated south and has survived sexism that my generation can hardly imagine. She taught me to be passionate about going forward, not back in time – she'll be marching too in her local Women's March in Oregon."
"There are many indications that new leaders in government are working for policies that will affect the most vulnerable in our country," Vander Hart said. "This is just the moment Christians were designed for – to call our governing to account."
"I hope that our congregation feels a renewed commitment to 'Be Bold' as we say in the UCC, to follow Christ even when it gets uncomfortable," Flowers said. "I think marching and getting the energy of being with all these people who are standing up for similar moral values will help us down the road when we are called upon to do the hard and often tedious work of resisting oppression and standing up for justice."
"My hope for our UCC churches across the country is that we show up to march wherever we are, and that the experience of solidarity, joy, and holy anger propels us into serious organizing work," said Goldthwaite Fries. "It's less glamorous daily work, but even a small church can profoundly influence justice in its community. Mayflower will attend the march, but, more importantly, we will continue to engage hundreds of our members with local faith-based organizations to bring God's dream of justice to life."
Share your experience at the Women's March for use on UCC social media, or with UCNews.
Email photos to socialmedia@ucc.org. Please include who is pictured in the photo, what is happening in the photo, and if applicable, your affiliation with the UCC. Message us photographs or video footage (one minute or less) on our Facebook account. Tag us in your posts on Twitter using @unitedchurch and and on Instagram using @unitedchurchofchrist. For other ways to share, to print a sign to carry with you, or further information, check out the Women's March page for information.
---
Related News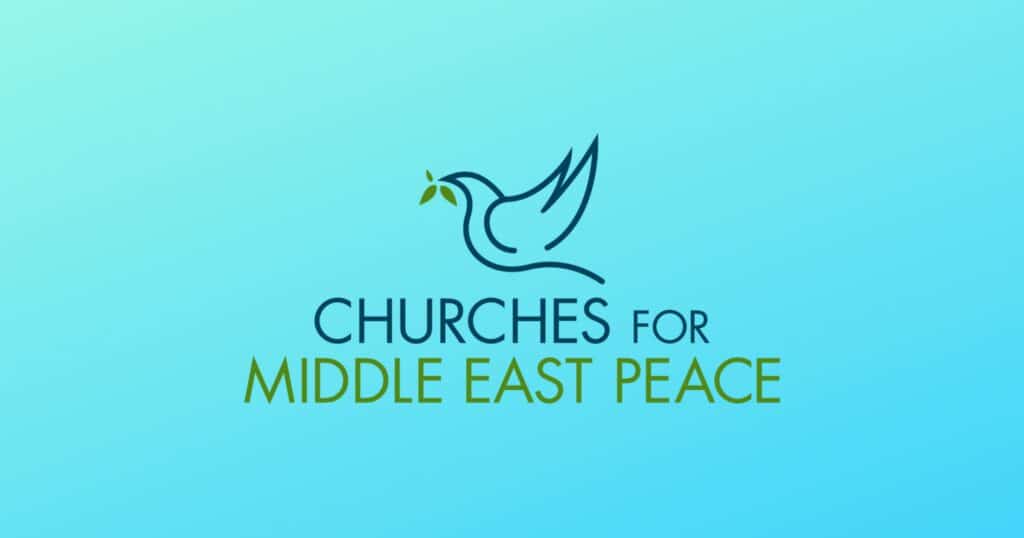 The following statement was issued Dec. 2 by Churches for Middle East Peace (CMEP), of which...
Read More