UCC advocates rallying for a 'just world' at Women's March in D.C.
They will march against hatred, against racism, against assault, and against violence directed at any vulnerable group of people.
Strengthened by the United Church of Christ commitment to love of neighbor and the vision to build a just world for all, hundreds of members of the denomination will put their faith into action at the Women's March on Washington next week, sending a powerful message to the new government that every human being is worthy of dignity.
Up to 200,000 people are expected to take part in the Jan. 21 march in Washington, D.C., the day after the Presidential Inauguration. The event was organized in response to the sharp political rhetoric that reverberated during the recent campaign.
The Rev. Davida Foy Crabtree, interim vice president for institutional advancement at Andover Newton Theological School, plans to march on behalf of all women and anyone else feeling marginalized.
"I see this as a disciplined act of discipleship, preparing me for whatever acts of resistance God calls me into in the next few years," said Crabtree, a former Connecticut Conference minister. "As a feminist ordained minister, I have waited my whole life for a massive march related to my commitment to end sexism, racism and homophobia and xenophobia."
UCC members traveling to Washington are invited to stop by First Congregational Church the day of the event to warm up, grab a snack, connect with friends or spend a quiet moment in reflection. Though the UCC isn't officially endorsing the Women's March, denominational leaders believe that this is a time of great challenge and importance for local communities, for the nation and for the world.
"Marching matters because it helps us see vividly that we are not powerless. It's crucial to expanding and developing our faith-based witness for a different world than the one that is being touted today," Crabtree added.
The Rev. Kari Nicewander, pastor of Immanuel Congregational Church in Hartford, Conn., tells the Connecticut Conference that she plans to attend the march to stand up to bullying in all forms.
"I am going for me. As a woman who is a survivor of rape, I have felt re-traumatized by the horrific words about women's bodies that I have heard from our president-elect," Nicewander said. "I need to stand with other women and other like-minded people and say that we will not give up. We will continue to fight against racism, sexism, heterosexism, transphobia, Islamophobia, misogyny, ableism, rape culture, and anti-immigrant hatred. I know what it is to be afraid and to feel my own being violated. I will march because I know how that feels, and I want to stand up against hatred, assault, and violence towards any group of people."
Share your experience of the Women's March on Washington for use on UCC social media, or with UCNews.
Email photos to socialmedia@ucc.org. Please include who is pictured in the photo, what is happening in the photo, and if applicable, your affiliation with the UCC. Message us photographs or video footage (one minute or less) on our Facebook account. Tag us in your posts on Twitter using @unitedchurch and and on Instagram using @unitedchurchofchrist. For other ways to share, to print a sign to carry with you, or further information, check out the Women's March page for information.
---
Related News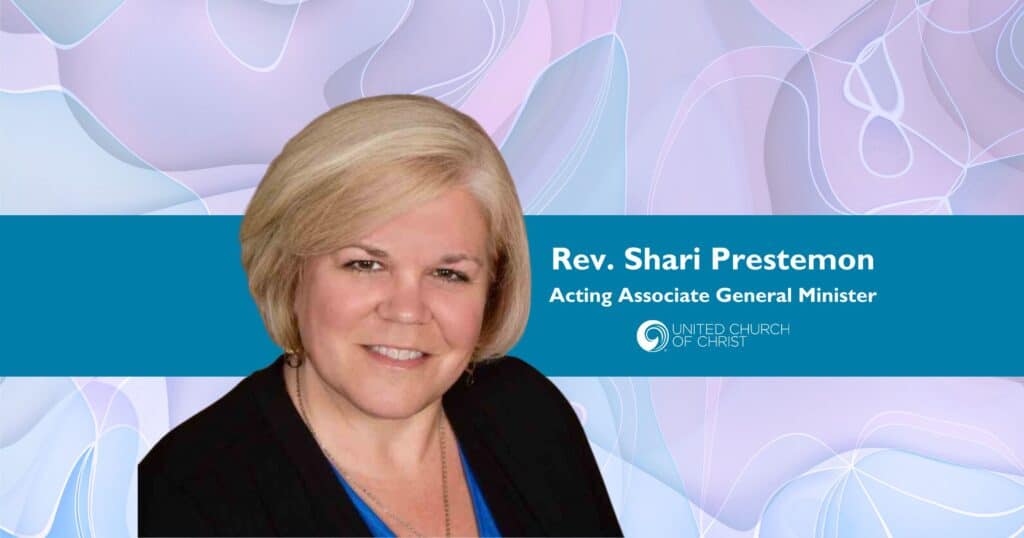 A new United Church of Christ national leader has been called. The UCC Board voted in a...
Read More