UCC advocates in New York protest pending deportation of nationally-known immigrant rights activist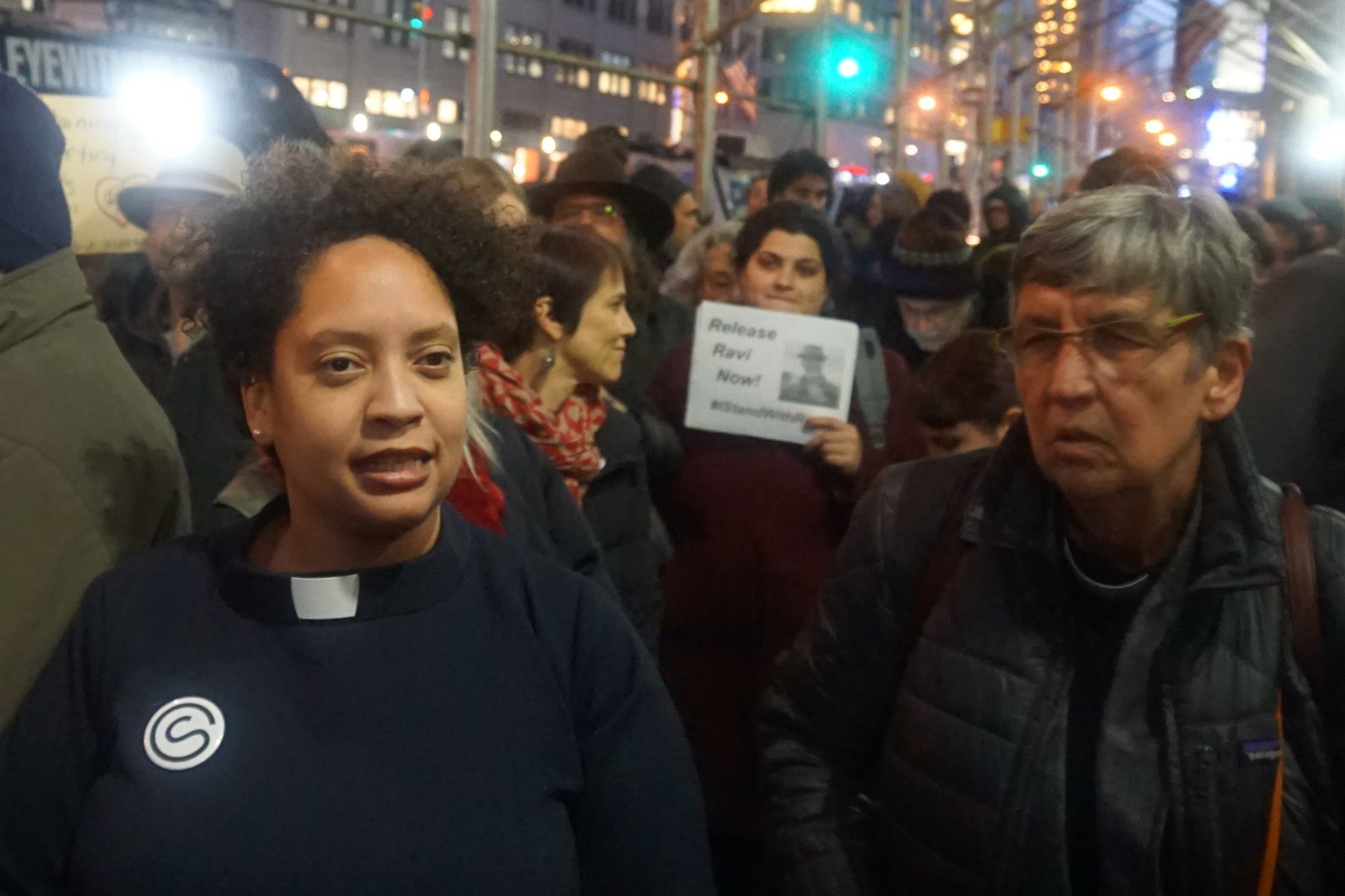 For the second time in a week, protestors filled the streets of New York City after a high-profile immigrant rights activist, and member of Judson Memorial Church was targeted for deportation by the U.S Immigration and Customs Enforcement (ICE) office.
Ravi Ragbir, an immigrant from Trinidad and Tobago, the Executive Director of the New Sanctuary Coalition of New York City, collapsed on Thursday morning, Jan. 11 during a routine check-in when ICE agents detained him and told him he was to be deported. He was taken away by ambulance to an area hospital as his supporters, who were standing vigil outside the federal building, ringed the vehicle shouting for justice. They clashed with police and 18 people were arrested, including Judson's associate minister the Rev. Micah Bucey.
"It was a real frightening scene," said Ted Dawson of the Judson Immigration Task Force, who witnessed the arrests. "It's been a really upsetting day."
Accompanying Ragbir and his family to the New York ICE offices, his pastor the Rev. Donna Schaper, and the Rev. Kaji Douša, senior minister of Park Avenue Christian Church. Douša, co-chair of the New Sanctuary coalition of NYC, who has been going along with Ragbir to his ICE check-ins for the last nine years, said they never detained him before.
"Ravi has never been a risk, "Douša said. "He's convinced other immigrants to come out of the shadows."
Ragbir came to the U.S. in February 1991 on a visitor's visa, obtained his green card in 1994, and granted permanent residency here. He was detained and ordered deported by an immigration judge in 2006, based on a conviction for wire fraud. He served his time in prison, but has asked the court to reverse his conviction, based on errors in his trial.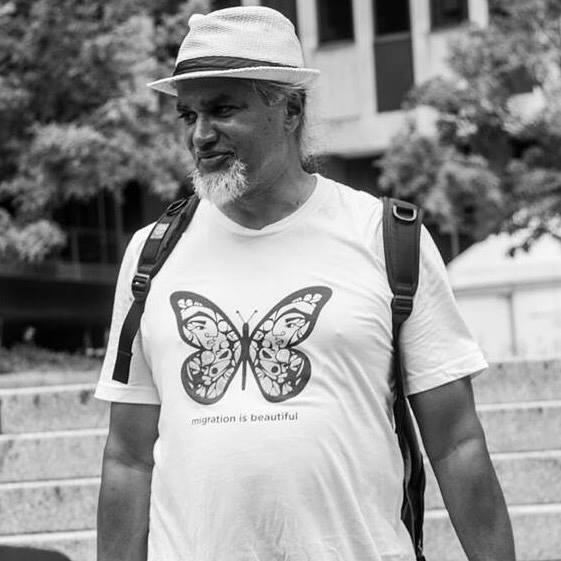 Since his deportation order, Ragbir has worked with churches, schools, community organizations and attorneys to protect the rights of immigrants and advocated for just immigration laws.
A nationally-known leader in the immigrant rights movement, Ragbir has been married for more than 20 years to Amy Gottlieb, a U.S. citizen and an immigrant rights attorney. Despite being eligible to readjust his status to permanent resident based on his marriage, the Board of Immigration Appeals denied Ravi's request for an opportunity to be heard. Ravi is currently appealing this decision so that he can remain with his wife in the U.S., the place he has called home for decades.
In a statement late Thursday, an ICE spokeswoman said Ragbir had "exhausted" his petitions and appeals and would be deported.
"Our City and our nation would be much worse off if Ravi were to be deported," Schaper, senior minister of Judson Memorial Church, said. "He has demonstrated the kind of character that we need more of. There is no doubt that he should be allowed to stay here with his family and community."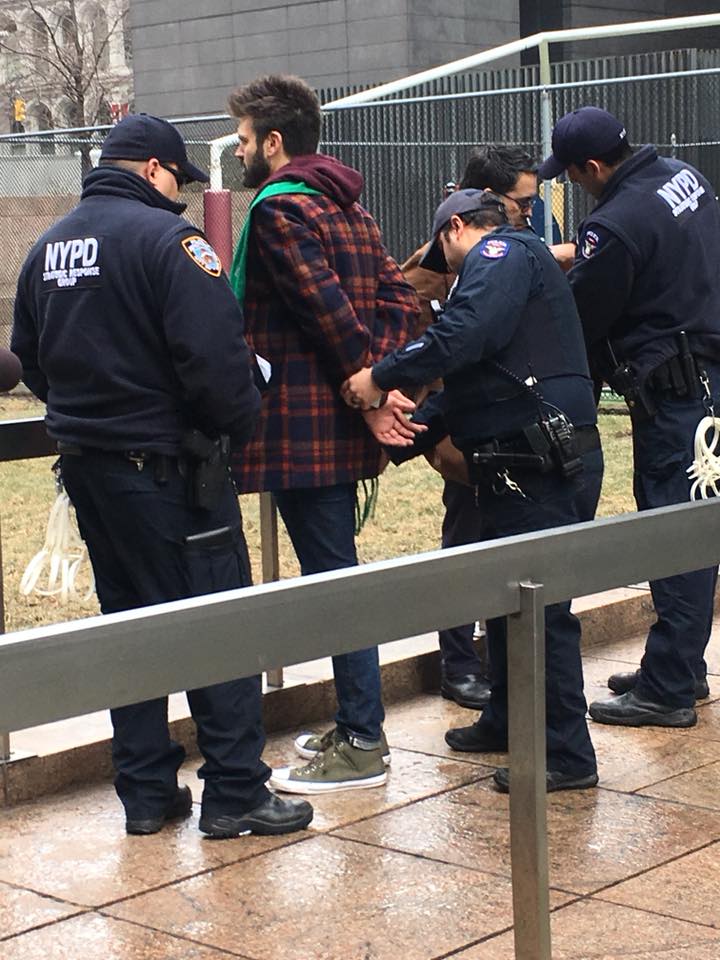 After Ragbir was released from the hospital and taken into detention, rallies and protests continued into the evening around New York City. His supporters have started a social media campaign to allow him to remain in the United States with his wife and daughter.
"Ravi Ragbir means everything to this city," Douša told the New York Daily News. "The fact that ICE has taken him as if his spirit, family ties, and contributions to the community mean nothing is inhumane."
Ragbir's detainment Thursday follows that of Jean Montrevil, a Judson member and human rights activist, who was picked up by ICE agents outside his home in Far Rockway, N.Y. on Wednesday, Jan. 3, and detained in Newark, N. J. Even though he has a motion pending before the Board of Immigration Appeals, Montrevil was transferred to a detention center in Miami, Fla., where he remains.
"The powers that be are targeting the leaders of immigrant-led organizations because these leaders use their own loud, brave voices to amplify the voices of all immigrants," Bucey said. "The powers that be think they've chopped off two of our most important limbs this week, and they have – for now. But the powers that be are completely unprepared for the countless loud and brave tendrils that are already growing from these wounds. Ravi and Jean have loved and taught us well. And now we put our loud, brave voices, love, and learning to work for them."
---
Related News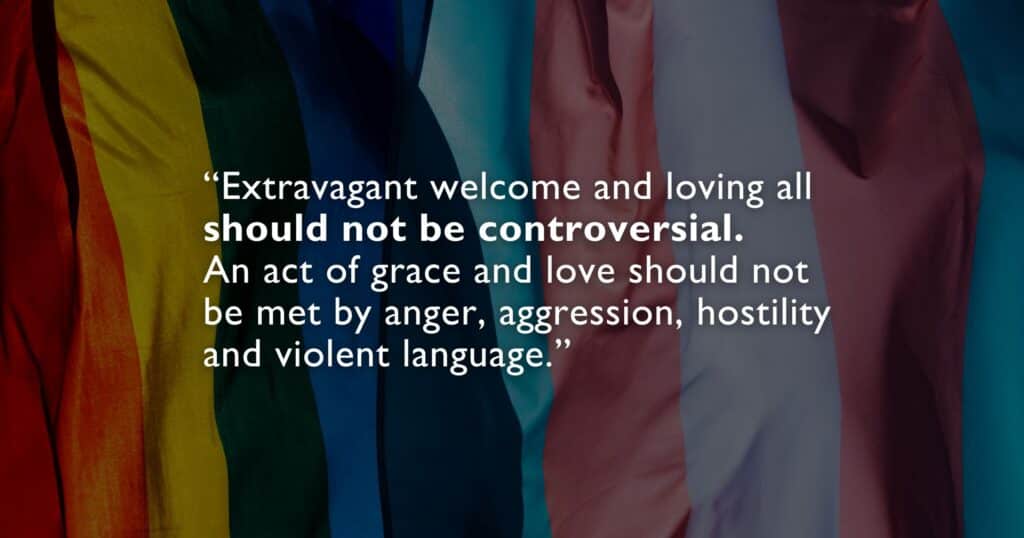 The United Church of Christ National Officers and the Conference Minister of the South Central...
Read More