UCC advocates for children rally in Missouri
The well being of children took center stage in Missouri this week, with United Church of Christ advocates leading the charge. Deaconess Foundation, a UCC ministry in St. Louis, loaded buses with 175 church members, clergy, community leaders, parents, and young people and headed to Jefferson City for a march, rally, and conversations with legislators on the 34th Annual Missouri Child Advocacy Day.
Deaconess Foundation, which has been participating in this event for several years, began inviting UCC congregations along for the ride last year. The partnership aims to influence for lawmakers to focus on Missouri's children as a top priority for the state.
"Deaconess' hope is to see the 220 congregations and more than 50,000 congregants in the Missouri Mid-South and Illinois South Conferences become strong advocates for children in their communities," said the Rev. Starsky Wilson, Deaconess president and C.E.O., and pastor of St. John's United Church of Christ Church in St. Louis. "We believe you get stronger policy and legislation when you listen deeply to people affected by it. Our faith and community partners have prioritized investments in early childhood education, economic mobility for families, ac-cess to comprehensive health care and equity for you in the justice system."
Several UCC churches were represented at the 2016 rally on April 6, with more than a half-dozen pastors making the trip.
"We talk about being the church in the world," said the Rev. Wendy Bruner, pastor of Peace UCC in Webster Groves. "To me that means stepping outside the church walls and doing the work that God would have us do in the world. Our children are so important in that work. Certainly they are the future. But they are also valuable participants in the present and their well being is crucial."
The St. Louis area delegates joined another 500 child advocates from across the state calling for better health, safety and education for Missouri's children.
"It's essential, I think, for us to stand together with a particular group of people who have no voice," Bruner said. "Children do not have a voice in legislation that is passed or not passed on their behalf as they cannot vote. So it was important on Wednesday for us to go to the Capitol to show our legislators that our children's well-being is important and that the church is active in the life of the community and is working towards God's dream of shalom."
"The passion and dedication of those in the Deaconess delegation proved to be deeply inspiring," noted Alex Stallings, director, advocacy and communications at Deaconess Foundation. "The voices of faith leaders who speak with conviction regarding child well-being, along with those of empowered young people, are essential for legislators to hear."
"Legislators should pay attention to concerns of members of a geographically diverse denomination with more than 48,000 congregants all over the state," commented Frank Hamsher, principal of Skyline Public Strategies and chair of Deaconess' Policy Advisory Board. "People active in faith communities care a lot about the well-being of kids, vote and are vocal in their communities."
Deaconess, which believes healthy, hope-filled futures for children benefit the entire region and has invested more than $75 million to improve the health of the St. Louis community since 1998, is getting ready to add to that financial support.
"Deaconess staff is now reviewing nearly 80 applications for funding to push public policy for various aspects of child well-being from community partners," said Wilson. "On June 4 at our "Children at the Center" community event in St. Louis, we will announce more than $500,000 in additional investments in child advocacy, youth organizing and collective action to advance the well-being of children in the St. Louis region."
---
Related News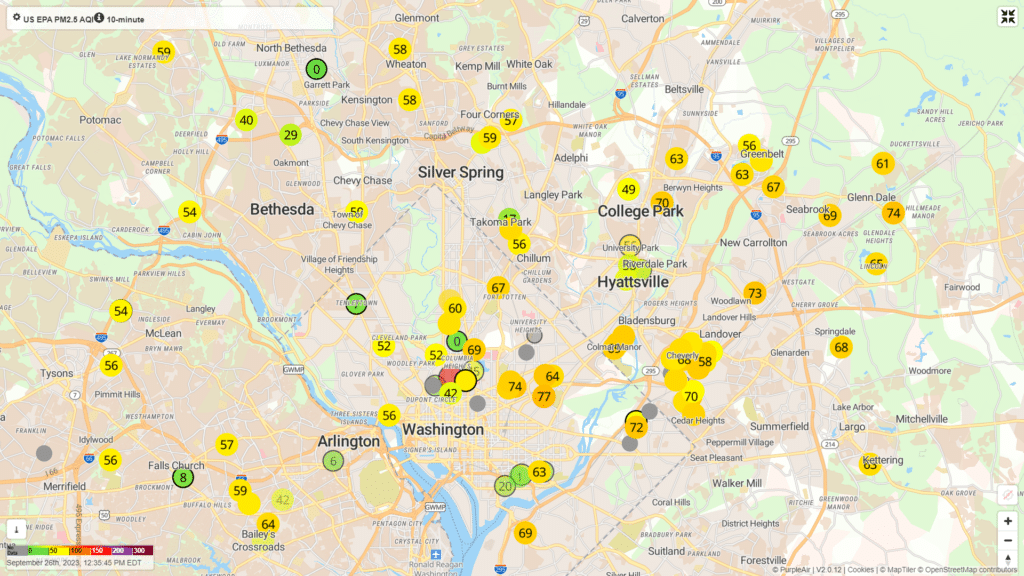 This summer, the United States experienced some of the worst days for wildfire pollution in...
Read More