UCC advocates celebrate end of 52-year Colombian conflict
The last armed conflict in South America is finally over after five decades, more than 200,000 lives lost and 5 million people displaced. The United Church of Christ has spent two decades calling and working for an end to the violence in Colombia, and today church advocates share with the people of that country the joy of a peace agreement.
This morning, Sept. 26, Colombian President Juan Manuel Santos and Revolutionary Armed Forces of Colombia (FARC) commander Timoleón Jiménez, signed the final accord, signaling the beginning of the end of the armed conflict that dates back to 1964.
UCC General Minister and President the Rev. John C. Dorhauer said in a statement that "[t]wo generations have now been born into this war — and it is time they come to know the ways of peace. I am personally grateful for the global mission partners of the United Church and the Christian Church (Disciples of Christ) for their presence throughout, and the ways their gentle souls and abiding presence has brought comfort to so many while themselves helping to bring peace."
The UCC's efforts to stoke the peace process in the Latin American country include a pair of General Synod resolutions, the placement of a missionary, and numerous mission groups — in particular from the Central Atlantic Conference and Connecticut Conference — that have visited the country to support the peace process and call for the recognition of human rights of all Colombians.
Global Ministries Area Executive for Latin America and the Caribbean, the Rev. Angel L. Rivera Agosto, said, "Today we celebrate peace with a country that has paid a high price in terms of blood, tears, forced displacement, disappearances and victims. The winds of the Spirit have loosed the bonds of war, and the Spirit walks with those who have long awaited this peace… We share in your joy and will continue to walk with you until that day that all may be restored to the wholeness that God dreamed of for all humanity and creation."
Amid the celebration, denominational leaders also vowed to continue supporting the reconciliation effort that will now take place in Colombia, including advocacy for the U.S. government to fund peacebuilding efforts.
"As disciples of the Prince of Peace, we offer our support and prayers to those who will now embark on a new path to making peace in Colombia," said the Rev. Kent Siladi, conference minister of the Connecticut Conference.
---
Related News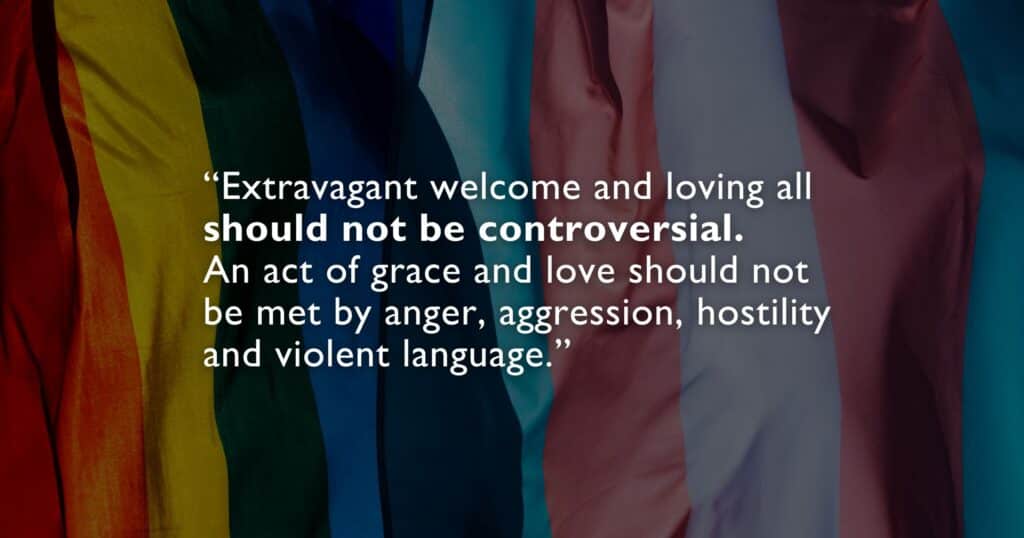 The United Church of Christ National Officers and the Conference Minister of the South Central...
Read More