UCC advocates applaud block of third Trump travel ban, call for 'heart-change'
After two federal judges blocked the implementation of the latest version of President Trump's controversial travel ban, United Church of Christ advocates once again called for a reversal of the current administration's anti-refugee, anti-immigrant agenda.
"We are grateful that the U.S. Supreme Court also dismissed the 'travel ban' case earlier in October," said the Rev. Mary Schaller Blaufuss, UCC Global Sharing of Resources Team Leader. "The U.S. administration, however, found new ways to implement an anti-refugee agenda. And while these actions also have been stopped for the moment, we anticipate there will be new tactics implemented as the anti-refugee agenda in the United States government continues. As people of faith, we seek a heart-change."
Judge Derrick Watson in Hawaii ruled Tuesday, Oct. 17 that the U.S. government could not enforce the third ban set to go into effect Oct. 18 that would restrict entry of travelers from six of eight countries — Syria, Libya, Iran, Yemen, Chad, Somalia. Early Wednesday, a federal judge in Maryland issued a second halt on this ban, saying that the president's comments and actions persuaded him that the directive was an unconstitutional block on Muslims.
In Washington, D.C. on Wednesday, UCC advocates, including D.C. Office Director Sandy Sorensen, joined a group of faith allies in the #NoMuslimBanEver march outside the White House. That march, originally planned to protest U.S. entry restrictions, became a tangible reminder that even though the latest ban didn't go into effect, the battle against exclusion is far from over.
"The Administration's proposed travel ban is an assault on the core ideals of our nation and the core values of our faith – hospitality, justice and respect for the dignity of all people," said Sorensen. "We cannot remain silent in the face of injustice anywhere. History has already taught us too many painful lessons about the consequences of shredding the fabric of our common life by excluding and demonizing others. Jesus' ministry teaches us that as we do to one of us, we do to all of us."
"Our exhaustion is nothing compared to the exhaustion refugees experience by fleeing from war, violence and persecution," Blaufuss said. "Our faith joins God in a 'love of neighbor' that prioritizes a 'just world for all.' We are in good company, as people of faith, in continuing to accompany today's refugees toward an opportunity for new life."
---
Related News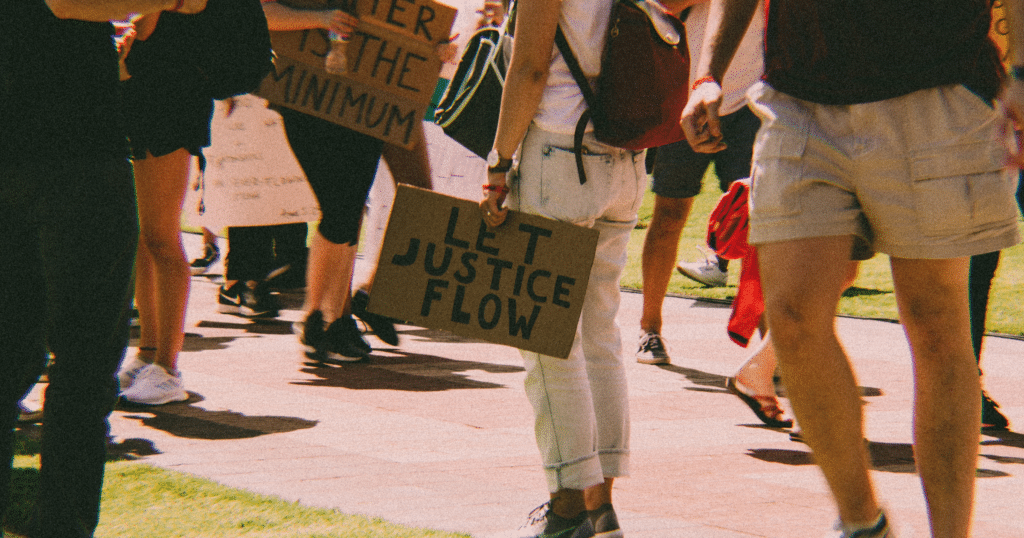 United Church of Christ leaders, in a letter to Georgia law enforcement, are condemning the...
Read More