UCC people are praying together each morning online — and not just for Lent
It's an ancient practice, now online. It's suitable for Lent, which begins March 2. And it's not just for one season.
United Church of Christ people from around the U.S. are praying together daily.
Andy Lang convenes a growing number of UCC'ers who Zoom in for prayer at 9 a.m. ET. He's executive director of the UCC Open and Affirming Coalition, which offers the "Taizé Morning Prayer for the ONA Family" Monday through Friday. People can register here for the Zoom version. Or they can take part via livestream at the Coalition's Facebook page.
"This is, if I may say so, a unique experience of prayer in the UCC," Lang said. "The service is contemplative and offers psalms recited as poetry, a reading, silence, music and intercessory prayer.
"Singing or reciting the psalms as the daily prayer book of the church is an ancient tradition. The translation we use is inclusive. The service is based on ecumenical models of Christian daily prayer." The style of worship is named for the Taizé religious community in France, where it originated.
Began as a COVID respite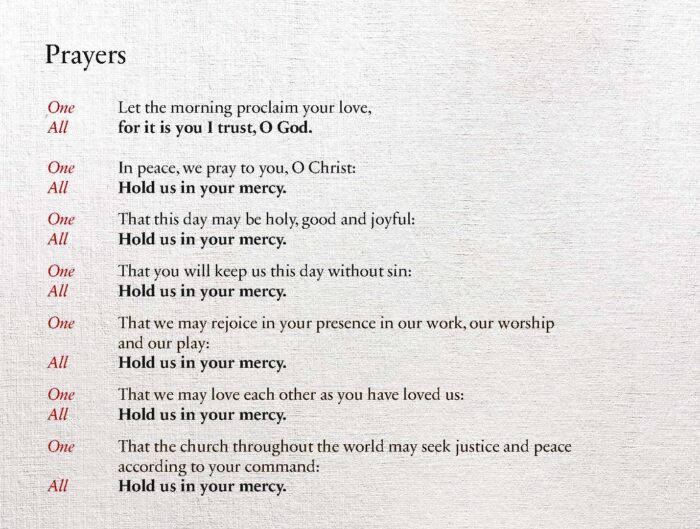 The Coalition started the service in April 2020, after COVID-19 hit — then canceled it last summer as the pandemic looked like it would abate. "But of course that didn't happen, so we resumed the service in January," Lang said. "Taizé Morning Prayer continues to be a daily respite for clergy and lay leaders who have been struggling to serve their congregations during the pandemic."
Since 2020, Lang said, the service has averaged 15 to 30 participants on Zoom and anywhere from 100 to 300 via Facebook. Those numbers have been building back up since the service returned from its hiatus.
Pastors, laypeople and Conference ministers are among the frequent participants. For some, it continues practices they are already familiar with from ecumenical settings. For others, it is an introduction to styles of prayer and terms not widely used in the UCC, such as "office" (a series of services of prayers and psalms) and "breviary" (a collection of daily services).
'Something powerful'
A daily iPhone alert reminds Conference Minister Darrell Goodwin, leader of the Southern New England Conference, to take part in the service as often as he can. When he was a local church pastor, he visited Taizé on a spiritual pilgrimage his congregation provided. Taizé worship "has been instrumental in my prayer practice ever since," he said.
Goodwin said he sees the UCC service as "a daily option to pause, reflect and renew for whatever the day brings. The Coalition has beautifully tapped into this rich practice."
"I learned about the morning prayer office a few weeks ago, started participating right away, and join the prayers nearly every day," said Associate Minister Delmarshae Sledge of South Euclid (Ohio) UCC. The service, she said, "is attractive to me because it feels comfortable and comforting." Sledge said she finds "something powerful in knowing that siblings prepare sacred space" together, even though distant from each other, as they "work faithfully to advance God's justice in the earth."
'To pray and to work'
Like Lang, Sledge serves on a team working to carry out a 2021 General Synod resolution calling the UCC to become "a church of contemplatives in action." She said the resolution and the daily services — like prayer and justice work themselves — "are fruit of the same tree."
"The two are absolutely connected in the heavenly realm," she Sledge, who is a certified spiritual director. "Seeds from the decades-old movement of 'new monasticism' are flowering among us. Ancient contemplative practices call us to work and to pray, to pray and to work."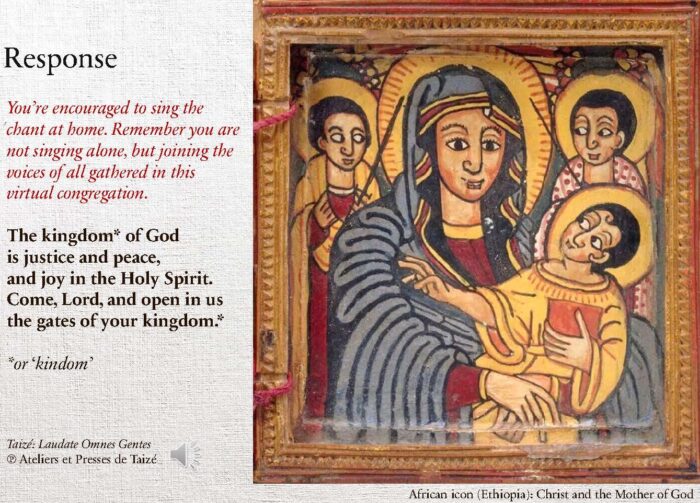 Pastor Caryne Eskridge of Weybridge (Vt.) Congregational UCC described the service as " a spiritual anchor in my day." She has been a regular for about a month now. "I like having a connection to patterns of spirituality that have a long history in mystical and monastic tradition," Eskridge said. "Morning prayer is an opportunity for me to connect to God, to myself, and to the others praying with me at the start of my day."
"This particular service attracts me because I know that the Coalition connection means that I will be welcomed to show up as a my full, queer self," she said. "The fact that Andy has collected and created resources for prayer that use expansive language allows me to be fully present. I find that when I try to engage in daily prayer that uses only masculine pronouns for God, I get distracted by the language and am not able to connect with God or any others praying with me."
Young people, too
To accomplish that, the UCC service draws on a variety of sources. Psalms are adapted from the "People's Companion to the Breviary" (1997) by the Carmelite Sisters of Indianapolis. Some prayers and responses are from publications of The Pilgrim Press, such as "Flames of the Spirit" (1985) and The New Century Hymnal (1995).
Much of the material comes from Lang's own current project, "The Hours of Prayer." Aiming for publication in 2024, it's a book of daily prayer modeled on the ancient monastic practice of the "Hours" — times set apart during the day for psalms, readings and intercessory prayer. Inclusive, expansive language is its hallmark.
Among those attracted to the Coalition's daily service are "younger UCC clergy and lay leaders who are embracing traditional spiritual practices," Lang said.
Eskridge, who is 33, said she has noticed that in a variety of settings. "It makes me really excited to see folks my age also embracing contemplative traditions," she said. "I experience a lot of meaning and deeper spirituality through them, and it's clear in spaces like the 'Contemplatives' resolution group that there are many others who feel similarly. I love that the morning prayer group and the resolution group are both intergenerational."
Goodwin said he saw the same thing as a local church pastor. "I introduced a compline (evening) service to my charismatic multicultural congregation," he said. It was "always standing-room-only" and "filled with young people."
They were, he said, "folks who wanted a place of calm, an image of connecting with the divine that was internal and personal, and less performative. In a world with so many strings, pulls, expectations, and a sense of never being 'not on stage,' contemplative practice offers a breath, a sense of safety to regroup and rebirth. "
Content on ucc.org is copyrighted by the National Setting of the United Church of Christ and may be only shared according to the guidelines outlined here.
---
Related News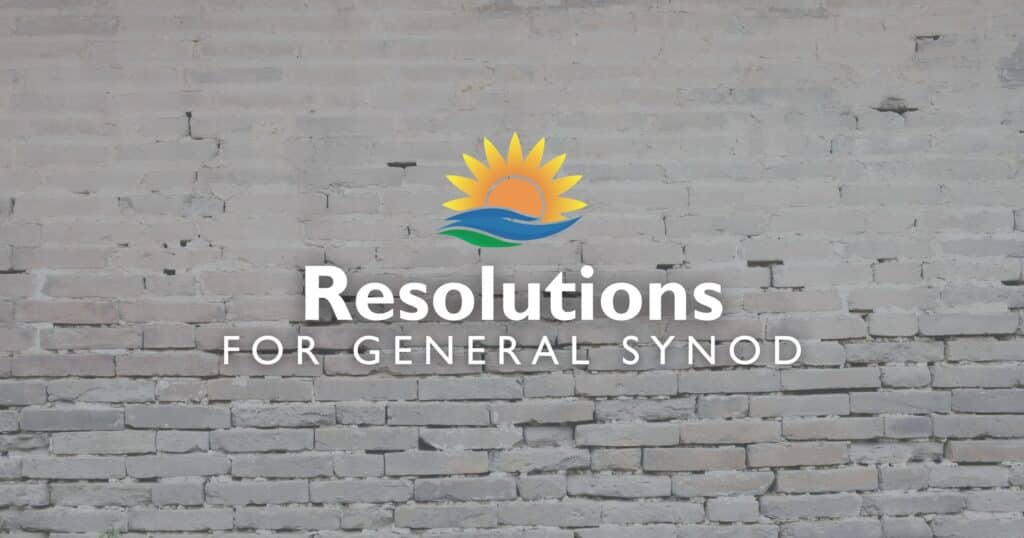 The 2023 General Synod of the United Church of Christ will consider 17 resolutions...
Read More