UCC pastor remembers Rev. Jan Griesinger: 'Don't ever be afraid to dance before God and everyone'
The Rev. Douglas Fauth has been the pastor of First Congregational United Church of Christ in Baraboo, Wis., since 2003. Here, he remembers the impact of the Rev. Jan Griesinger, former National Co-Coordinator of what is now the UCC Open and Affirming Coalition. She died Dec. 9, 2022, at 80.
I was so, so sorry to hear of the death of Jan Griesinger. I think if it weren't for her, I would not be an out gay clergyperson in my beloved UCC.
I contacted her — back in the old days of mail — when I was exploring my call to ministry in the UCC. I had heard of the Coalition through, basically, the monthly newspaper of the UCC, but had no access like today. No email, no cell, no text. And, as a shy, Penn Central-rooted, young gay man, I was scared.
I wrote an actual letter to Jan. I thought I was writing to a "muckety-muck." I really didn't think I would hear back. But I did indeed.
Jan encouraged me to draw on the vows of my baptism and remain steadfast that I indeed had the "love, support and care" of the church, even if it would not be found in my church of baptism — which, painfully, it was not. She invited me to come to my first ever Coalition National Gathering. That year it was at Macalester College in St. Paul, Minn.
I was thrilled to meet Jan. I knew no one else. I think I may have been the first attendee from the Penn Central Conference.
One of my fondest memories ever of the Coalition and the National Gathering was piling into cars at the campus and driving to a local bar where it was "country" night. As we piled in on what was a normally slow night, the regulars were amazed that we were a church group — I believe it was the summer of 1992.
As the night went on, our UCC gang just had a great time and put the regulars at ease that, indeed, we were not nasty bigots. The songs went on. Then, out of the blue, Jan took my hand and said, "Let's dance." I am not — and still do not consider myself — a dancer. I was just enjoying being in this strange, wonderful place, watching people "boot scoot" and doing the dance of the year — tush pushing to "Achy Breaky Heart."
When I objected to two-step whirling in public in a new place, Jan would not hear of it. "Jan, I don't know how to dance!"
And away we went. Jan wouldn't hear of my objections.
It was terrible for me. Jan had the biggest smile!
She said some of the most profound words to me I have ever heard, and I keep them near to me as treasure: "Doug, don't ever be afraid to dance before God and everyone."
Jan, rest in peace and thank you.
---

Content on ucc.org is copyrighted by the National Setting of the United Church of Christ and may be only shared according to the guidelines outlined here.
---
Related News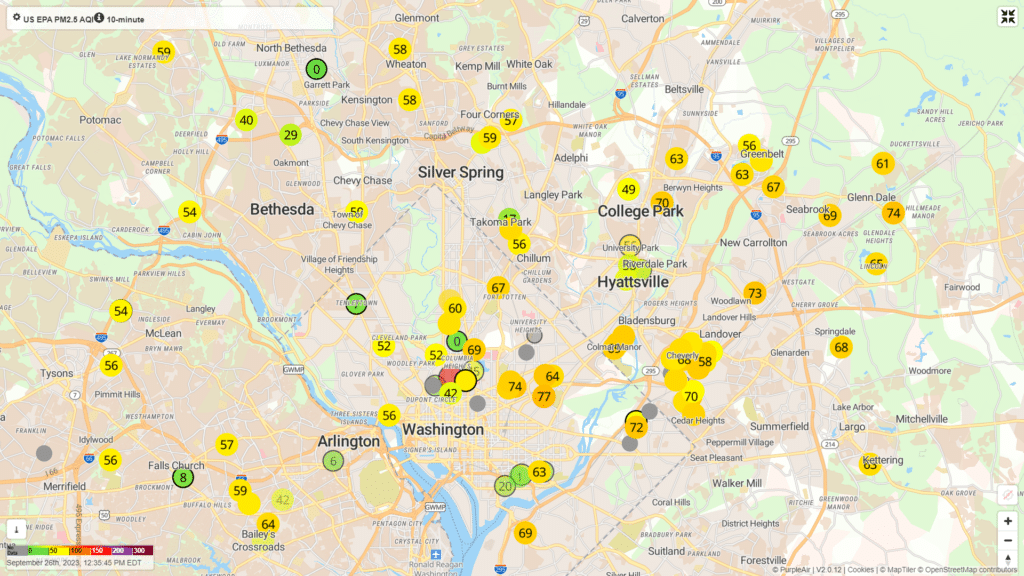 This summer, the United States experienced some of the worst days for wildfire pollution in...
Read More