UCC pastor: In the new year, resolve to listen, make connections, build trust
Just minutes before Trans Day of Remembrance, a shooter entered Club Q in Colorado Springs. He murdered five people, physically injured 22 more and traumatized an entire community.
To understand what happened on Saturday, Nov. 19 and why, there are a few things you need to know about Colorado Springs. This city is the reason Colorado is labeled the "hate state." The Springs has been a bastion of anti-LGBTQ organizing, culminating in the 1992 ultimately-failed Amendment 2, which lobbied to remove civil rights protections from queer people in Colorado. Additionally, my community is a center of institutional evangelicalism, earning the moniker "the evangelical Vatican." Finally, since the 2016 election, the word "patriot" has become something to fear as far right militias have found fertile ground here.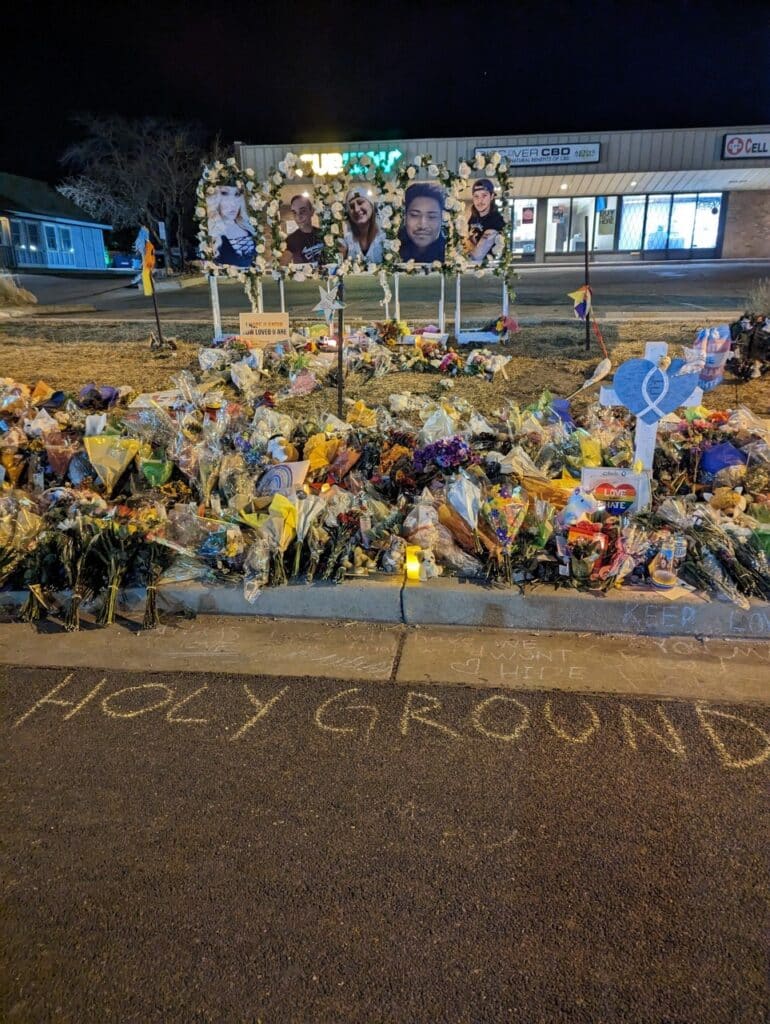 My church, Vista Grande UCC, is a small congregation about eight minutes from Club Q. For years, we have used our marquee and flagpole to proclaim that Black Lives Matter, immigrants deserve justice and queer people are uniquely made in the image of an expansively loving God. This faithful proclamation has made us a known entity in Colorado Springs as a sanctuary for marginalized people. On Nov. 20 and beyond, we were true to our reputation and rose up to hold space and provide care to a stunned and terrified community.
In their book, Emergent Strategy, activist adrienne maree brown writes that community organizing "moves at the speed of trust." If I have any advice about crisis response, it's this: make connections and build trust now. No matter your good intentions, you will not be a community partner in times of crisis if you don't. Secondly, listen to the needs of the community.
A few days after the shooting, the Billy Graham Rapid Response team was providing spiritual care at the spontaneous memorial site outside the club. For a variety of reasons, including the pain evangelicalism has caused queer folks and a staggering lack of training, these 'chaplains' were causing incredible harm. Our second wave of organizing began when this came to light.
The secret of community organizing is that, beyond building trusting relationships, it's mostly emails and spreadsheets. What started as sending Facebook messages to trusted colleagues grew into a color-coded spreadsheet populated by an incredible, interfaith network of spiritual caregivers. People stepped up, sometimes driving more than three hours to take shifts at the memorial site. Armed with rainbow stoles and loving presences, over 40 people provided competent, affirming spiritual care for the LGBTQIA+ community in Colorado Springs. I am still astounded by gratitude when I think of the generosity and willingness of this team of people.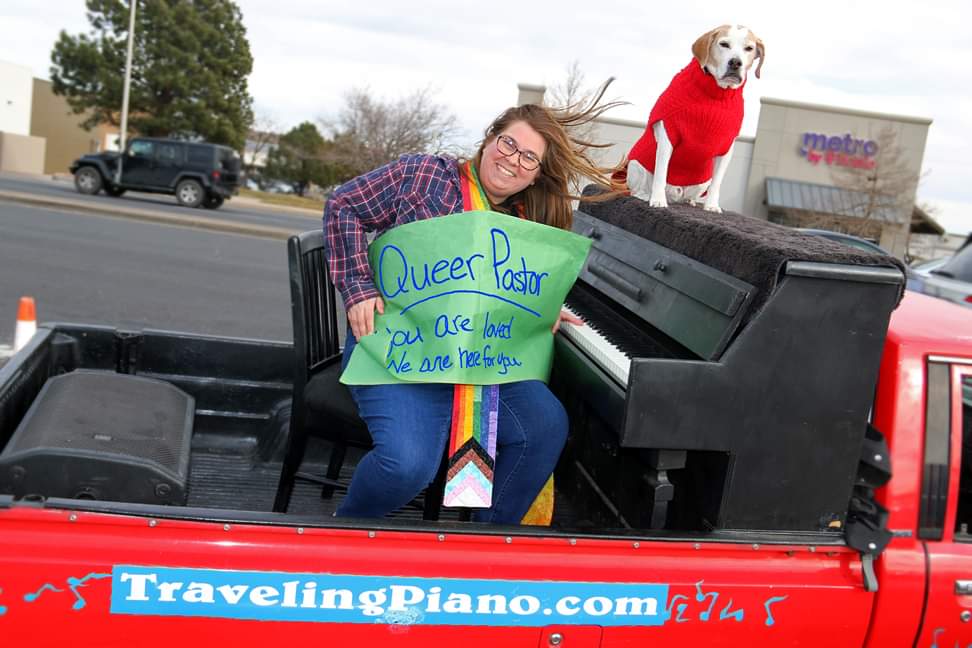 Though the media attention has faded, the impact of this tragic event will unfold for years to come. In the days after the shooting, I called colleagues in Buffalo, Minneapolis and Charlottesville, asking them all, "what don't I know about what's going to happen next?" I'm grateful for their wisdom and simultaneously devastated that we have been inducted into this terrible, heartbreaking club. Before me now is the hard work of companioning a hurting community over the long haul.
The devastating fact of our country is that, especially if you live in an urban area, it is not a matter of if, but when, gun violence will strike your community. Though it doesn't fix anything, we will be here for you as friends and colleagues to throw our shoulder in, to help lift the heavy weight of this bitterly painful but incredibly necessary ministry.
I pray for peace in our midst and justice in our time.
The Rev. Mallory Everhart is the pastor of Vista Grande Community Church – United Church of Christ, in Colorado Springs.
---
Content on ucc.org is copyrighted by the National Setting of the United Church of Christ and may be only shared according to the guidelines outlined here.
---
Related News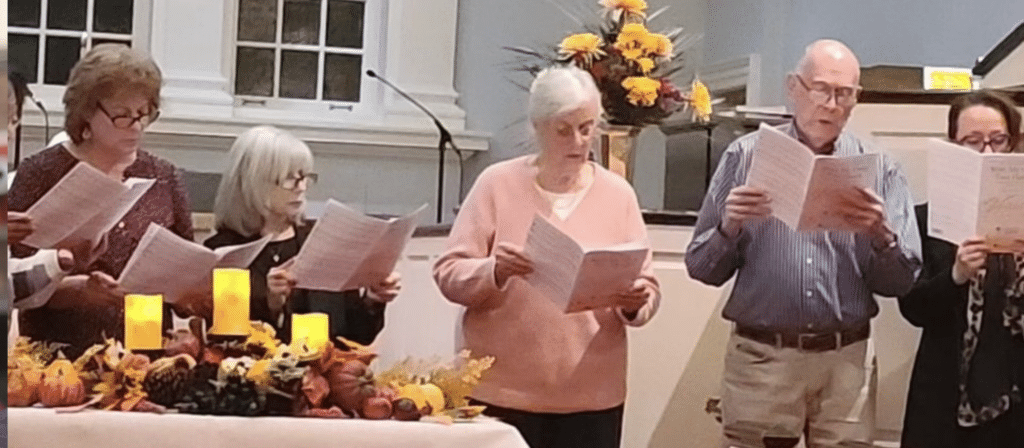 Many United Church of Christ congregations across the country participated in interfaith...
Read More