UCC officers speak to 'Just Peace' declaration affirmed by GS
A message to the United Church of Christ and the wider community:
The United Church of Christ's 33rd General Synod, held virtually this past week (July 11-18), considered and adopted a resolution (pending final ratification of General Synod minutes by the UCC Board) entitled, "Declaration for a Just Peace between Palestine and Israel." The Declaration was adopted with overwhelming support (462 yeas-78 nays-18 abstentions). It established a new plumbline (a theological concept used by the prophet Amos) for the UCC's engagement with the issue of Israel/Palestine – an issue dear to us for our connections of faith history, our two centuries of mission engagement, our current mission relationships with primarily Palestinian Christian partners, and our commitment to peace and justice.
The Declaration names guiding principles of human and civil rights, and international law and conventions, as well as an examination of theologies that have been used to discriminate and oppress. The Declaration is strong and clear in its force and effect. It responds to the cries of Palestinian Christian partners, acknowledging their voices, even as we know that it may cause tension in some of our interreligious relationships, especially in the American Jewish community.
Let us be clear: we remain committed to dialogue and engagement with interreligious partners and will remain as vigilant as ever in our condemnation of anti-Semitism and other forms of religious-based bigotry and discrimination, just as we oppose violence in all its forms, wherever it is perpetrated. General Synod has historically rejected the use of theology to justify the oppression of people, including racism and slavery here. We also reject Christian Zionism and supersessionist theology, and those rejections remain. Even so, the resolution itself differentiates between anti-Semitism and critique of Israeli policies toward the Palestinians.
Israel is the largest recipient of U.S. military aid, receiving more U.S. military aid than all other countries in the world combined. So, we as U.S. citizens and as a U.S. church opposed to militarization, have a special responsibility to speak out on this, just as we have been critical of U.S. military engagement and military aid in other parts of the Middle East and around the world. The UCC, through General Synod and with global partners through Global Ministries, has a strong and long record of advocacy for the human rights and human dignity of people the world over.
This Declaration is a significant reconsideration of how the UCC will engage the issue, even as it is consistent with several aspects of our current engagement and is consistent with our emphasis on seeking a just world for all. We know that this resolution will be well received by some, and cause discomfort for others. We encourage continued dialogue, and we hope that anyone seeking additional information and guidance about the issue and the UCC's involvement will contact our national staff.
Faithfully yours,
— The National Officers of the United Church of Christ:
The Rev. John C. Dorhauer — General Minister and President
The Rev. Traci A. Blackmon — Associate General Minister
The Rev. Karen Georgia Thompson — Associate General Minister
---
Related News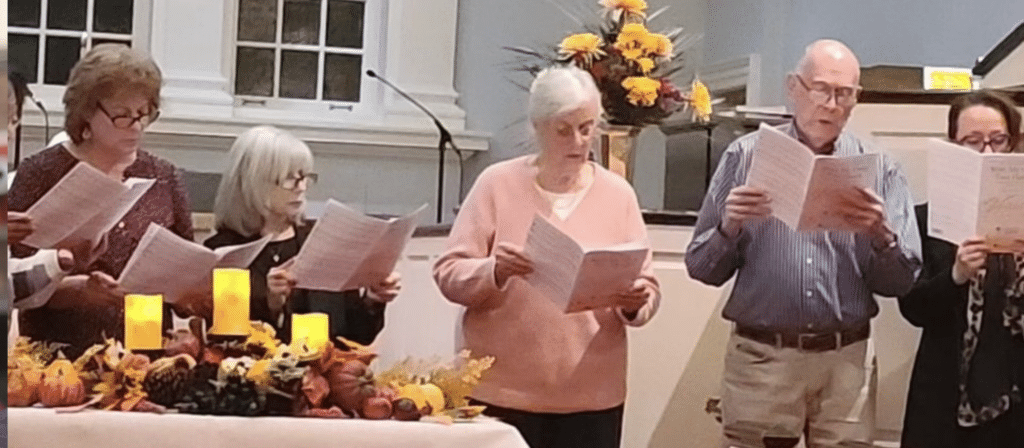 Many United Church of Christ congregations across the country participated in interfaith...
Read More