UCC officers condemn attack on Texas synagogue, anti-Semitic violence
The three elected officers of the United Church of Christ released this statement in the wake of a hostage-taking incident that occurred in Texas on Saturday, Jan. 15, 2022.
Four people were taken hostage at the Congregation Beth Israel in Colleyville, Tex., on Jan. 15. The hostages were held for 12 hours by a man claiming to be seeking the release of a relative of one of the architects of the Sept. 11, 2001, attacks. Ultimately, the situation was resolved, and the hostages were released.
While we join with our sisters and brothers in the Jewish community in celebrating the safe release of Rabbi Charlie Cytron-Walker and the other three members of Congregation Beth Israel, this horrific act was another reminder of the global presence of anti-Jewish rhetoric and violence and of the ongoing targeting of our Jewish siblings.
On Monday, we observed a national holiday celebrating the life and work of the Rev. Dr. Martin Luther King, Jr. As we reflect on the events in Colleyville, we recall the words of Dr. King: "Injustice anywhere is a threat to justice everywhere. We are caught in an inescapable network of mutuality, tied in a single garment of destiny. Whatever affects one directly, affects all indirectly." We cannot stand silent, ignoring this injustice, for we are called to care for one another. We have witnessed far too often how hatred and fear cultivate this sort of violence. We, as people of faith, have a responsibility to respond.
We, as leaders of the United Church of Christ, condemn this horrific act, affirm our commitment to mutuality, and call on people of all faiths to recommit to the eradication of the injustice of anti-Jewish hate-speech and targeted acts of violence.
Faithfully,
The National Officers of the United Church of Christ

The Rev. John Dorhauer, General Minister and President
The Rev. Karen Georgia Thompson, Associate General Minister, Wider Church Ministries and Operations
The Rev. Traci Blackmon, Associate General Minister, Justice and Local Church Ministries
---
Related News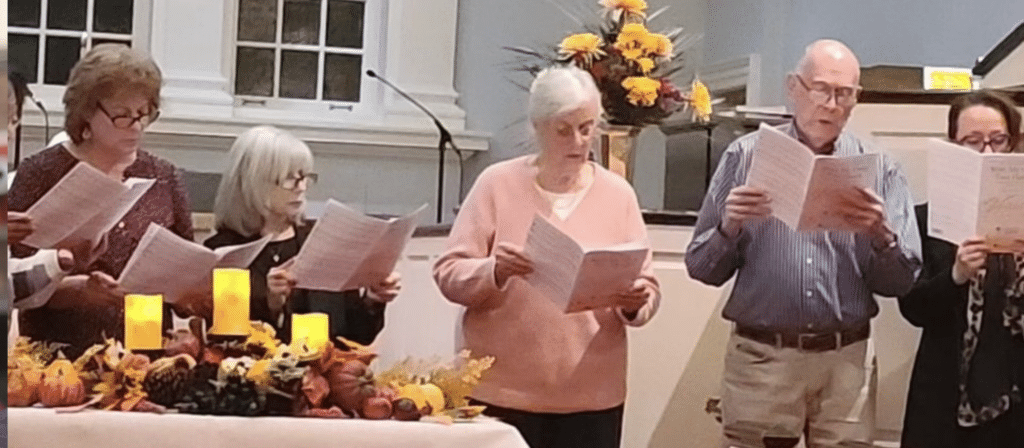 Many United Church of Christ congregations across the country participated in interfaith...
Read More