UCC minister witnesses 'Respect for Marriage Act' signing at the White House
When President Joe Biden signed the Respect for Marriage Act at the White House on Tuesday, Dec. 13, United Church of Christ minister the Rev. Rebecca Voelkel was one of the few thousand people invited to mark the occasion on the South Lawn. The landmark legislation offers federal protections for same-sex and interracial marriages.
As I waited for my Lyft driver to arrive to take me to the White House (there's a phrase I didn't know I'd ever write), I called my friend Rev. Harry Knox. When he answered, I immediately got teary.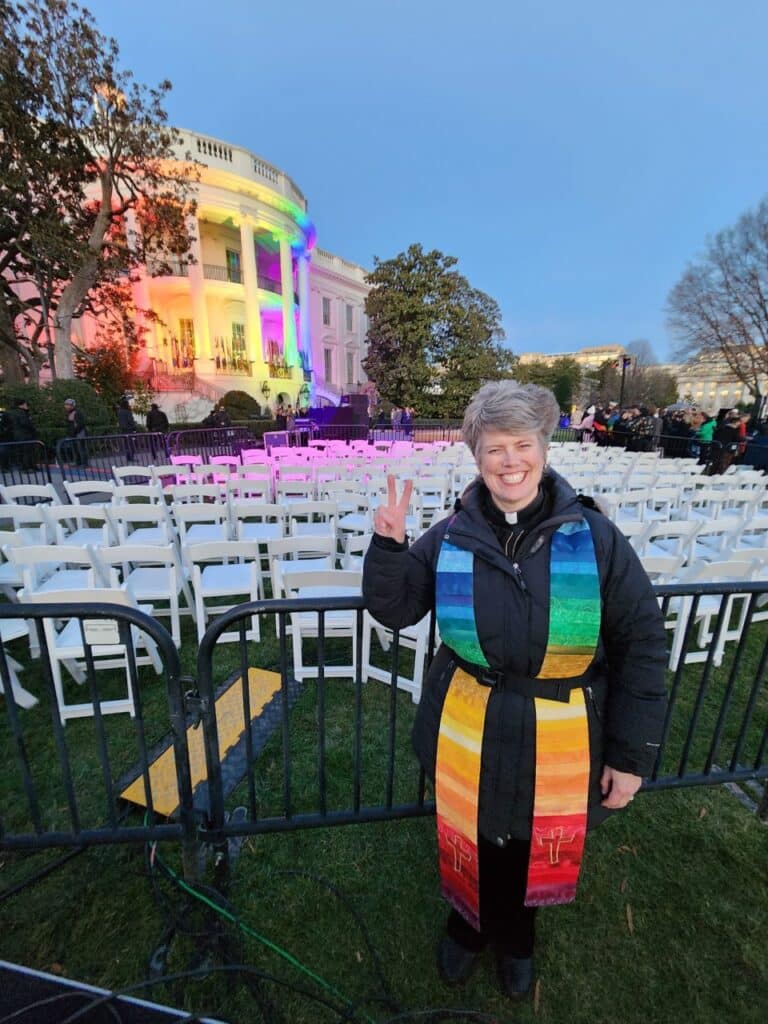 It was nineteen years ago when Harry was working at Freedom to Marry that he called me and asked if I, as Interim National Coordinator of the UCC Coalition for LGBT Concerns (now the ONA Coalition), would consider applying for a grant to work on marriage. I went on to be the faith work director at the National LGBTQ Task Force and he, the religion and faith director at the Human Rights Campaign.
Our two organizations did not always get along, but Harry and I were true friends. He often quotes the wisdom that "you can get a lot done together if you don't worry about who gets the credit." And, in that spirit, he and I were privileged to work with hundreds of pro-LGBTQ spiritual and religious leaders on justice for LGBTQ communities. Harry wasn't able to be at the White House for the signing of the Respect for Marriage Act, but I carried him with me.
I carried a lot of other folx, too. Like the Rev. Jan Griesinger. Jan died last week. She was the first person I ever came out to. Jan and Sam Lolliger were long-time co-national coordinators for The Coalition. When I became the interim national coordinator, years after I had come out to Jan, she was very kind and loving (her gruff exterior belied her very tender heart) and offered me sage advice on strategy.
These were the things on my heart and mind as I stood on the South Lawn of the White House, amidst a crowd of beautiful drag queens and Marines, of priests, politicians and parents, of children and interns, of ambassadors and press secretaries. It was generous collective action and genuine friendships; it was kindness and badass strategy; it was love, and love, and love that brought us to this day.
It seems somehow fitting that the Respect for Marriage Act was signed into law during Advent with its themes of waiting, incarnate/Incarnate love and preparation. Because there's been a lot of faithful waiting. And there's been a lot of strategic preparation. And there's been a lot of incarnate love and Love — just in the people with whom I stood and talked. Incarnate love in Ambassador Michael Guest who was the second out gay ambassador; in Karine Jean-Pierre, the first Black person and the first openly LGBTQ person to be White House press secretary; in the Rev. Naomi Washington-Leapheart, director for faith-based and interfaith affairs for the city of Philadelphia; the Rev. Neil Thomas, senior pastor at Cathedral of Hope UCC in Dallas; Jon Hoadley, former Michigan state representative; Fred Davie, senior strategic advisor to the president at Union Theological Seminary; Sunu Chandy, legal director at the National Women's Law Center.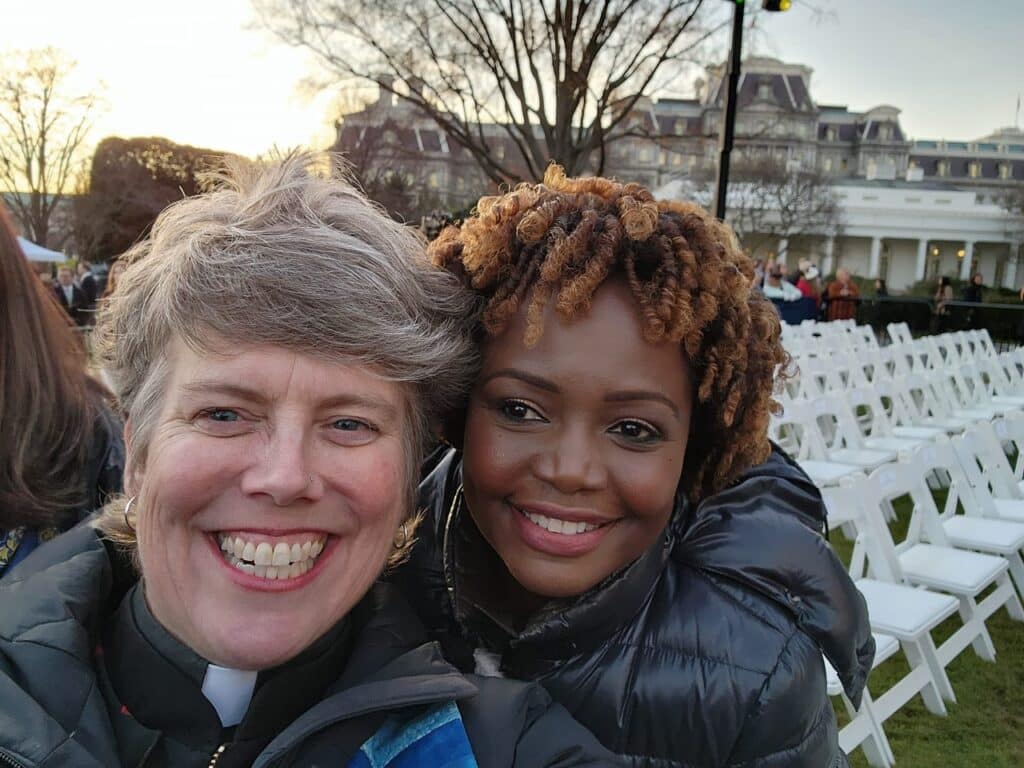 The Respect for Marriage Act is not liberation. There is much work to be done. And there is, yet, much to be celebrated. Love is love is love. And for its incarnation, we return thanks to God!
The Rev. Rebecca Voelkel currently serves as the Director of the Center for Sustainable Justice at Lyndale United Church of Christ in Minneapolis.
---

Content on ucc.org is copyrighted by the National Setting of the United Church of Christ and may be only shared according to the guidelines outlined here.
---
Related News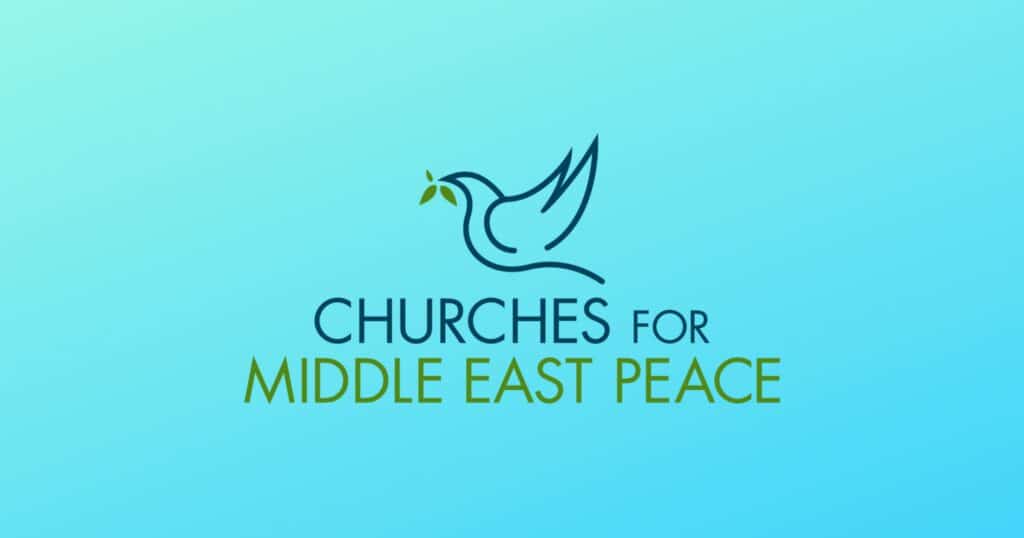 The following statement was issued Dec. 2 by Churches for Middle East Peace (CMEP), of which...
Read More