UCC minister: On the ground, at 'ground zero'
Tired.
That's how most people here respond when you ask them how they're doing. It has been a very long year in the Twin Cities of Minnesota. Like all others around the world, we've been gripped by the COVID-19 pandemic, lives and local economies devastated. But there's something else going on here too. We are now "ground zero" for the entire nation's reckoning with racism.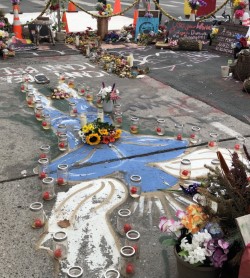 On May 25, 2020, George Floyd, a Black man, was accused of using a counterfeit $20 bill in a neighborhood store and ended up under the unrelenting knee of a police officer. After nine minutes and 29 seconds — and nearly 30 utterances of "I can't breathe" – George Floyd was dead.
One long year later, the closing arguments in the trial of former officer Derek Chauvin are about to proceed. People gather daily at George Floyd Square, the site where Floyd was killed, which has now become a living, dynamic memorial. Protesters march through the streets near the court house in downtown Minneapolis. Preachers hold prayer vigils outside the chain-linked fences that now surround it. We wait. We hope for justice. And we worry what will happen if that verdict disappoints.
Then on April 11, it happened again. A 20-year-old Black man, Daunte Wright, was killed by a police officer in Brooklyn Center, a Minneapolis suburb less than 10 miles from where George Floyd was killed. He was stopped for expired car tags and because an air freshener hung from his rear view mirror. A whole new wave of rage now engulfs us.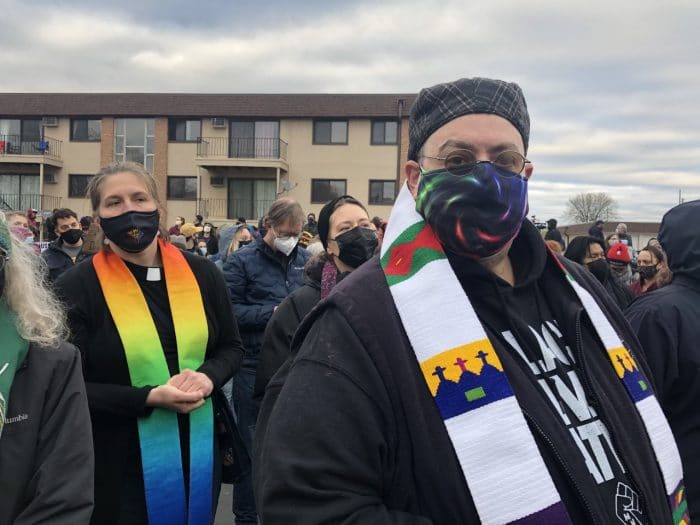 A fifth consecutive night of protests has just passed. Hundreds gather daily at the Brooklyn Center Police Department, now ringed with tall fencing and protected by National Guard members in full military gear. A strange, sickly sweet scent overwhelms the air from the air fresheners people have tied to the fences as a sign of their protest.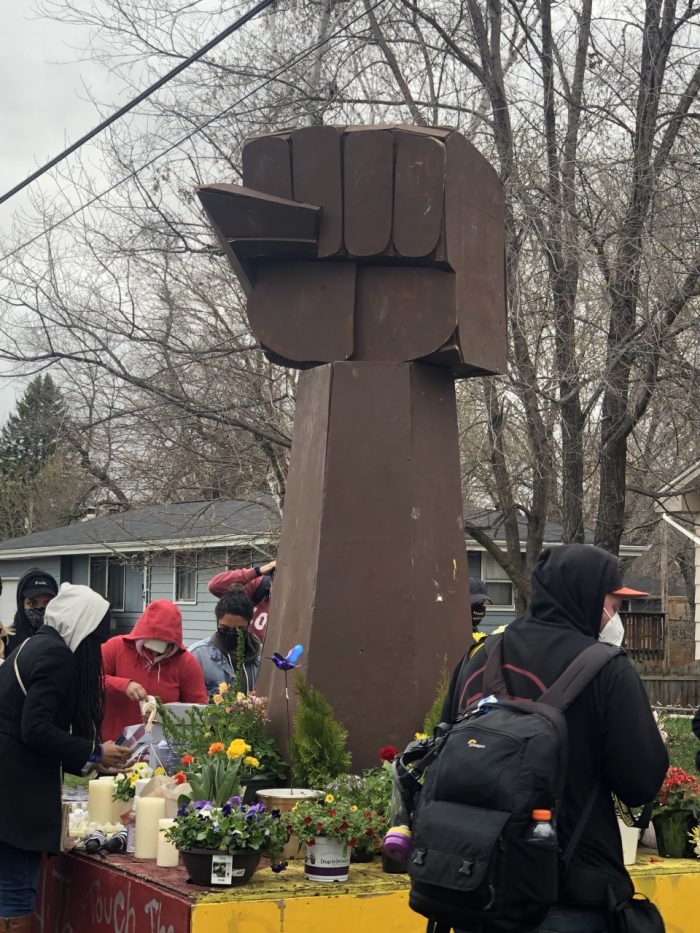 A short distance away, at the site where Daunte Wright was killed that Sunday afternoon, still others congregate. There are daily vigils here, pleading prayers, tears shed. A clenched fist someone fashioned from steel stands at the corner, a symbol of solidarity and resistance. Flowers are placed, candles lighted. It is here that Daunte's mother lamented: "My heart is literally broken in a thousand pieces." This is sacred space now, much like George Floyd Square.
But it's hard to simply grieve when our neighborhoods are suddenly militarized zones. Tanks line the streets of Brooklyn Center and Minneapolis. Soldiers stand around, at the ready. In Brooklyn Center, they surround the police department, posted on the roof and guarding the building, dispersing protesters with pepper spray and rubber bullets. In Minneapolis, they wait for what may come when a verdict is delivered.
 It feels oppressive, as if we're under siege. As Rev. Jane McBride, pastor at First Congregational of Minnesota (UCC) and moderator of the Minnesota Conference, wrote after a night protesting at the Brooklyn Center Police Department: "It was truly distressing … to see the police and National Guard dressed for combat, facing down my grieving community. Those on the other side of the fence are not the enemy. This is not what protecting and serving looks like."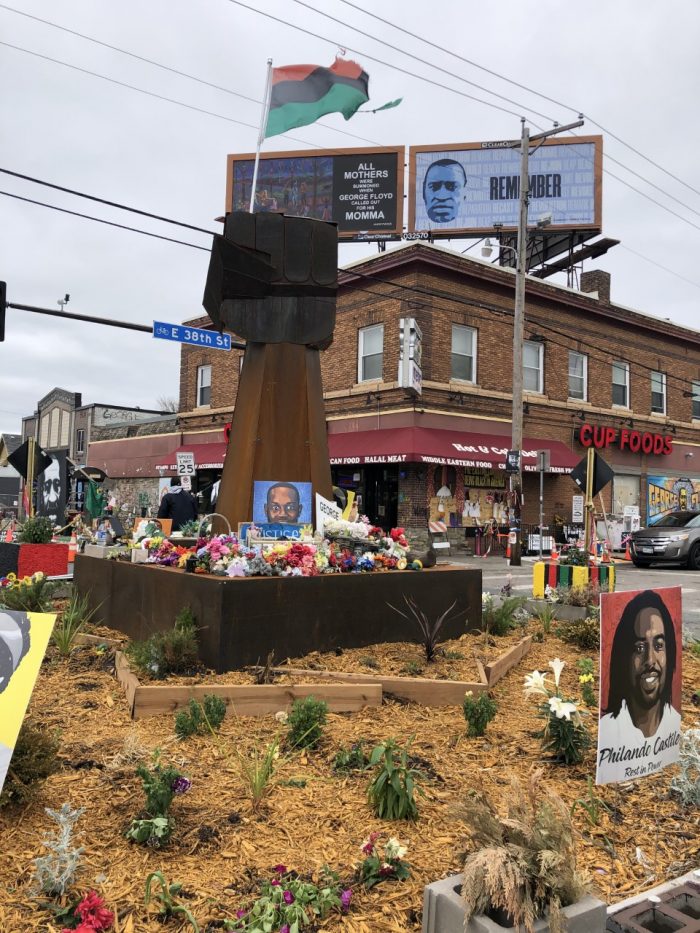 The whole of the Twin Cities feels like a powder keg that could easily blow up. Righteous rage is boiling over. Exhaustion runs deep, especially within communities of color weighed down by racialized trauma already centuries old. Hope is hard.
But a stubborn faith is also on display here. Clergy from the Minnesota Conference UCC and from many other diverse faith traditions show up daily to stand in proximity to the pain, to embody love amid all the devastating violence and hate. Prayer vigils are as frequent as protests. We're praying with our voices and with our feet for "justice to roll down like waters and righteousness like an ever-flowing stream."
There's so much at stake here, not just for those of us in Minnesota, but for our entire nation. This is about all of us, our collective sin of white supremacy and whether we have the will to finally open our eyes to it and say "no more". We may be tired, but we can't yet rest.
The Rev. Shari Prestemon is Conference Minister of the Minnesota Conference United Church of Christ.
---
Related News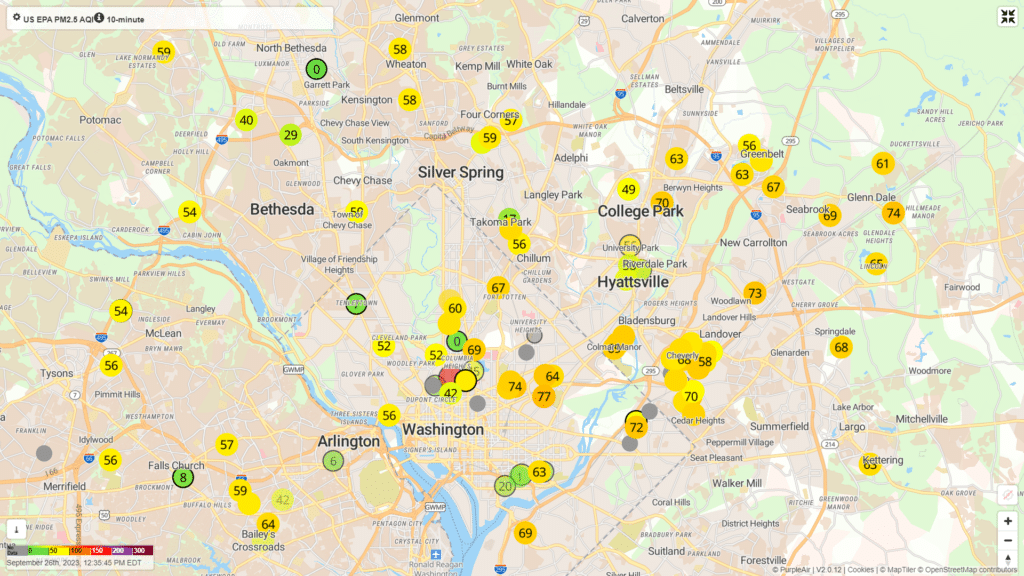 This summer, the United States experienced some of the worst days for wildfire pollution in...
Read More