UCC minister: It's go time. Citizenship now!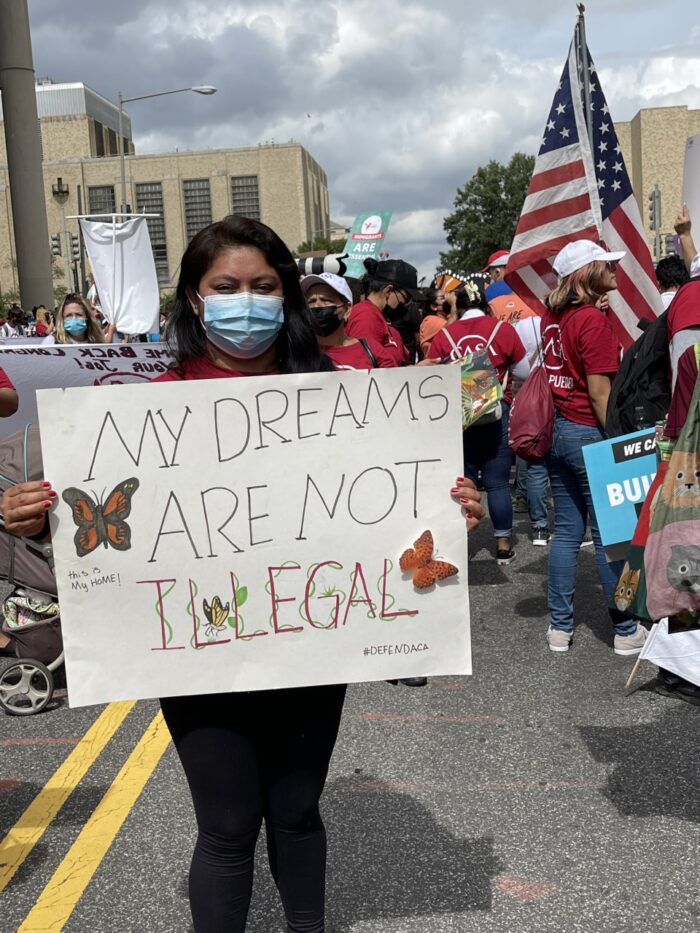 How do you define home, your casa? We talk about casa and familia, family, on a regular basis but what does it really mean for you and in your ministries?
Stuart saw his parents deported as a teenager. His family was whisked away, and he was left in this country as a kid. He is a United States citizen. We talk about keeping families together, but our country deports mothers, fathers, sisters, brothers and other loved ones. We cannot allow the systematic deportation of people who place their lives at risk to avoid gangs, guns, narcotics traffickers, rape, sexual assault and forced prostitution.
That's why I was part of a Michigan delegation that went to lobby Congress and march with advocates from 35 other states in support of the "We are Home" campaign.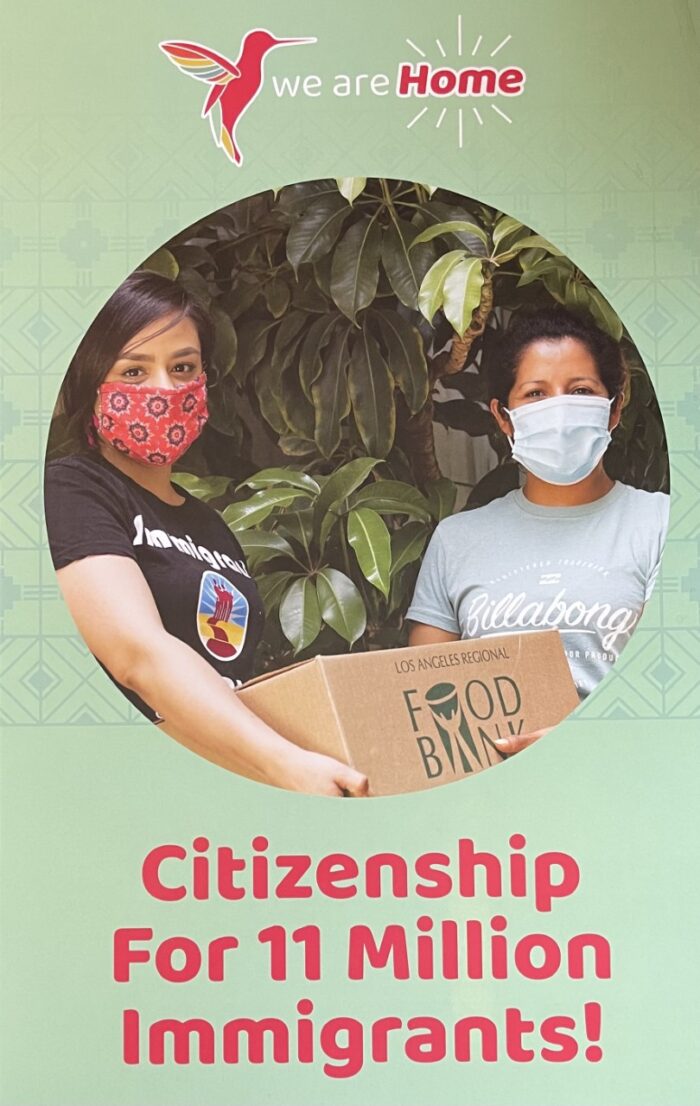 The "Estamos en Casa" coalition is made of grassroots, regional and national organizations committed to securing a pathway for citizenship now, during this historic budget reconciliation process. Simply put, we can't wait. My community can't wait. Our Black, Brown, Asian, Haitian, and Middle Eastern communities can't wait. Our LGBTQIA+ global siblings can't wait. Dreamers can't wait. Asylum seekers can't wait. Trafficked immigrants and those threatened daily by physical, emotional, and spiritual abuse can't wait. Our elected officials promise us the world and under-deliver. The hopes, dreams and expectations of millions of people can no longer wait.
We, advocates and activists from Michigan United, the West Michigan Immigrant Coalition, Plymouth United Church of Christ in Grand Rapids, United Farm Workers and Ministerios Rios de Agua Viva went to Washington two weeks ago to demand justice for immigrants. As a pastor, a long-term immigrant rights advocate and the founder of two sanctuary congregations, one in Buffalo, N.Y., at Pilgrim-St. Lukes, and the other in Grand Rapids, Mich., housed at Ministerios Rios de Agua Viva (Joy Like a River UCC), I believe that as advocates and leaders, we cannot stand for or support in any way unelected employees of the Senate to dictate to our elected officials what goes into this reconciliation process. Basta ya! Enough is enough.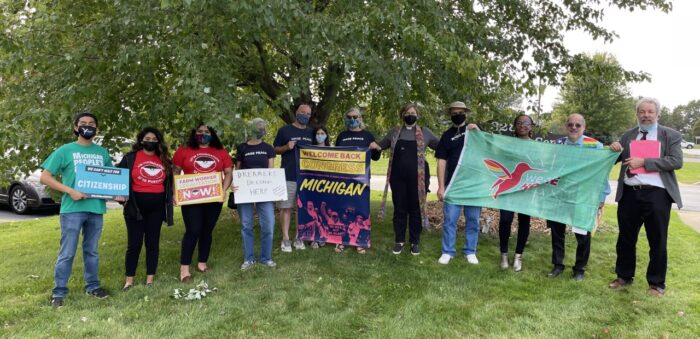 On Oct. 6, we spoke out in front of Michigan Sen. Debbie Stabenow's Grand Rapids office and at Sen. Gary Peters' office in Detroit. This is go time! No more political games! We demand action!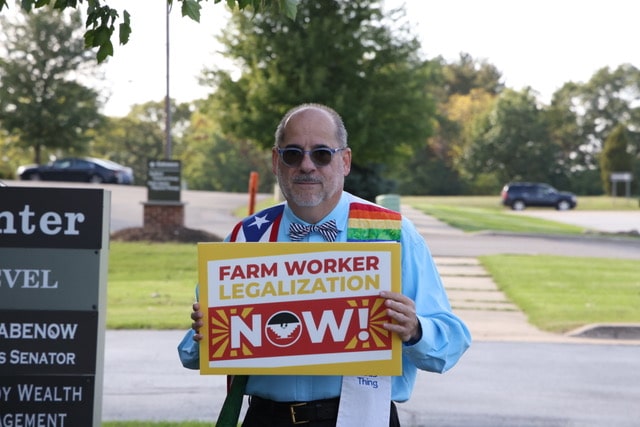 As speaker and one of the planners of the event, I reminded the broader community that my faith in the Still Speaking, Still Acting God, impels me and us to see and affirm the beauty of all of God's people.
The Rev. Rachael Bahr, pastor of Plymouth UCC, said, "I spent a challenging weekend with my father-in-law, hearing him denigrate immigrants and their children as being the wrong sort of people who come to this country and have it far too easy. At the same time, I continued to work alongside a beloved church member who has been working hard and trying to move her immigration status and citizenship further through the governmental systems, facing roadblock after roadblock.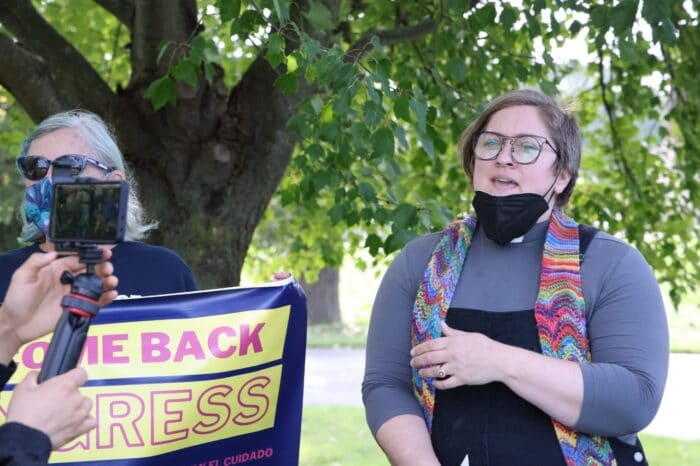 "She is a smart, creative, and hardworking person and we desperately need people like her here in Michigan and across our country," Bahr continued. "We would be poorer as a nation without her among us."
Our call, my call, is to welcome our global siblings and provide them the documented status that they desire. They are as American as were our great grandmothers and grandfathers.
The Rev. Justo Gonzalez II has collaborated with global siblings most of his 31 years of ordained ministry. He is a member of Plymouth UCC and the Grand West Association of the Michigan Conference.
---
Related News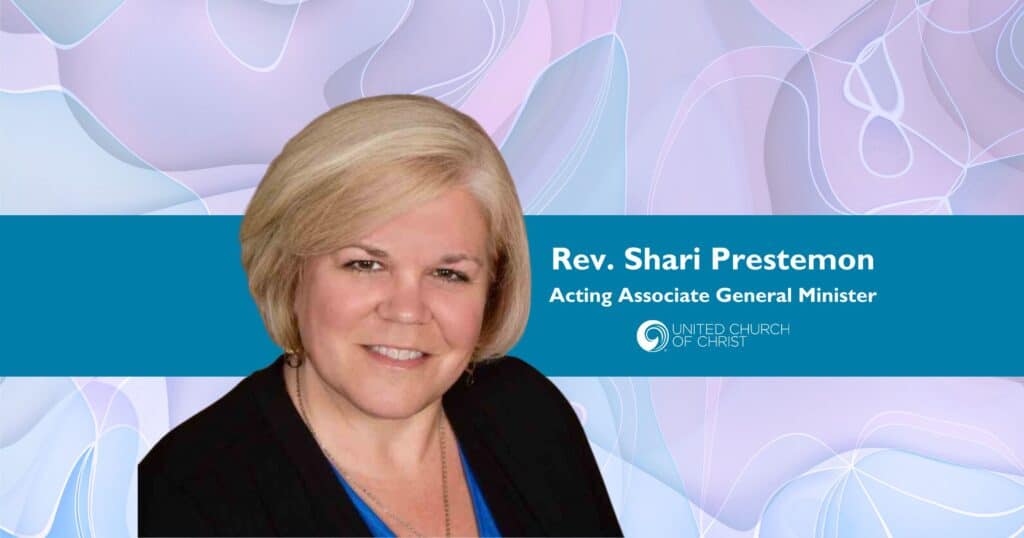 A new United Church of Christ national leader has been called. The UCC Board voted in a...
Read More