UCC Media Justice urges Senators to break FCC deadlock by confirming Sohn
The United Church of Christ Media Justice Ministry joined a coalition of nearly 250 organizations Oct. 14 in urging the U.S. Senate to break a deadlock on the Federal Communications Commission and confirm President Biden's nomination of Gigi Sohn.
The public interest attorney's appointment has languished in Congress for nearly a year.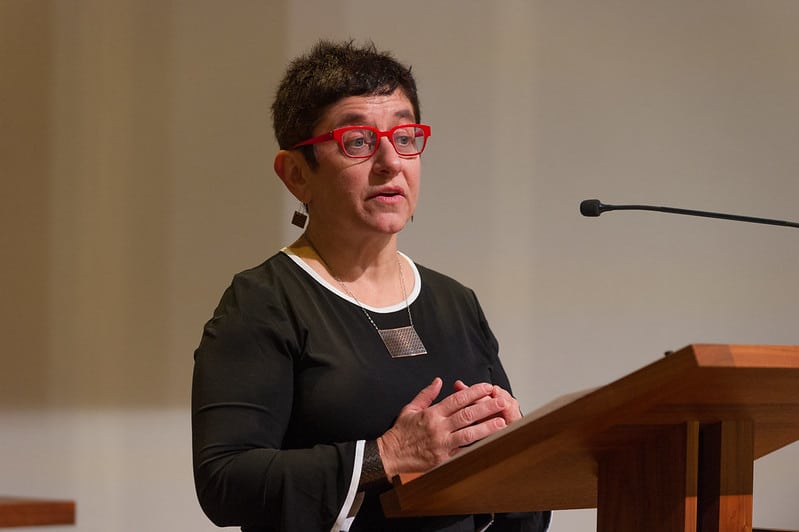 The FCC has operated without a full complement of commissioners for all of Biden's first term, the longest delay in recent memory for a first-term president. Mindful that Democrats could lose their Senate majority in the midterm elections, the coalition renewed its call for Sohn's confirmation.
In 2018, UCC Media Justice recognized Sohn with its annual Everett C. Parker Award for more than 30 years of work in support of the public interest in media policy, from her work on broadcasting accountability to access to affordable telecommunications services and net neutrality. The award honors the life of the Rev. Everett C. Parker, the founder of the UCC's Office of Communication Inc., now UCC Media Justice.
'Full commission' urged
Cheryl Leanza, Media Justice's public policy adviser, helped to organize signers to the current letter calling on Senate leaders to schedule a vote on Sohn.
The coalition said the FCC "needs a full commission as it begins to deliberate on upcoming critical decisions that will have profound impacts on the economy and the American people."
In accepting the Parker Award in 2018, Sohn said, "In these difficult times, when much of what we have worked for so hard and for so long is being dismantled, we should all strive to be like Everett. His was an uphill battle too, also during a dark time in our country's history. Nevertheless, he persisted as we will, too."
Sohn's opponents
Sohn co-founded Public Knowledge, a telecommunications advocacy group which she left to serve in a high-ranking post at the FCC during the Obama administration. A recent Washington Post story provided details of industry lobbying against Sohn's nomination. Sohn, who would become the FCC's first openly gay commissioner, has also been subjected to personal attacks because of her sexual orientation.
The coalition's letter said, "With the FCC having been tasked by Congress to ensure all Americans gain access to open, affordable, 21st-century-ready broadband service under the bipartisan infrastructure law, the agency will benefit from Ms. Sohn's involvement as it works to expand work and business opportunities to Americans in unserved and underserved areas."
It calls on the Senate to give due consideration to "this highly qualified individual, who has dedicated her career to ensuring consumers have access to communications services available to everybody, regardless of income, race, ethnicity, gender identity, sexual orientation, geography, or political viewpoint. Her life's work is the embodiment of the FCC's mission, and we simply cannot have a less-than-fully functioning FCC to persist any longer."
---
Sara Fitzgerald, a member of Rock Spring Congregational UCC in Arlington, Va., is on the Board of Directors of the OC Inc. and is a regular newsroom volunteer at the UCC's biennial General Synod.
---
Content on ucc.org is copyrighted by the National Setting of the United Church of Christ and may be only shared according to the guidelines outlined here.
---
Related News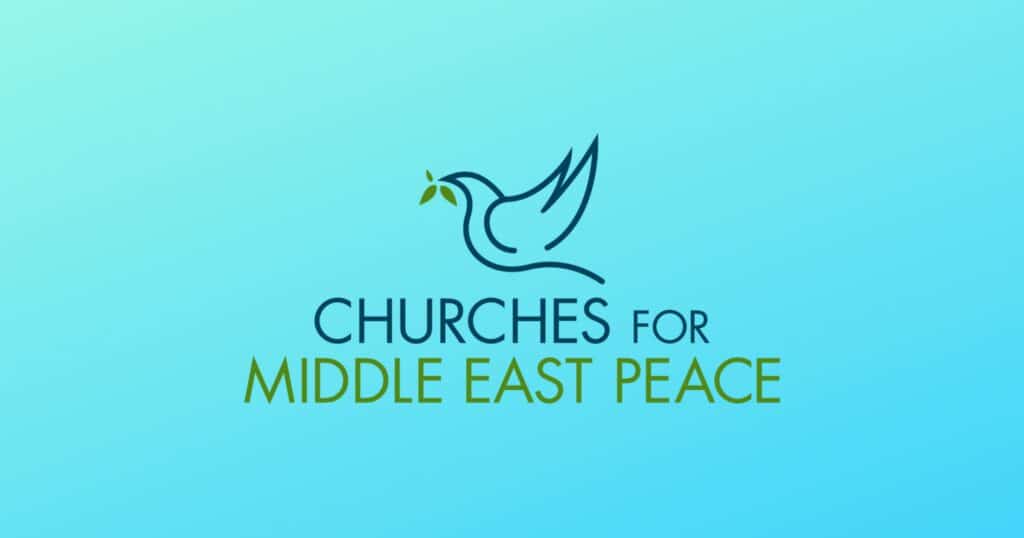 The following statement was issued Dec. 2 by Churches for Middle East Peace (CMEP), of which...
Read More