UCC media justice ministry to honor innovators at Oct. 19 Parker Lecture
The Office of Communication, Inc., issued this news release on Aug. 12.
An expert in the intersection between white nationalism and other domestic hate movements and a pioneer in the field of digital inclusion will be honored at the 39th Everett C. Parker Ethics in Telecommunications Lecture and Awards Ceremony on Tuesday, Oct. 19, at noon EST. The event, which will be held virtually again this year, is sponsored by the United Church of Christ's media justice ministry, the Office of Communication, Inc., also known as OC Inc.
This year's lecturer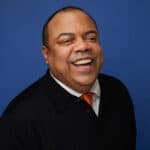 Eric K. Ward, executive director of the Western States Center, will present this year's Parker Lecture. Ward has a long history as an activist, philanthropist, community organizer and leader, with a special focus on developing innovative responses to white nationalism, antisemitism and structural inequality. During a time when the country is grappling with its response to racism and white supremacy, particularly online, Ward will bring to bear his compelling skills as a speaker to these critical issues. As a frequently sought-after voice on race issues, he has been quoted in The New Yorker, the New York Times, the Los Angeles Times, the Washington Post, ESPN, NPR, BBC, Rolling Stone and numerous other media outlets. In addition to his position at the Western States Center, he received the Peabody-Facebook Futures Media Award and is a Senior Fellow both at the Southern Poverty Law Center and at Race Forward. Ward also performs as Bulldog Shadow in a style of music that Outer Voices calls "a muscular, straightforward brand of Americana that benefits from a heavy dose of punk ethos."
Parker Award recipient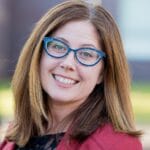 The 2021 Parker Award will be presented to Angela Siefer, executive director of the National Digital Inclusion Alliance. Siefer has played a pivotal role in the field now known as digital inclusion, largely due to her pioneering work. Since beginning her involvement with digital inclusion in 1997, she has contributed substantial work in the field, physically setting up computer labs in underserved areas and managing local digital inclusion programs. Siefer founded the NDIA in 2015, which aims to provide a united voice for initiatives that promote home and public broadband access and local technology training and support programs. NDIA has quickly become an essential player in ensuring all people have access to broadband across the country. During the COVID-19 pandemic Siefer and NDIA have expanded and been an irreplaceable source of information and inspiration as the nation struggled to bring all people online. In 2019, Siefer was named by Government Technology Magazine to its list of Top 25 Doers, Dreamers and Drivers.
McGannon Award recipient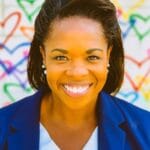 The 2021 Donald H. McGannon Award, which recognizes special contributions to advancing the role of women and persons of color in the media, will be presented to Francella Ochillo. Ochillo is executive director of Next Century Cities, a nonprofit organization that focuses on expanding high-speed broadband connectivity across the United States. Ochillo is an attorney and digital rights advocate. Her work highlights the many ways in which widespread broadband adoption can improve educational outcomes, economic mobility, the ability to age in place, and pathways for participating in our democracy. She is also an incoming Technology and Public Purpose Fellow at Harvard University, where her research underscores the relationship between inadequate technology access and poverty. Ochillo is receiving the McGannon award for her work demonstrating that centering digital equity and empowering communities that are underrepresented in policy making are central to achieving positive digital outcomes for all.
Tickets and additional information about the event are available through the OC Inc. website.
About OC Inc. and the Parker Lecture
OC Inc. is the media justice arm of the United Church of Christ. Founded in 1959, just two years after the formation of the UCC as a denomination, it was led by the Rev. Dr. Everett C. Parker in its earliest years. Parker was inspired by the work of Dr. Martin Luther King Jr. to reform television coverage of the civil rights movement in the South. OC Inc.'s advocacy in the 1960s resulted in the establishment of the right of all American citizens to participate in hearings before the Federal Communications Commission and the FCC being compelled to take away the broadcast license of the pro-segregationist television station WLBT-TV in Jackson, Miss., in 1969 for failing to serve the public interest.
The Parker Lecture was created in 1982 to recognize Parker's pioneering work as an advocate for the public's rights in broadcasting. The Parker Lecture is the only program of its kind in the United States that examines telecommunications in the digital age from an ethical perspective.
---
Related News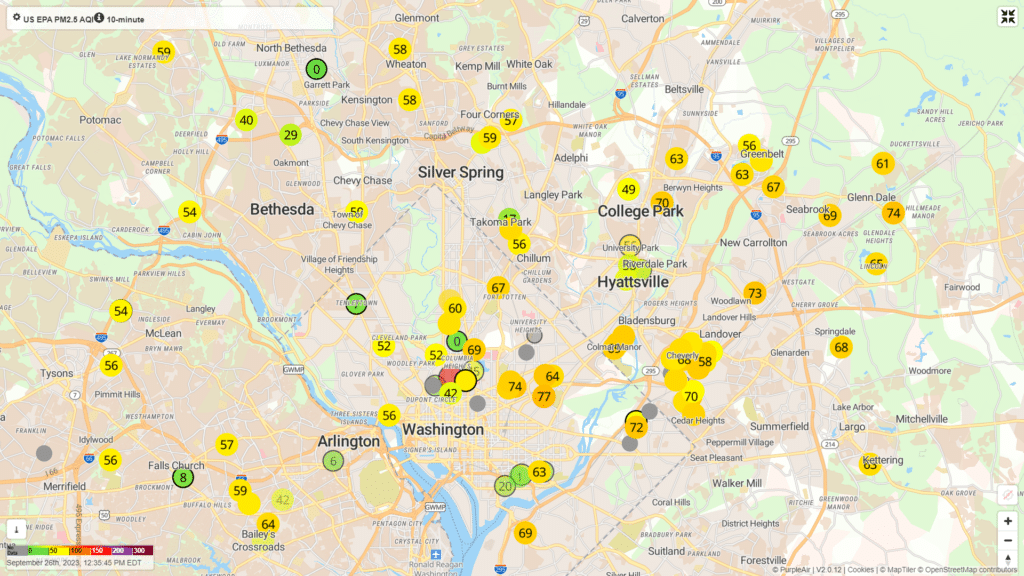 This summer, the United States experienced some of the worst days for wildfire pollution in...
Read More