UCC med debt buys now top $75 million
The United Church of Christ sent a present over the holidays to 2,950 families in Arkansas and Tennessee. People in those households have received letters, telling them their medical debt has been forgiven.
In the denomination's latest buy, 20 churches of the Missouri Mid-South Conference have abolished $3.9 million in medical debt for families in 43 counties in Arkansas and 58 counties in Tennessee. Contributions totaling $30,000 came from 19 Missouri congregations, one in Tennessee and a national UCC ministry, United Church Funds. The donors are listed here.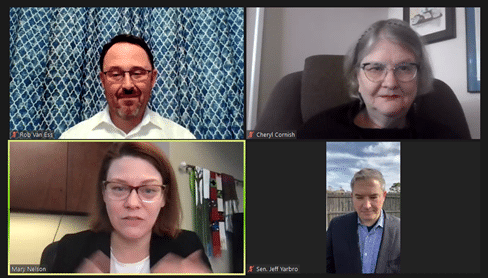 "This is the second time in three years that we have held a major campaign to address the issue of medical debt relief, and we exceeded our goal," said the Rev. Mary Nelson, transitional Conference minister, at a Jan. 10 news conference, which gathered clergy, a Tennessee senator and participating reporters via Zoom. Nelson noted that churches initially hoped to raise $20,000 in 2020, and while COVID paused the campaign, it did not quash it.
'Campaign for liberation'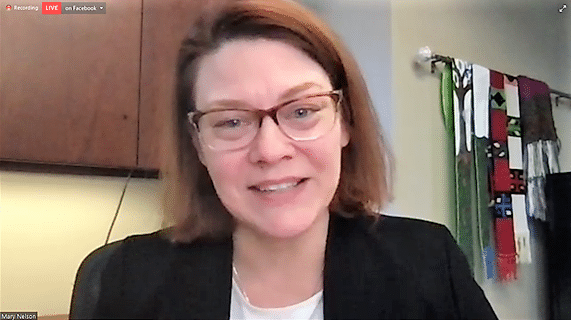 "This is a campaign for liberation," she said. "Medical debt is one of the significant factors contributing to ongoing poverty in this country. Liberating families from medical debt brings them out from under the weight of guilt and shame, but also from under the weight of a credit report that keeps them from accessing better housing, or from under the weight of the multiple jobs they are working to pay off their debt, or from under the weight of the trade-offs like choosing between paying off debt or feeding their families."
The Rev. Cheryl Cornish, senior pastor of First Congregational Church in Memphis, said her congregation was delighted to participate.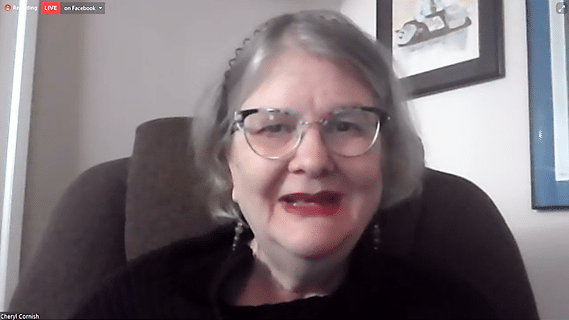 "A study done earlier this month estimates that 20 percent of Tennesseans — that's one in five people in our state — live under the weight of this kind of financial debt …
"To be able to provide medical debt relief is not only an act of joy, it's an act of justice," she said. "Members of First Congregational United Church of Christ in Memphis were happy to have been able to join with other UCC congregations in sharing the grace this debt forgiveness has brought nearly 3,000 families … in the name of Jesus who said 'your faith will make you well.'"
Personal testimony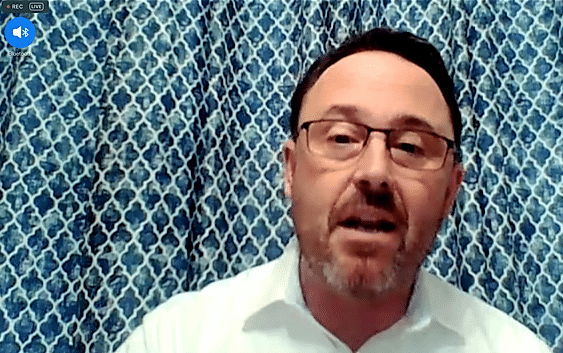 "When I was diagnosed with cancer I was afraid my inability to pay for treatment would cost me my life," said the Rev. Rob Van Ess, senior pastor of Holy Trinity Community Church UCC in Memphis. "After I received my first medical bill for $97,000 I was afraid my inability to pay for the treatment I needed would ruin my life.
"Medical debt relief and ultimately health care for all is an act of mercy and a basic human right," he said. "We shouldn't have to choose between our medical debt and our groceries."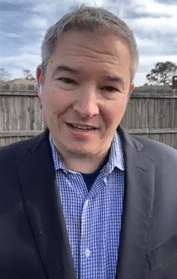 Tennessee Sen. Jeff Yarbro of Nashville thanked UCC churches for "this act of kindness and charity that should not have had to be done in the first place." A proponent of health care reform, Yarbro said he wanted to celebrate the difference that this faith community is making. "This is a perfect example of recognizing that the people who are often overlooked, and slip through the cracks, are our neighbor.
"No family should have to choose between going to the doctor or putting food on the table. No family should weigh the consequences of staying in their home or seeking medical treatment. This is a choice that politicians have made for them. … We collectively have made a policy decision to put families in this impossible decision and we don't need to do it anymore. We need to recognize there's another way … to free people from this impossible choice and the predatory consequences that come from it."
Policy changes needed
The Rev. Sekinah Hamlin, UCC minister for economic justice, said that's why the denomination is also working to change the system. "Simply put … we know health care is a human right, and no one should be penalized because they are too poor to be well."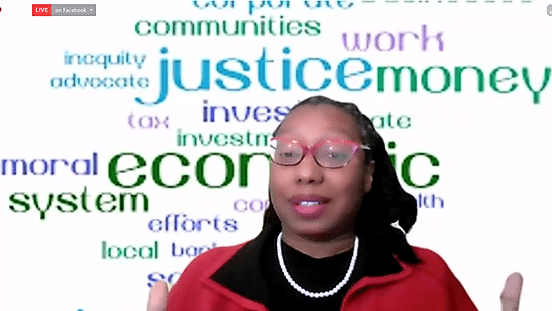 Hamlin said the UCC continues to advocate for Medicaid expansion, calls on the Consumer Financial Protection Bureau to protect people from abusive debt collection practices and supports the passage of the Veterans and Consumer Fair Credit Act.
"We are committed to a just world for all and an economy rooted in debt jubilee," she said. "This means we stand on the biblical principal of jubilee where families are not strapped with oppressive, unending, prolonged debt in a cycle that continues and continues. A bedrock biblical principal found in Leviticus 25."
History of UCC debt-relief
This buy marks the ninth time in which the UCC has teamed up with the New York-based nonprofit RIP Medical Debt to abolish medical debt for pennies on the dollar, changing the lives of tens of thousands of people. The denomination has become the organization's largest faith-based donor in a initiative that began after the 2019 General Synod.
In each case, buys met specific criteria: qualifying debtors were those earning less than two times the federal poverty level; in financial hardship, with out-of-pocket expenses that are 5 percent or more of their annual income; or facing insolvency, with debts greater than assets.
UCC churches in Chicago kicked off the initiative in September 2019, in collaboration with the denomination's national ministries. That first buy abolished $5.3 million in debt for 5,888 families on the city's South Side.
The collaborative efforts continued in 2020, when Missouri Mid-South churches in the St. Louis area teamed up with the Deaconess Foundation, abolishing $12.9 million; nine churches in California's East Bay area followed, eliminating $7.4 million; 122 churches and individuals in the Southern New England Conference wiped out $26 million; and 20 churches in the Kansas-Oklahoma Conference forgave $5.2 million that year.
In April of 2021, eight UCC congregations in the Washington, D.C., area teamed up with the national setting and the Potomac Association of the Central Atlantic Conference to abolish more than $9 million in medical debt in Delaware, Maryland, New Jersey and West Virginia, changing the lives of more than 7,800 families.
In late June, the national setting sent $15,000, money from the First Congregational United Church of Christ, Lake Worth Fla., and from a Giving Tuesday 2019 campaign, to wipe out more than $1.3 million in medical debt for 815 families in Florida, Louisiana and Texas.
In late July, eleven churches of the Southwest Conference abolished $3.6 million in debt in eight Arizona counties, benefiting an additional 1,559 families.
$75 million since 2019
In a little more than two years, the United Church of Christ, collaboratively, has wiped out more than $75 million in medical debt — touching families in every region of the country in which it serves. The denomination still has a few buys pending as it brings the national initiative to an end. The total debt forgiven should top $100 million.
"The shame and the stigma attached to medical debt are real," Van Ess said. "The physical, emotional, and spiritual effects of carrying medical debt you are not able to pay are proven and significant."
---
Related News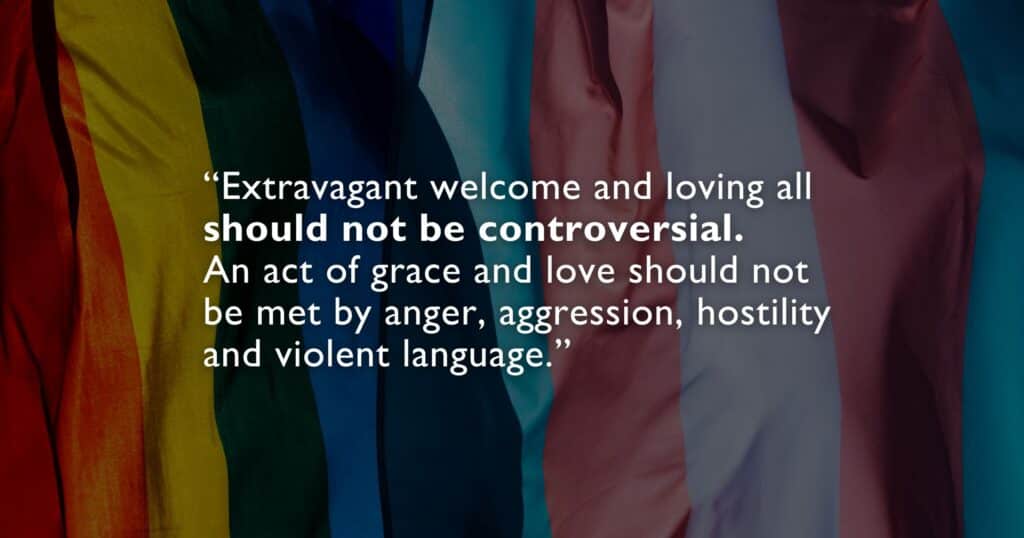 The United Church of Christ National Officers and the Conference Minister of the South Central...
Read More