UCC issues $100,000 appeal for Haiti after 7.2 earthquake, tropical storm
The United Church of Christ is issuing a call to action to help the people of Haiti. A massive 7.2 earthquake on Saturday has killed nearly 1,300 people. Search and rescue efforts are expected to be hampered by Tropical Depression Grace, which came ashore on Monday.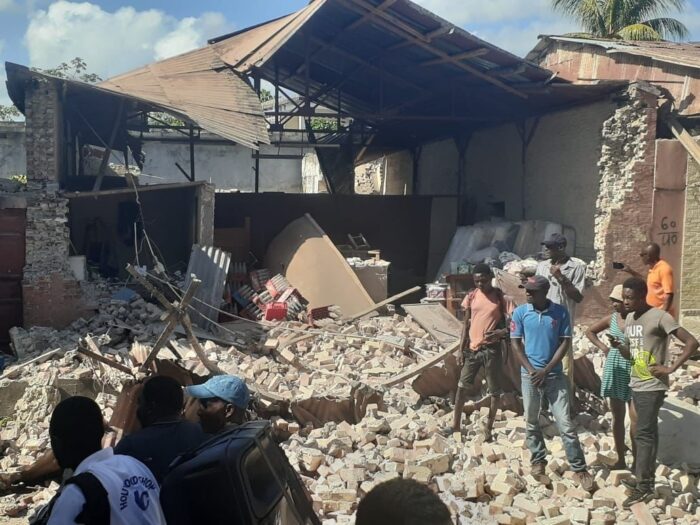 "The island of Haiti suffered major damages and loss of life from an earthquake this weekend," said the Rev. Karen Georgia Thompson, associate general minister, Wider Church Ministries and Operations. "We are issuing an appeal through the Global H.O.P.E. team to raise funds to assist in Haiti in any ways that we can, short-term, and also to assist with long-term recovery needs.
"We hold our partners and Haitian siblings in our thoughts and prayers through this time of suffering."
State of emergency
The storm threatens to bring heavy rains, flooding and landslides to Haiti, where thousands have been displaced from destroyed or damaged homes. Hospitals are overloaded, with at least 2,800 people injured in the quake.
These dual natural disasters struck just over a month after Haiti's president was shot to death at home, sending the country into political chaos.
Prime Minister Ariel Henry declared a one-month state of emergency in Haiti, rushing aid to areas where towns were destroyed and hospitals overwhelmed. "The most important thing is to recover as many survivors as possible under the rubble," Henry told CBS News. "We have learned that the local hospitals are overwhelmed with wounded, fractured people."
Haiti's Office of Civil Protection on Sunday said more than 7,000 homes were destroyed and nearly 5,000 damaged, along with hospitals, schools, offices and churches.
Immediate, long-term help
The UCC appeal hopes to raise $100,000 to assist the people of Haiti through this crisis.
"The purpose of the appeal is to support immediate relief efforts assisting survivors as well as to have resources for long-term rebuild opportunities," said Joshua Baird, team leader of Global H.O.P.E. "Support will be channeled in multiple ways, including through bilateral partners whose relationship is held by Global Ministries, as well as through Church World Service and the ACT Alliance."

Baird was in touch with the partner networks on Monday and said that the ACT Alliance reports that more than 60-percent of the people of Haiti have been impacted by the disaster. Both the ACT Alliance and Church World Service have spoken about "significant infrastructure challenges," with road closures due to civil unrest compounded by earthquake damage.
Water, first aid are priorities
Global Ministries' partners assessing the situation point to immediate needs for water, with the corruption of water tanks, and first aid, noting there are not enough hospital beds in existing, structurally safe facilities.
Haitians are coping with all of these challenges in the midst of a pandemic. Until mid-July, Haiti was the only country in the Americas without COVID-19 vaccines. While 500,000 doses have been donated by the U.S. government through COVAX, supplies are still limited.
U.S. President Joe Biden has authorized immediate disaster assistance to Haiti, naming USAID Administrator Samantha Power to oversee the U.S effort.
Pope Francis on Sunday offered prayers for people of Haiti and called for the solidarity of the international community "to help alleviate the consequences of the tragedy."
Make a donation below:
One can also mail a check made payable to the United Church of Christ, to 700 Prospect Ave., Cleveland, OH 44115. Please be sure to note "Haiti Appeal" on your check in the memo section, or in an attached letter.
---
Related News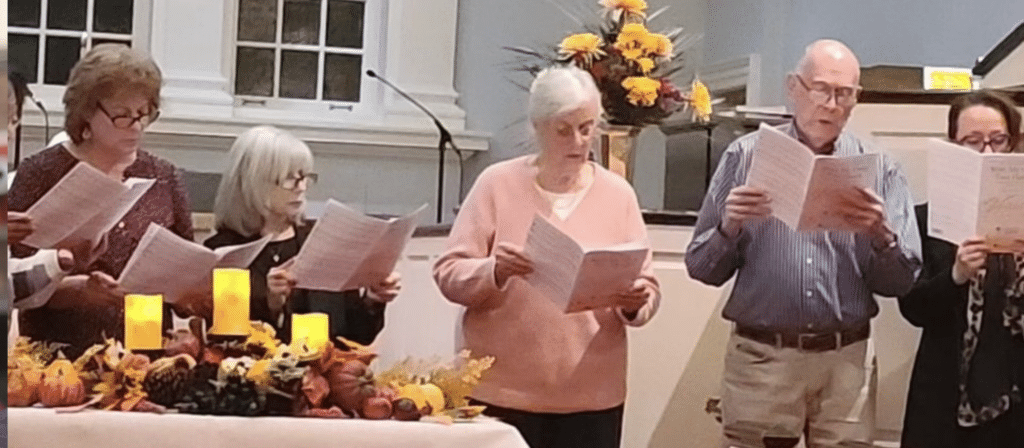 Many United Church of Christ congregations across the country participated in interfaith...
Read More