UCC financial ministries again join forces to present General Synod 34
When the United Church of Christ gathers as a national body in late June, the UCC financial ministries will again play a large part in making it possible.
The five ministries — Church Building & Loan Fund, Cornerstone Fund, Insurance Board, the Pension Boards and United Church Funds — have once more combined to provide a $75,000 gift for General Synod.
"United Church Funds is honored to be a presenting sponsor of General Synod, along with our partner financial ministries of the United Church of Christ," said the Rev. Charles Buck, UCF president and CEO. "All the UCC financial ministries have a long history of providing resources and services to help protect and grow churches, and UCF is grateful for the many UCC churches, conferences and organizations that have allowed us to help further their missions through financial stewardship of their investments and endowments."
'Churches helping churches'
As presenting sponsors, the collective generosity of the five organizations represents the largest single contribution for the national gathering, taking place at the Indiana Convention Center in Indianapolis.
"Collaborating with the other UCC financial ministries assists us in presenting a unified front in demonstrating the expansive capabilities available to ministry partners," said Insurance Board's president and CEO, Timothy Harris. said. "Churches helping churches continues to be a fundamental principle guiding Insurance Board."
---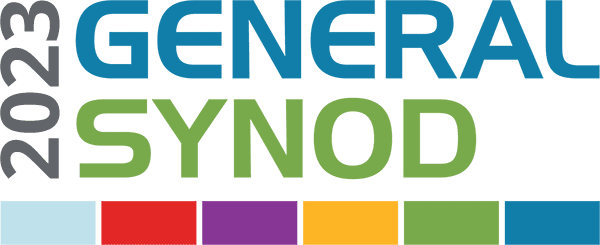 The United Church of Christ's 34th General Synod will be held June 30-July 4 in Indianapolis. For registration, programming, information and more, visit generalsynod.org.
---
Teamwork between the different ministries and settings of the UCC helps benefit the entire denomination — especially local churches.
"We are pleased to be a joint sponsor with the UCC financial ministries at General Synod 34," said Brian Bodager, president and CEO of the Pension Boards. "In partnership, we are better able to serve and coordinate our efforts in providing clear understanding, strong witness and joint advocacy for the economic justice each ministry embraces."
A special occasion
This year's Synod, the first in-person since 2019, marks a special occasion for one of the ministries in particular.
"In this our 170th-anniversary year, the United Church of Christ Church Building & Loan Fund is proud to be a sponsor of the 34th General Synod of the United Church of Christ," the fund's executive director, the Rev. Patrick Duggan, said. "CB&LF is a UCC financial ministry that transforms communities by helping churches plan, raise, finance and build mission-driven building projects. As we are blessed to gather once again, reflecting and representing the whole church, may CB&LF's longevity remind us of the centuries of progressive Christian witness that continues through the United Church of Christ."
Representatives of the financial ministries will be present during Synod, with exhibits, learning opportunities and more. Attendees will be able to discover the many different services, resources and programs that they each offer.
"Cornerstone Fund is proud to link arms with the other financial ministries to fully serve all the financial needs of congregations and other faith-based organizations," Cornerstone President and CEO Maria Coyne said. "Together we are stronger!"
Other sponsors
Synod's Silver-level ($5,000) sponsors include:
To learn more about sponsorships and other information about General Synod 34, visit the website here.
---
Content on ucc.org is copyrighted by the National Setting of the United Church of Christ and may be only shared according to the guidelines outlined here.
---
Related News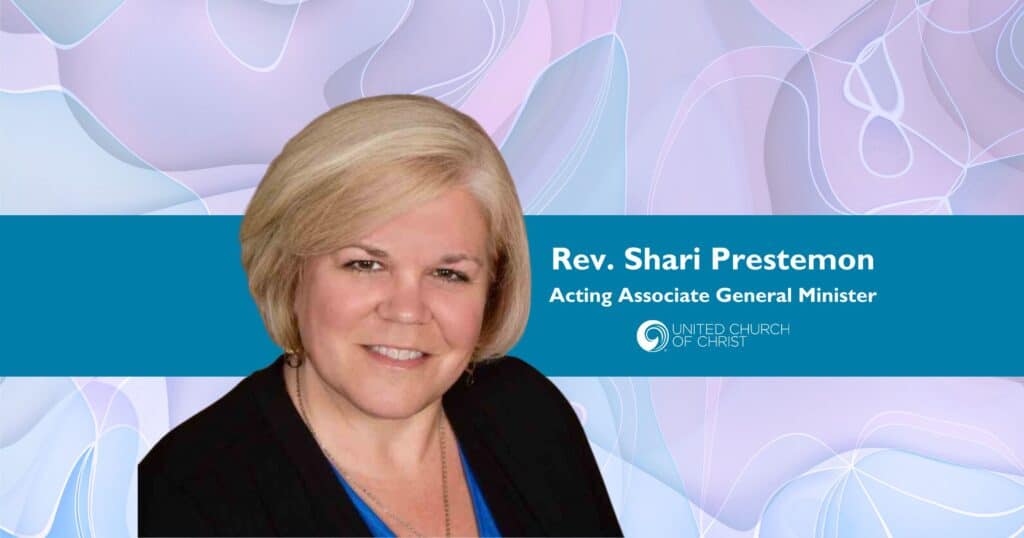 A new United Church of Christ national leader has been called. The UCC Board voted in a...
Read More