UCC D.C.-area churches say they will 'confront white supremacy and white supremacists'
A United Church of Christ association in the Washington, D.C., area has adopted a resolution that declares its communities and settings are "confronting white supremacy and white supremacists."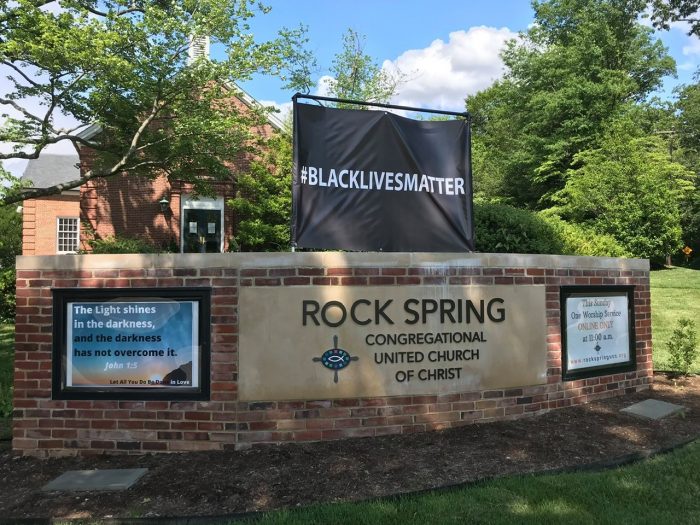 The Potomac Association of the Central Atlantic Conference UCC voted May 1 to adopt the resolution calling on "houses of worship, white UCC congregations, UCC congregations and institutions in general" to make that declaration.
The resolution was approved overwhelmingly by delegates to the association's spring meeting, which was held virtually. The emergency resolution was discussed at a virtual hearing two nights before the vote. The resolution was adopted after that language was substituted, replacing language that would have called on churches to declare themselves to be a "White Supremacist Free Zone."
Whites called to do more
The resolution, brought forward by the Rev. Graylan Scott Hagler, senior minister of Plymouth Congregational UCC in Washington, and the Rev. Kenneth King, pastor of New Hope Baptist UCC there, read: "'Black Lives Matter' has become a mantra attempting to stir awake the white community and invite non-Black allies to stand in solidarity with the struggles of Blackness, but in spite of the declaration that 'Black Lives Matter,' the atrocities of white idolatry, racial profiling, and extra-judicial killings continue. Black Lives Matter banners have been ripped down and vandalized at white houses of worship, and white idolatrous groups have attacked Black houses of worship for bearing the banners and these acts makes it apparent that to declare 'Black Lives Matter' is not enough!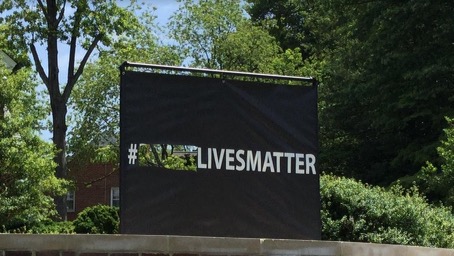 "While we genuinely appreciate expressions of solidarity and witness, whites in all their liberal and progressive ideology and theology have not effectively challenged the infrastructure or comfort of white idolatry. It is important that if white idolatry is to be challenged, given that it is a white problem, whites must put some skin in the game and take on a different kind of commitment and posture."
The resolution called on congregations in predominately white areas to communicate the message through banners and other forms of communications.
Latest in series of actions
CAC Associate Conference Minister Marvin Silver said the resolution was "part of a series of actions, both intentional and spirit-led, that the Potomac Association (and the Justice and Witness Action Network) have taken since 2015 to address systemic racism and white supremacy within the church and the world."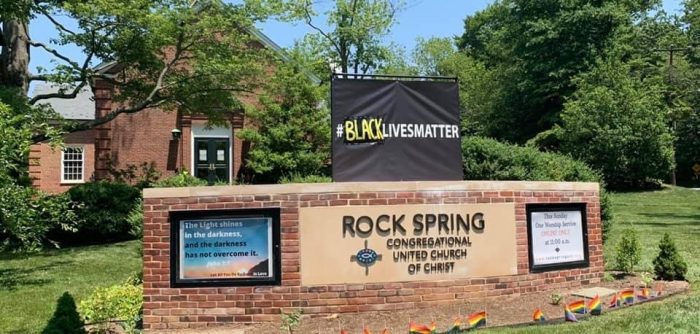 Silver noted that the association's work on racial justice concerns has picked up significantly in recent months. Before the last U.S. general election, he said, some clergy had wanted to urge the association's churches, which serve the Washington, D.C., metropolitan area, to take a stronger position. Silver said the resolution came "from that place" and "from what we experienced on Jan. 6 [when the Capitol was attacked], and the perspective that local churches of European descent need to do more on this issue."
After the resolution was adopted, the association approved a motion directing its Advocates for Racial Justice committee to convene a group of interested clergy and lay leaders to develop a plan for implementing the resolution. During the debate, it was noted that the association speaks to its member churches, but cannot require them to take a particular action.
Friendly amendment
The Rev. Kathy Dwyer, senior pastor of Rock Spring Congregational UCC in Arlington, Va., suggested modifying the resolution's original language to remove the reference to "white supremacist free zone." Dwyer said she supported the resolution, but said that language "felt hypocritical" and that churches would not be able to clarify what such a banner meant. The resolution's proponents accepted the language as a friendly amendment.
"The Potomac Association approached this resolution thoughtfully, passionately and faithfully," the Rev. Freeman Palmer, conference minister for the Central Atlantic Conference, said after the vote.  "Viewpoints were aired with care and respect, and the delegates worked for common ground and boldly proclaimed their witness for justice. The discussion and the vote were both a glimpse of beloved community and a movement of God through the Holy Spirit."
Hagler also noted, "It's important that we have space in which we can put our stuff out there, . . . and that we can create a space where we can work with one another. . . ."
Sara Fitzgerald is a member of Rock Spring Congregational UCC.
---
Related News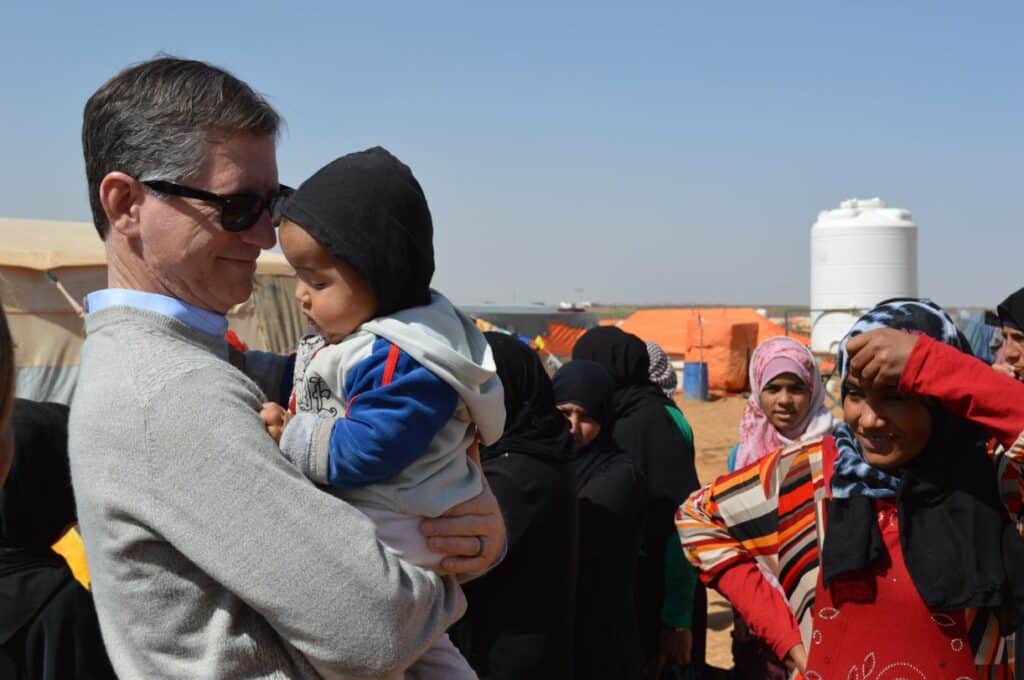 General Minister and President-elect John Dorhauer celebrates his new call with his wife Mimi...
Read More