UCC Conference minister supports the Equality Act before Senate committee
Protecting the dignity and worth of every person in America is the aim of the Equality Act.
The comprehensive bill, passed by the House of Representatives on Feb. 25, adds to the framework of the Civil Rights Act, banning discrimination based on sexual orientation and gender identity. It offers protections in employment, education, housing and public spaces, like libraries, theaters, restaurants, hotels and retail stores.
March 17, the Senate held its first hearing for H.R. 5, the first civil rights act in more than a decade that would protect LGBTQ Americans. A United Church of Christ leader was one of several witnesses who testified before the Senate Judiciary Committee in support of the Equality Act.
Edith Guffey, Conference minister of the Kansas-Oklahoma Conference of the UCC and a PFLAG Board member, talked about her son Bryan, who came out at 14, first as gay and later as transgender. "As an extrovert, Bryan wanted to be fully out to everyone. At the time, my husband and I said no; not because we were ashamed," she said, "but because we were afraid."
'Same rights and protections'
Without the Equality Act, Guffey said, Bryan can be discriminated against because of who they are. "As a child, Bryan had to live a conflictual reality. Loved and accepted at home and at church, but not fully affirmed or protected in other places.
"I want Bryan to have the same rights and protections as my other child, Michael," she said. "Michael can live wherever he pleases, but Bryan makes those choices based on where they feel safe and local law protects them."
Currently 29 states do not have laws that explicitly prohibit discrimination against LGBTQ people. In the 21 states that do, all of those laws offer some religious exemptions. The anti-discrimination measures in the Equality Act would broaden "public accommodations," overriding the Religious Freedom Restoration Act, which says that the federal government must show it has a compelling interest before curbing religious rights.
Guffey said the Equality Act would be an important step forward for the country.
"The law needs to treat all of our children, all God's children with dignity and respect," she said. "I understand we all come at this question from different places. Every single one of us would go to the mat for our children; none of us wants them to be turned away or discriminated against for any reason. Without the Equality Act, the law does not fully protect me as an African American woman, and it does not protect my trans non-binary child."
Role of religion
Guffey also spoke out against using religious freedom as a defense for discrimination.
"I know how religion and faith were used to justify slavery. But that was wrong and most religious communities today admit that. I think we can learn from that history. No one should be denied rights and services because of who they are or who they love.
"Many denominations — like my denomination, the United Church of Christ – already welcome LGBTQ people fully as gifted, cherished people of God," she said, noting that faith is always very personal. "What I believe matters. It matters I believe that God is love; it matters that I believe in the biblical verse, 'Do under others as you would have them do unto you.'
"But what really matters for Bryan, and for me as a woman, is the law. The Equality Act is a way to make that tenet of my faith the law of the land. For me, it really is that simple."
Corporate and business support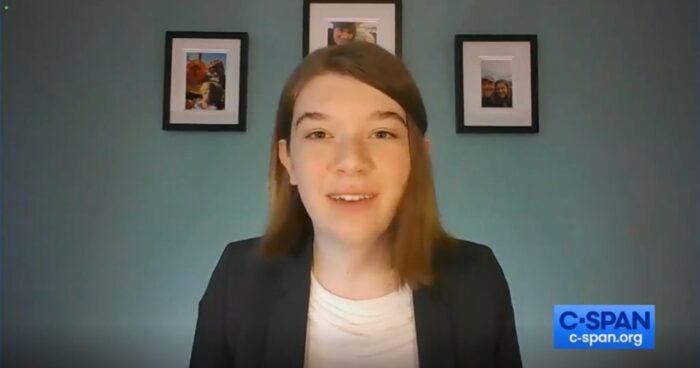 Stella Keating, a 16-year-old student from Tacoma, Wash., shared her experience. As a transgender high school sophomore, she's traveled the country as founder of the "Gender Cool" project. She said she found a lot of support for the Equality Act. "I am so humbled about how the biggest companies on the planet are listening. They want to attract the best talent."
Some 388 companies, like Nike, Target, Kellogg, Hershey and 3M, have come out in support of the Equality Act, along with the U.S. Chamber of Commerce.
Keating said she has great plans for her future. She told the committee she wants to be a civil rights attorney, and eventually, president. But since more than half the states in the country don't have laws that protect her, that may limit where she is able to go to college. "This is the United States of America. Each person should be able to be excited about their future.
"I represent America's future," she said. The Equality Act will have "a significant positive impact on kids like me and for the future of our country."
'No one should be denied'
Alphonso David, president of the Human Rights Campaign, said he was speaking for more than 2 million members of HRC, as black gay man, a public servant and person of faith. He talked about how, as a Black teen in Baltimore, "my life was considered less important because of the color of my skin," he said. "Living my truth would cost me greatly … Discrimination is alive and well in this country and we need to address it."
David said two-thirds of LGBTQ people report discrimination. In the case of Black trans women, who live daily with the threat of violence, he said discrimination is "pervasive with devastating consequences." He noted that 44 transgender women were killed in the U.S. last year, more than any other year in recorded history.
"You have the power to deliver the change our communities need," he said. "Make Equality Act the law of the land … No one should be denied the right to participate in society because of who they are."
David cited studies that show two-thirds of Americans and a majority of adults in all 50 states support the protections of the Equality Act. Quoting the late Rep. John Lewis, David said, "We need the Equality Act to set all of our people free. We are veterans, nurses, teachers … your neighbors. All we are asking for is the same protections under law that should be guaranteed to every person in this nation."
Opposing voices
Other witnesses opposed the Equality Act, questioning its impact on religious freedom and on women and women's sports.
"One of the problems of the Equality Act is that biological sex doesn't matter and people who hold that in good faith are going to suffer the consequences," said Mary Rice Hasson, a fellow in Catholic studies at the Ethics and Public Policy Center in Washington, D.C. "Why would we would want to make it more difficult to religious organizations to serve the marginalized?"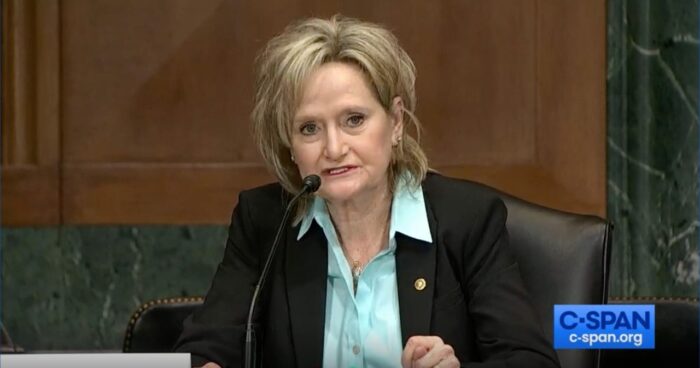 Sen. Cindy Hyde-Smith of Mississippi said the law is misnamed. By substituting the term "gender identity" for the word "sex," Hyde-Smith said, the Equality Act undermines women by eliminating private spaces for biological women. She also asserted that it threatens the progress of the anti-discrimination law known as Title IX, and women's sports, by allowing male-bodied athletes to compete.
'A more inclusive America'
But the Judiciary Committee chairperson, Sen. Dick Durbin of Illinois, said many of the states with laws that protect LGBTQ people haven't seen those problems materialize.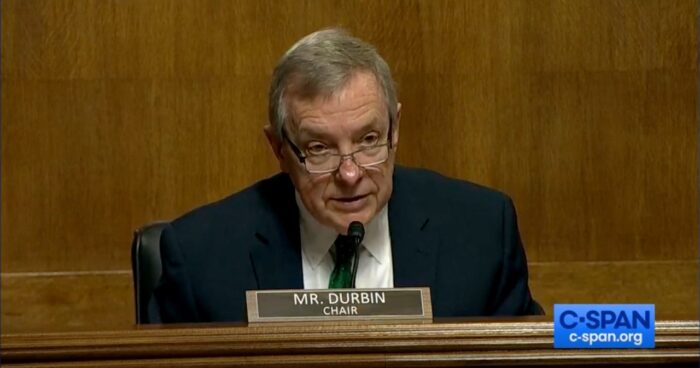 "Instead of discriminating and marginalizing, we should be working toward a more inclusive America," Durbin said. "That is what the Equality Act would accomplish. The House passed it by a strong bipartisan vote. Now it's in our hands. We need to keep fighting for a better tomorrow. We need to pass the Equality Act to ensure all will be right."
As Guffey said before her testimony, "It's exciting to have the opportunity to have the UCC voice in this space where too often all we hear are the voices of faith communities that are less affirming of all people than many of our UCC congregations and members are."'
---
Related News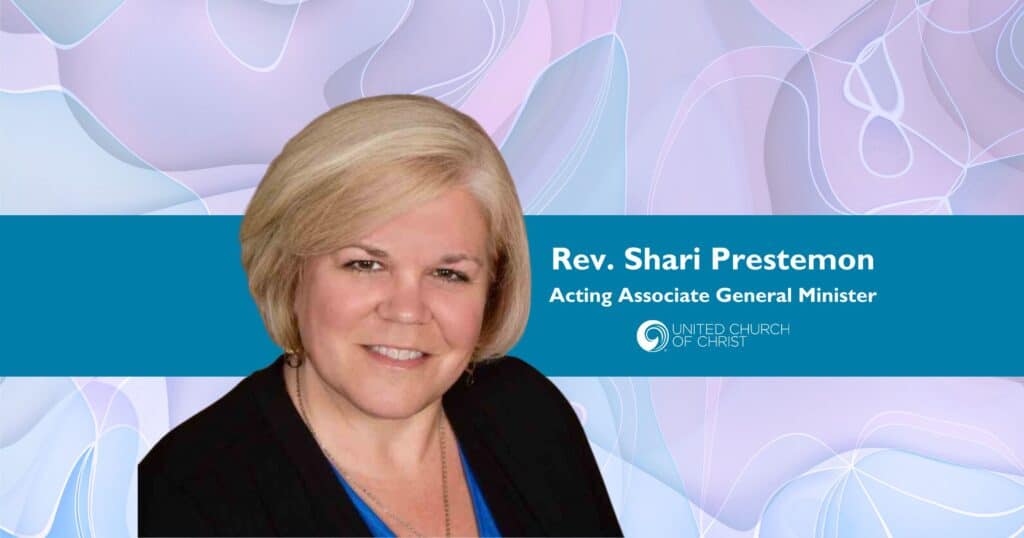 A new United Church of Christ national leader has been called. The UCC Board voted in a...
Read More