UCC climate win with FedEx is part of a record year of raising religious voices to corporations
Like other religious bodies, many congregations and ministries of the United Church of Christ have money to invest. When they do so, they enter the corporate world as shareholders. This gives them a voice — if they choose to use it — in how corporations behave in the world.
In 2022, religious shareholders used that voice in record-setting numbers. A year-end report from the Interfaith Center on Corporate Responsibility noted a steep increase in shareholder resolutions brought by religious groups: "Filings by our members rose to 504, the highest number ever recorded, and up sharply from 307 in 2021."
More than 70 religious bodies and coalitions are ICCR members. Another 120 religious and secular organizations are ICCR associate members or affiliates. The report is titled, "Catalyzing Corporate Change in 2022."
Two UCC members of ICCR — United Church Funds and The Pension Boards — recently won a victory with the shipping giant FedEx on climate-related matters. It's an example of the power churches can wield when they engage corporations.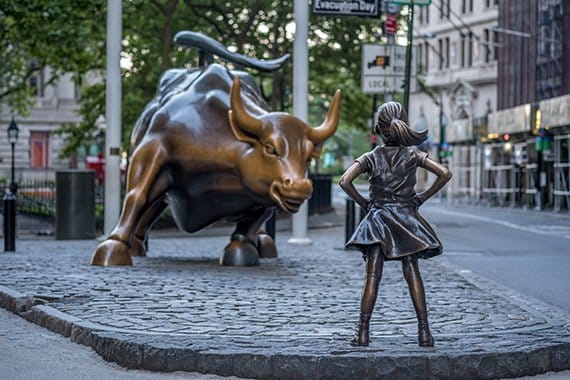 Fighting 'greenwashing'
The two UCC-related agencies took action with FedEx last spring, proposing that shareholders vote on a matter of corporate transparency. They wanted the company to do more to disclose its climate lobbying activities – including its memberships in trade associations with certain climate policies.
They noted that FedEx had set a goal to become carbon-neutral by 2040. They also said FedEx was involved in groups whose policies and lobbying activities were at odds with that and other goals which had emerged from a 2015 United Nations climate conference in Paris.
United Church Funds and Pension Boards filed that proposed shareholder resolution last spring. Then came what they described as "a productive dialogue with FedEx regarding these issues." As a result, by summer's end the church bodies had agreed to withdraw their resolution in exchange for certain reporting commitments by FedEx.
"This is a significant win for FedEx's shareholders and for everyone devoted to achieving the goals of the Paris Agreement," said Matthew Illian, UCF's director of responsible investing. "Too often these days, big companies like FedEx publicly purport to be environmentally conscious while engaging behind the scenes in lobbying activities that work against reversing climate change – the so-called 'greenwashing' effect. Shareholders have a right to know about those activities so they can evaluate their investments in those companies."
"FedEx announced in 2021 that it was investing more than $2 billion so that it could be carbon-neutral by 2040," said Richard Walters, director of corporate social responsibility for PBUCC. "While we applaud that goal, FedEx continues to serve on the Board of Directors of the U.S. Chamber of Commerce, which actively lobbies on behalf of the fossil fuel industry and against efforts to combat climate change. Shareholders should be made aware of how the company intends to manage these competing interests."
Other issues, too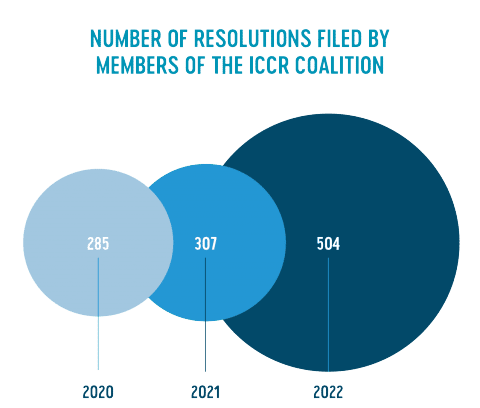 Climate is not the only issue that the UCC bodies worked on with corporations this year.
"We are in the process of filing shareholder resolutions from now to the end of the year," Illian said. One, he said, is with a company that "produces tech used by surveillance states — for example, China in the Uyghur region. The focus is on respecting human rights and international standards.
"We typically file six to eight resolutions and withdraw about half of them for some kind of negotiated settlement, like the one with FedEx."
Resolutions that do reach corporate annual meetings are usually voted on in the late spring, he said.
Workers' rights, diversity, inclusion
"We do a significant amount of other work that does not go to a shareholder vote but is often focused on long-term engagements where there is no clear win in any given year," Illian said.
He said recent examples include work with:
The retailer Dollar General. Illian and others, including representatives of ICCR, appeared at the company's annual meeting in May 2022, described here. Worker safety, welfare and pay were at issue. UCF and others continue to press the company. "As a values-aligned investor, UCF believes that corporations have moral obligations to treat every employee with respect," Illian said in May. "We support the Dollar General workers who are speaking up for living wages and safe work conditions. It's not enough for Dollar General to simply say its people are its most valuable asset; it must act as if this is true."
The credit card and banking company American Express. In 2020, UCF and other partners asked AMEX for more data on the effectiveness of its diversity and inclusion efforts. A resolution to that effect won approval from 60 percent of shareholders at that year's annual meeting. AMEX then made progress, and UCF withdrew a similar resolution 2021.
Climate tops 2022 list
Overall, ICCR members brought a similar variety of social concerns to corporations' attention this year (see accompanying graphic).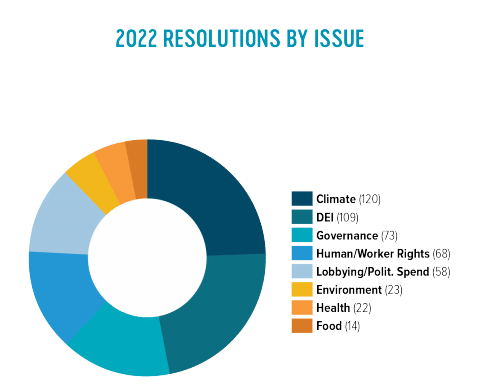 "Resolutions addressing the climate crisis and racial justice [and diversity, equity and inclusion] were the most numerous," the ICCR report noted. "… Climate-focused filings increased 75 percent versus a year ago, and racial justice/DEI proposals increased 70 percent."
"ICCR members have led the way for years engaging with corporations on critical impacts on people and planet, such as climate change, worker rights, and corporate lobbying and political spending," said ICCR CEO Josh Zinner. "We are now seeing more and more mainstream investor support for these issues as investors come to understand that these issues lead to long-term risks to investments, and to broader systemic risks to society.
"The increase in resolution filings by ICCR members reflects the energy of our movement as we mobilize this broader investor support and attempt to have positive impact on corporate practices in an increasingly challenging global environment."
'Our perspective can help'
The process of engagement includes more than just votes at corporate meetings, said ICCR Climate Change Program Director Christiana Cobourn Herman. It's really about values, and conversations about them.
Sometimes, she said, churches, corporations and other shareholders can move to common ground, fairly quickly, on such issues as climate breakdown. "Large investors completely understand that climate change is a risk to the rest of their portfolio," she said in a 2019 video.
"ICCR is an engagement shop," she said. "We engage companies because we are concerned about their impacts on communities and on ecosystems. We think that our perspective can help make them a better, more viable company."
Information on United Church Funds' "Values-Aligned Investing" approach is here. The Pension Boards' investment policies are described here.
---
Hans Holznagel is a former member of the UCC news team. He retired Dec. 1 after a career that included many roles in the UCC's national ministries, dating back to 1984.
---
Content on ucc.org is copyrighted by the National Setting of the United Church of Christ and may be only shared according to the guidelines outlined here.
---
Related News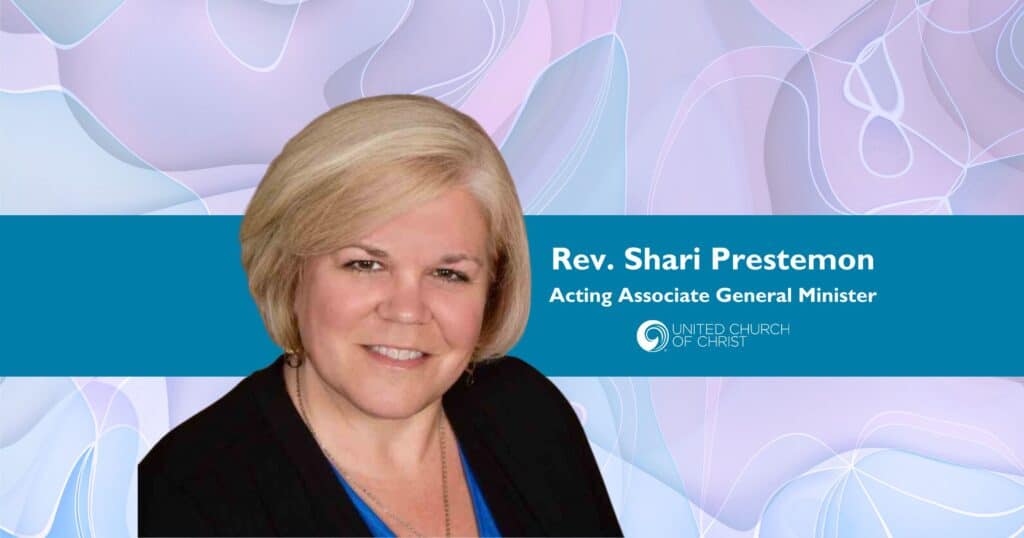 A new United Church of Christ national leader has been called. The UCC Board voted in a...
Read More