UCC churches share thanks with their communities through food, fellowship
Boxed meals for families in need. Worship with a diversity of faiths and traditions. Dinners served at church and delivered to homes.
These are some of the Thanksgiving practices that United Church of Christ congregations across the country engaged in this year. From the suburbs of Chicago to the southern Atlantic coast to the river banks of the Pacific Northwest, local UCC churches demonstrated the spirit of sharing that marks the Thanksgiving season.
Meal boxes for families in need
The members of St. Paul UCC in Barrington, Ill., have been increasing their support of food-insecure individuals and families in the western Chicago suburbs. Their efforts started long before the pandemic hit the area.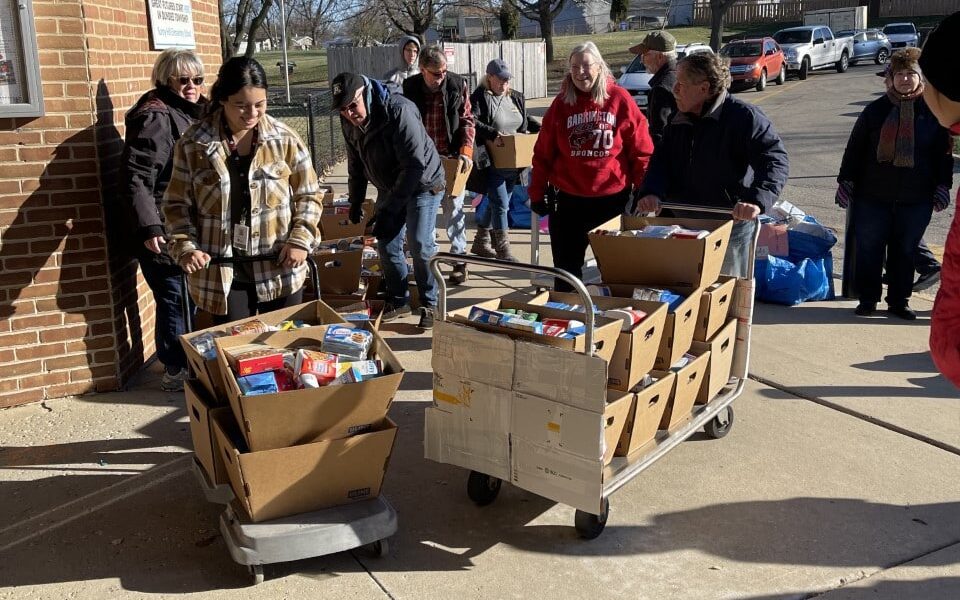 In 2009, they began creating Thanksgiving boxes. Each box contains items for a Thanksgiving meal, as well as other staples and a gift card for the purchase of a turkey. The congregation gives the boxes to low-income families at a local elementary school.
St. Paul's giving capacity has grown every year since the launch of the Thanksgiving boxes initiative. The congregation had collected 196 boxes in 2021. This year, the church delivered 223 boxes the Monday before Thanksgiving.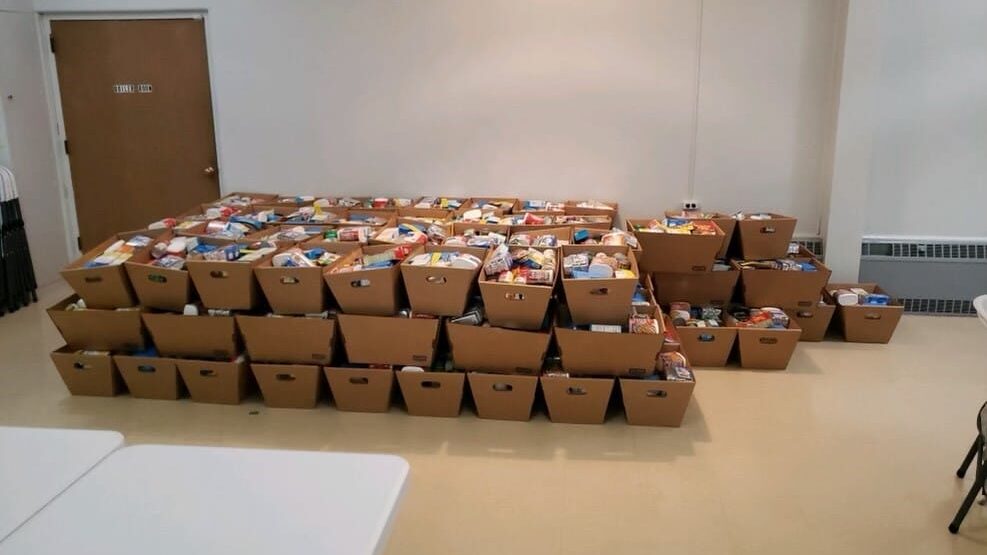 This is one of three programs St. Paul runs for food-insecure families, which allows the congregation to provide local assistance with grace and compassion.
Interfaith service of thanks
United Church of Christ Fort Lauderdale held its Interfaith Thanksgiving Service on Nov. 17. Clergy from all over south Florida were invited to participate, offering prayer, reflections and music. Participants included clergy and spiritual leaders from many different faiths and traditions. In addition, the service also included speakers in both English and Spanish.
The Thanksgiving service had been an annual event during the tenure of the Florida church's late pastor, the Rev. Patrick Rogers, who passed away earlier this summer.
"We are truly grateful for this evening," said the Rev. Emily Jazombek, the church's interim pastor, at the conclusion of the service. "I know that our church family is so blessed that all of you have chosen to come and not only participate but be in our beautiful church this evening. We know that Rev. Patrick is with us each and every day, and, believe me, he is looking down on us saying, 'Thank you for doing this.'"
UCC Fort Lauderdale's Interfaith Service embraces diversity and is committed to promoting an inclusive environment across all types of differences. It is a commitment to engaging in respectful dialogue, courageous conversations and bold action in service of a community becoming its best.
"The worship service was beautiful, and there was a keen sense of community," Jazombek said. "How thankful we are for community."
More than 400 "Plates of Love"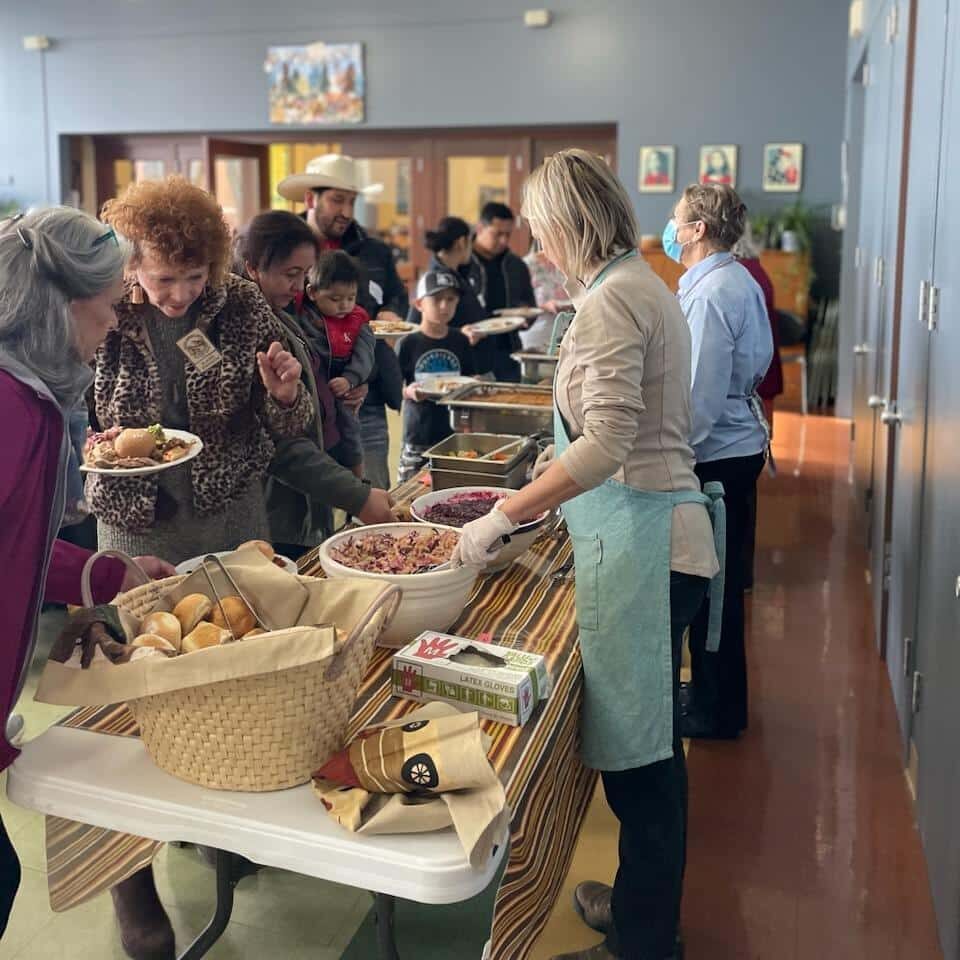 Riverside Community Church in Hood River, Ore., shared 400-plus meals during its free "Plate of Love" community dinner on Thanksgiving Day. Volunteers delivered more than 300 meals to 80 families, while another 100 meals were served to guests in the church's Riverview Room.
Local businesses, churches and the local hospital contributed food and money to the project, which took a planning team more than two months to carry out.
The congregation's Thanksgiving dinner tradition started in 2015 after the development of a full-service commercial kitchen in the church's education and hospitality wing. Community members were invited to come in to have a holiday meal.
But when the pandemic hit, the congregation had to switch things up, and has delivered dinners through a "Family to Family" project the last two years. Riverside families were matched with local ones that needed a Thanksgiving dinner. The church families then prepared extra food in their home kitchens and delivered the dinners.
This year, the congregation was able to prepare the meals and serve families inside the church, and also deliver dinners to others in their own homes.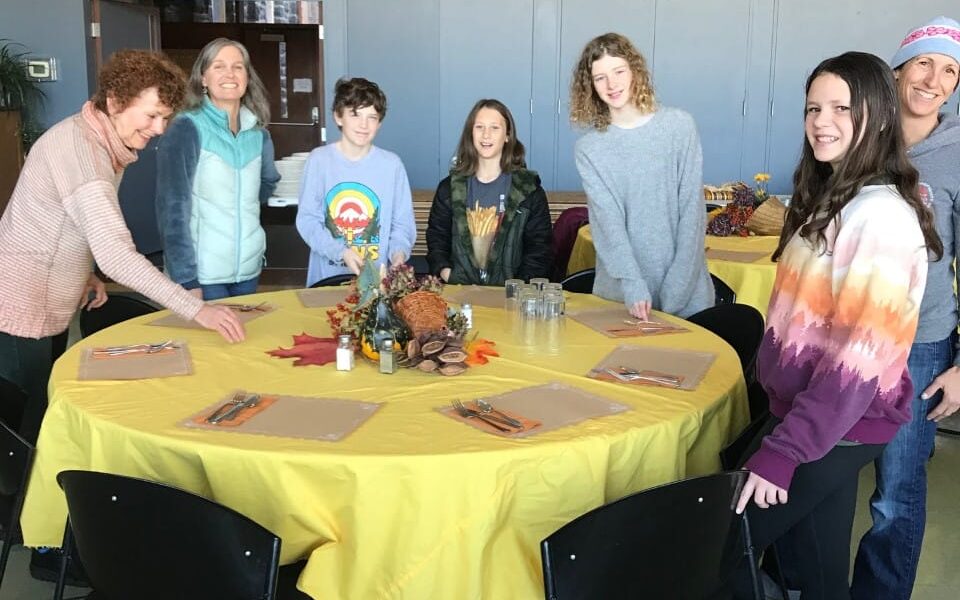 "This was our first post-pandemic year offering the community-wide dinner," said Riverside's pastor, the Rev. Vicky Stifter. "We learned from our Family to Family project that many folks would rather receive the dinner in their homes than come down to the church, so we did both."
---
Content on ucc.org is copyrighted by the National Setting of the United Church of Christ and may be only shared according to the guidelines outlined here.
---
Related News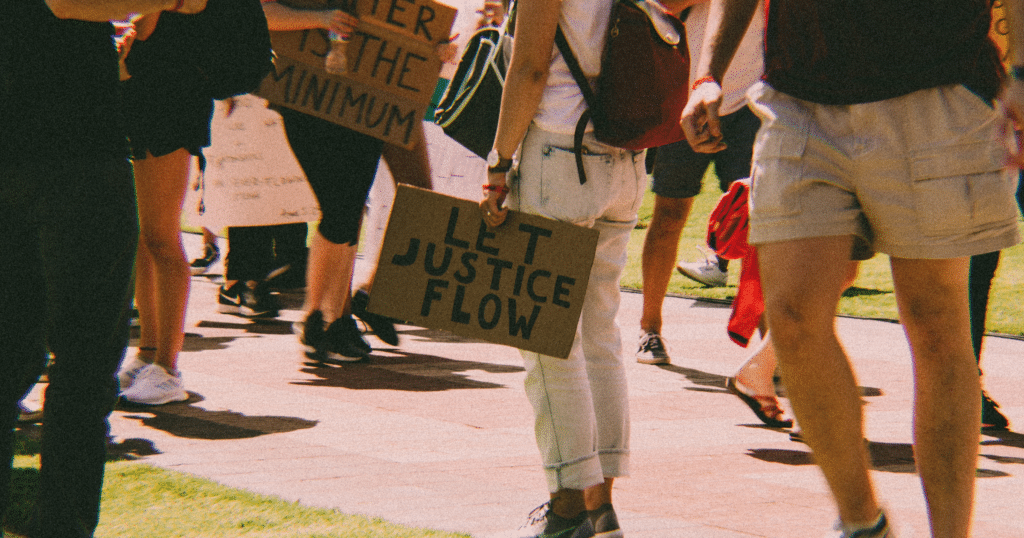 United Church of Christ leaders, in a letter to Georgia law enforcement, are condemning the...
Read More