UCC 'answer guy': Farewell. Embrace the sacred. Take heart!
I don't regret the goofy costumes. But it does surprise me when people still remember them.
Some people tell me they're still orienting newcomers to our churches by showing that 2007 United Church of Christ video, in which I appear in various outfits as "the UCC answer guy." Titled "UCC @ 50," it marked the first half-century of our denomination. It highlighted our history and the kind of church we are.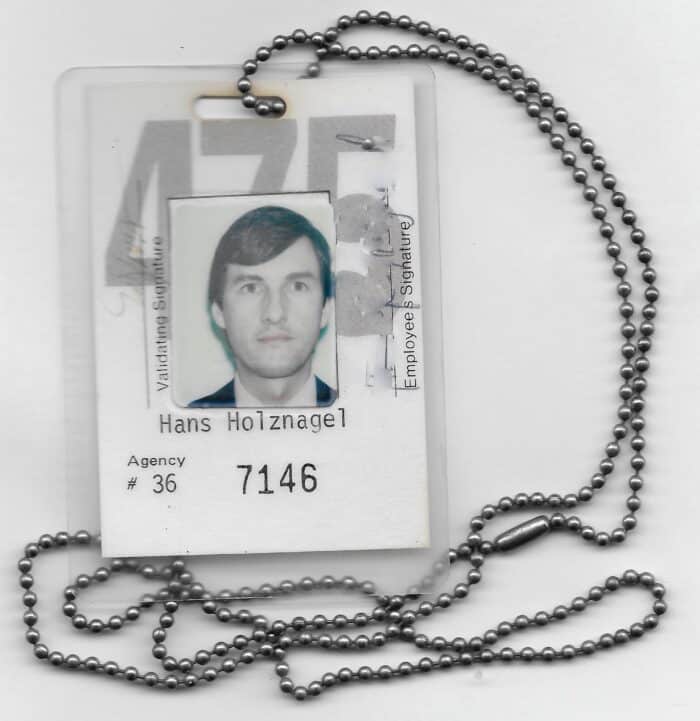 And now it's time to say farewell as I reach retirement. My roles since 1984 and the people who've supported me are all too numerous to mention here. I've been reaching out to those colleagues to thank them.
But to them — and to all of you, UCC friends and siblings — let me leave this message: Take heart!
Amistad emotions
Here's a story. I got teary the other day while telling it, though I had told it scores of times before. The tears came as I toured a new colleague, Kayla Berkey, around the new offices of our national ministries in Cleveland. She's taking over the work I've been doing recently on the UCC news team.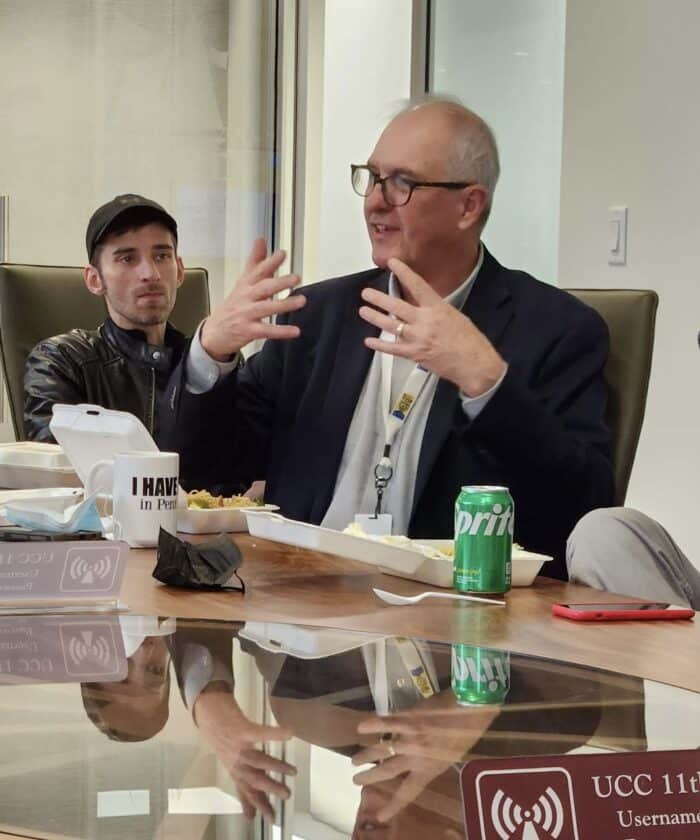 I was telling Kayla the story of the 1839 freedom fight for which the new Amistad Conference Room is named. I told how our UCC ancestors befriended Africans who had rebelled against human trafficking aboard the schooner La Amistad. In Connecticut and beyond, Black and white Congregationalists supported the Amistad captives in their legal fight – all the way to the U.S. Supreme Court – to confirm their freedom.
To be sure, the tears came partly from nostalgia. For a few years, one of my jobs was to tell that story, amid the beauty of the Amistad Chapel, to people visiting our Church House (now closed) at 700 Prospect Avenue. There's a lot of emotion in that.
Mainly, though, the tears came from what the Amistad story represents. It's ours to embrace each time we summon what our Statement of Faith calls "courage in the struggle for justice and peace."
'Embrace that courage'
Embrace that Amistad courage, church, when the odds and the fight seem too long. I've seen those odds, and I've seen them beaten. To name just two examples:
In the 1980s, U.S. churches stood as allies in the fight against South African apartheid. Congregations formed prayer groups and committees. They wrote letters. Seminarians (including me) got arrested outside banks. National ministries pressed for divestment. By 1990, we celebrated Nelson Mandela's freedom as he walked down the aisle of The Riverside Church.
In 1991 and for decades that followed, the church stood with Indigenous siblings in their fight against racist sports mascots. Our General Synod opposed "negative stereotyping." For years, we joined protests outside sports venues. By 2022, we saw major-league team names and mascots change in Cleveland and Washington, D.C. Some of us didn't expect to see that in our lifetimes.
When the sacred is present
I showed Kayla pieces of sacred Iroko wood from West Africa, built into the new conference table. The wood was originally part of the central table in the Amistad Chapel – a reminder of how the captives remembered their homeland and the spirit of their ancestors. That was the precise moment when I teared up. Because I've been there when the sacred was present, helping our long-odds fights endure.
In New York, before we got arrested outside that big bank, our "freedom yes, apartheid no" chant morphed into a rhythmic, spiritual rap as we locked arms and started swaying together. In Cleveland, before every march to Cleveland's baseball stadium, our Indigenous colleagues led us in prayer – and they sustained us with drumming as we protested there.
So that's it. That video is outdated now. It's time for a new one. As long as the old one's around somewhere, I hope you'll get a laugh out of those goofy costumes. But if you remember anything about UCC history, remember this:
Be courageous. Embrace the sacred. Take heart. Amen.
---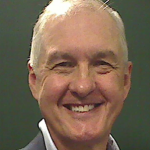 Hans Holznagel is a former member of the UCC news team. He retired Dec. 1 after a career that included many roles in the UCC's national ministries, dating back to 1984.
---
Content on ucc.org is copyrighted by the National Setting of the United Church of Christ and may be only shared according to the guidelines outlined here.
---
Related News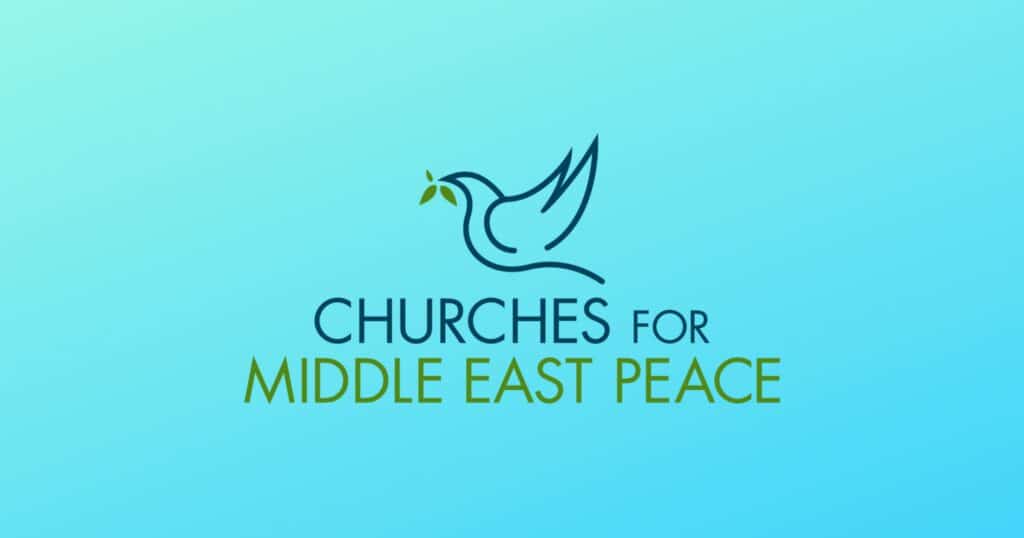 The following statement was issued Dec. 2 by Churches for Middle East Peace (CMEP), of which...
Read More