U.N. report labels climate crisis a 'Code Red for humanity'
It's a "Code Red for humanity."
Those stark terms sum up the findings of a landmark climate report from the United Nations. Its Intergovernmental Panel on Climate Change issued its most dire report yet on Aug. 8.
The researchers and scientists say that humans have damaged our planet almost irreversibly.
Outlining a deepening climate emergency, the U.N.'s climate panel warns that limiting global warming to close to 1.5 degrees Celsius or even 2 degrees Celsius above pre-industrial levels "will be beyond reach" in the next two decades without immediate, rapid and large-scale reductions in greenhouse gas emissions.
U.N. Secretary-General António Guterres called the report as "a code red for humanity." "The alarm bells are deafening," he said, "and the evidence is irrefutable: greenhouse gas emissions from fossil fuel burning and deforestation are choking our planet and putting billions of people at immediate risk."
Warnings not new
And it's not just about global warming. As temperatures rise, the report notes, the weather is becoming more extreme. Climate change is bringing more intense rainfall and flooding. Drought is becoming more intense in many regions. Melting ice caps and rising sea levels will accelerate throughout 21st the century.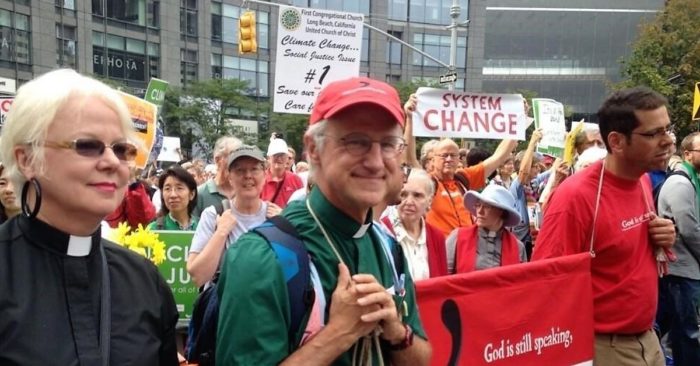 None of this is a surprise to the Rev. Jim Antal. The author and special advisor on climate justice to the UCC general minister and president has been issuing a clarion call in this climate emergency for decades. Creation justice has been a focus of the former Massachusetts Conference minister and president's ministry since the first Earth Day in 1970.
"On Monday, the world awoke to the shocking news from the United Nations IPCC climate report," Antal said. "Virtually all media outlets throughout the world responded with comprehensive coverage – as if they were hearing these terrifying near-term predictions for the first time. They weren't."
Climate scientists have been sounding the alarm for decades, he said, noting that "what prompted people to pay attention were their direct experiences of unprecedented heat waves, mega-drought conditions, a city getting a year's worth of rain in a day, and another year of the worst wildfires in recorded history."
'Tipping points' near
As of the week the report was released, 200 people had died as a result of record-shattering hot weather in the Pacific Northwest, with another 200 million people in the United States under some sort of heat advisory. The Dixie wildfire is now the second-largest in California history, charring some 515,945 acres. Fires are burning in Greece and Turkey. Flash floods in Northern Turkey have killed 27 with many more people missing.
"The U.N. report makes clear that we will look back at the arresting, explosive conditions of 2021 as part of the coolest year our children and grandchildren will ever experience," Antal said. "That's because we are now on verge of triggering numerous tipping points that will intensify our calamity."
The "tipping points" he pointed to include the shutdown of Gulf Stream circulation, the meltdown of the West Antarctic and Greenland ice sheets, and the devastation of the Amazon rainforest.
Grief: a necessary phase
"If all of this weighs you down with grief, you're not alone," Antal said. "Grief is a universal response to the loss of something or someone we love. But it doesn't have to paralyze you. When we grieve in community with others, when we allow ourselves to be vulnerable, healing and recovery can follow.
"In my book, Climate Church, Climate World, I put it this way:
"Only by fully grieving all that we have lost can we fully enter into the new tomorrow that God is preparing. We have so much to mourn: personal grief over loved ones lost and homes destroyed; ubiquitous grief over the long emergency that has strait-jacketed our lives; and anticipatory grief over the catastrophe that we are handing over to our children…. We need to acknowledge our grief over the ongoing ruination of Creation. Only by doing so can we be receptive to a message of hope."
Action as hope
Antal said it's time for the church to embrace what for many people amounts to a new understanding of hope.
"Rebecca Solnit reminds us that when we hope, we give ourselves to the future — and that commitment to the future is what makes the present inhabitable. Something else she says about hope is this: hope is the ax you use to break the door down in the face of emergency. Greta Thunberg – known throughout the world – regards hope as engagement. Joanna Macy has an exceptional book titled Active Hope.
"The work of the church in response to the climate emergency is to create a wave of committed activists who express their faithfulness to God by using all their God-given abilities, gifts, assets and connections to protect God's great gift of creation. This is the vocation of our generation. God is calling each of us to fully live into a future, not defiled by despair, but energized by engagement."
---
Related News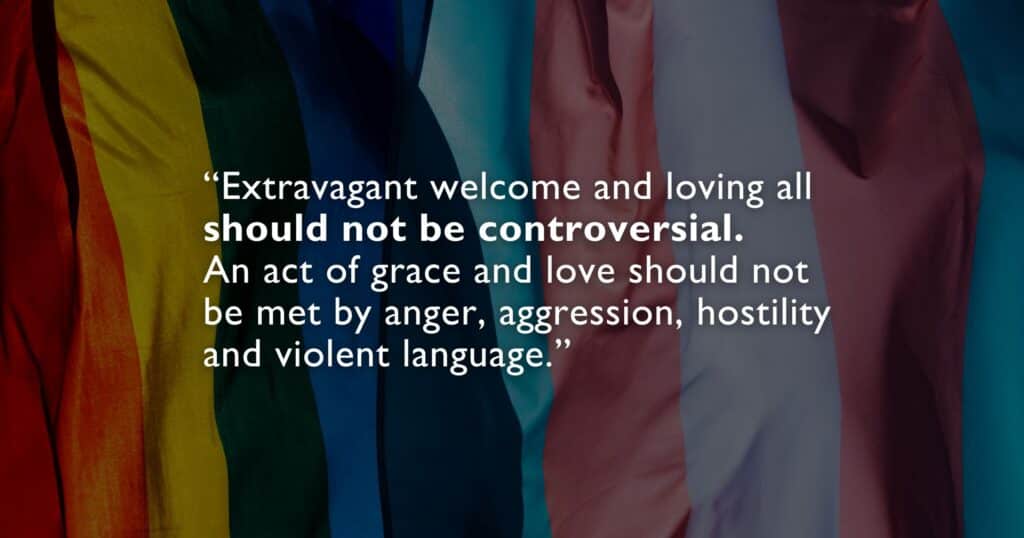 The United Church of Christ National Officers and the Conference Minister of the South Central...
Read More