How donations to Philippine typhoon recovery are helping families into homes
Halfway around the world, a half-million dollars from the United Church of Christ has helped to feed, clothe and shelter the victims of Typhoon Haiyan in the Philippines in the year since the storm struck. Now to help build homes for almost 300 Filipino families, $125,000 from the UCC is on its way to begin the first phase of a recovery project by the United Church of Christ-Philippines, a partner church of the UCC.
"The devastation, loss of life and destruction that Haiyan left behind is still fresh in the hearts and minds of our sisters and brothers in the Philippines," said Zach Wolgemuth, UCC Disaster Ministries executive. "Now more than ever the Filipino people need to know that we too have not forgotten, and are willing to walk the long road, to recovery, hand-in-hand with them."
The money sent by Disaster Ministries this week will help fund a year-long project to rebuild homes with functioning water and a cooking surface, so families can gather under a roof, share a meal and have clean water. The $500,000 project will serve three communities, building 279 low-cost homes—complete with solar home systems and cookstoves—six concrete water tanks to provide running water for those communities, and a day-care center.
As the project progresses, additional funds will be provided to continue the work.
"This is an exciting project that takes a holistic approach to recovery," Wolgemuth said. "Building homes is important, but incorporating sanitation plans, helping restore livelihoods, damaged water supplies and providing alternative-energy solutions in these communities is a step towards preparedness and sustainability."
Already in 2014, UCC Disaster Ministries has provided $452,500 toward the relief, which has help the rehabilitation and restoration efforts by providing shelter, psychosocial support, cash-for-work programs, and seed distribution, food and livestock distribution to Filipino families.
After the typhoon made landfall on Nov. 8, 2013, Disaster Ministries quickly reacted, sending money for initial aid and issuing an appeal to the wider church for $250,000 in donations. That goal was met and surpassed in less than one month.
The continuous support from the UCC is gratefully acknowledged  by the UCCP and Bishop Reuel Norman O. Marigza, its general secretary.
"I would like to express my gratitude and appreciation for all the support that the United Church of Christ and Global Ministries have sent us as we grapple with the overwhelming task of relief and rehabilitation for communities affected by the Haiyan disaster," Marigza said. "Also, we appreciate your sharing in the pain and anguish with the Filipino people as well as the aspiration that someday we shall overcome such tragic experience. Your fervent prayers have surely brought us comfort."
---
Related News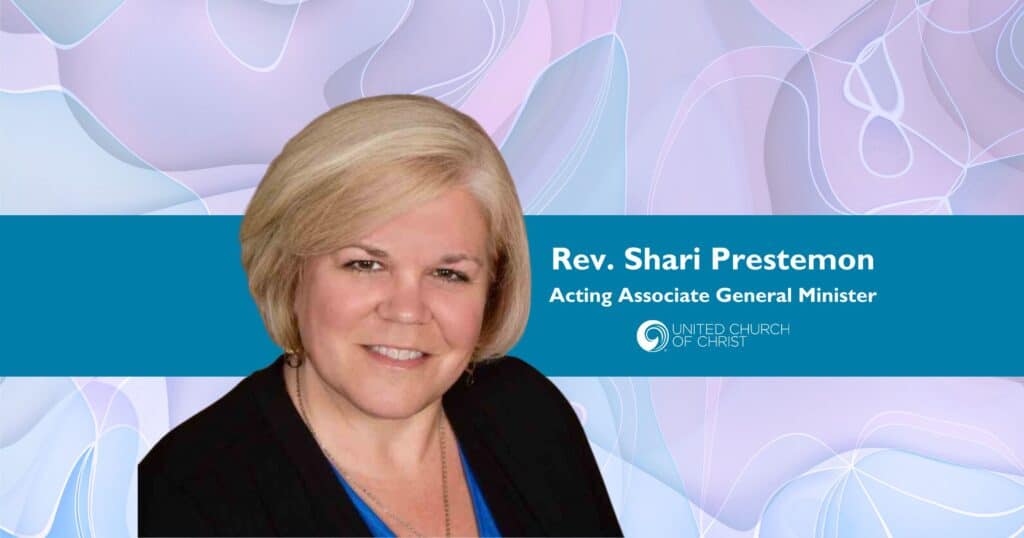 A new United Church of Christ national leader has been called. The UCC Board voted in a...
Read More