UCC steps in to help Philippines through latest disaster
A little more than a year after a typhoon killed more than 6,000 people in the Phillippines, the island nation is recovering from another in Typhoon Hagupit. As in 2013, the United Church of Christ is already stepping in to assist the relief and recovery effort.
Leaders of the United Church of Christ-Philippines, a UCC partner, have told Disaster Ministries leaders that the storm caused the deaths of 21 people and extensive damages to property.
Zach Wolgemuth, UCC executive for Disaster Ministries, has asked for prayer and financial support that will be used to respond directly to survivors' needs. On Wednesday, Dec. 10, the UCC sent a $20,000 grant that will help provide water, non-food items and cash-for-work to clear debris from the affected areas.
"We had an overwhelming outpouring of support for our sisters and brothers following last year's storm. That same spirit of giving and support will be needed throughout this response as well," said Wolgemuth.
Though the damage wasn't as catastrophic compared to Typhoon Haiyan in November 2013, it was enough to cause havoc to the livelihood of thousands of families hit hard by the storm that made landfall on late Saturday, Dec. 7.
Most of the destruction took place along the coastal areas, where the mix of strong winds and heavy rain caused flooding, destroying homes and ruining crops and fields. Tacloban City, which bore the brunt of last year's Typhoon Haiyan, was spared this time, though many electrical lines were knocked down.
Typhoon Hagupit, locally known as Ruby, was upgraded to a super typhoon late last week before weakening to a tropical storm as it approached land.
"UCCP disaster responders traveled to Samar, especially in areas hardest hit by Typhoon Ruby," said Ric Jontarciego, UCCP program coordinator. "Though we perceive that recovery of affected areas would not be as difficult compared to those ravaged by Haiyan, immediate relief is needed for many people."
The UCC's Disaster Ministries plans to support emergency relief and long-term recovery in order to assist families in rebuilding homes and restoring livelihoods, similar to the approach the ministry took in its response last fall.
Individuals and congregations interested in supporting the relief and recovery effort are encouraged to give to the International Emergency Relief Fund.
---
Related News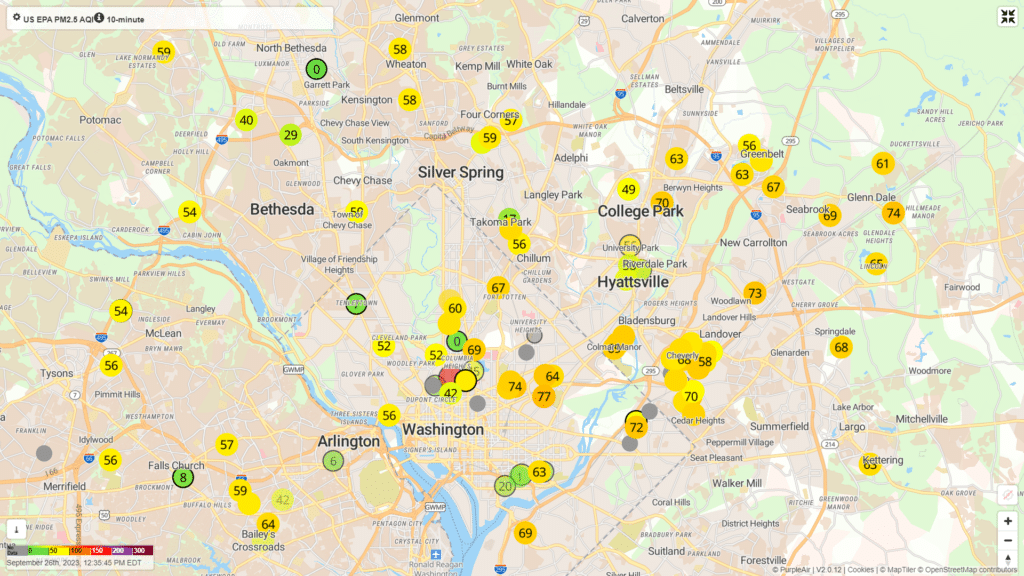 This summer, the United States experienced some of the worst days for wildfire pollution in...
Read More