Two Cleveland congregations partner in 'Sacred Conversations to End Racism' pilot project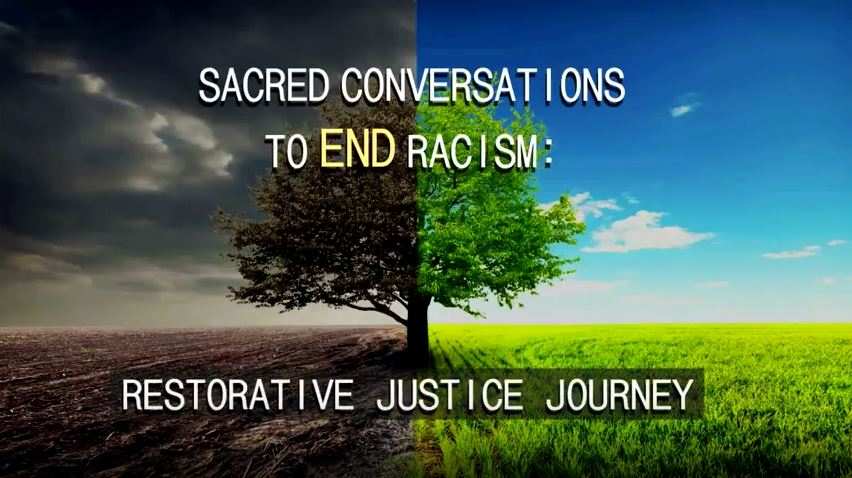 Two United Church of Christ congregations in Greater Cleveland, partners in a pilot program using the denomination's latest resource around race relations, are providing valuable feedback as they work together through the Sacred Conversations to End Racism (SC2ER) curriculum.
South Euclid United Church of Christ, a predominantly black church in South Euclid, Ohio and Federated United Church of Christ, a predominantly white church in Chagrin Falls, Ohio paired up and began working this month with the Rev. Velda Love, the UCC minister for racial justice and developer of the SC2ER, on how best to utilize and experience the conversation process.
Rev. Love designed the resource, which unfolds in several phases, as a guided program based on cultural immersion and cultural perspectives. The Social Justice Advocacy Ministry (SJAM) at Federated, which had already completed the UCC White Privilege: Let's Talk curriculum, was looking to explore SC2ER with a church of a different cultural background in the hope it would enrich the experience for everyone. South Euclid UCC leadership agreed to take the project on in early April. The next step was identifying and training facilitators to lead the first eight-week sessions.
"This is not like the White Privilege curriculum which was designed to be self-led in congregations," said Love. "It is an in depth program which requires the leadership/facilitators to be trained and therefore gain access to various resource materials to use in the leadership of the course."
Love trained the team's co-facilitators, the Rev. Delmarshae Sledge, South Euclid UCC, and Bill Shaul, Federated UCC-Chagrin Falls, on April 10. She is currently taking applications on the SC2ER website to identify facilitators at other churches around the country. A two hour training module will be offered to interested participants who watch an introductory video and complete the application.
As they began delving into the curriculum, Sledge and Shaul initially decided that 10-12 members would constitute an ideal size for the group. Five members from each congregation attended the first session on April 11.
"SC2ER is a web-based program of study, discussion, reflection, and music that is being rolled out in phases," said Shaul. "We are working through Phase One, an eight-week program consisting of 90 minute sessions each week, which guides participants on a journey that examines things such as the cultural context of the Bible, the myth of racism, what it means to be human, what it means to be white, etc. Ultimately, the goal is to dismantle racism and white supremacy, and in so doing, to restore God as the center of everything with humans of any color on the periphery."
"Getting into core beliefs about identity and humanity from a scriptural perspective that is culturally astute is, I think, of critical importance in the work of healing," said Sledge. "I can't offer any suggestions on tweaking the process when I am just beginning to get a sense of where we're going." However, she did offer that it is important to allow adequate time for facilitators to preview and become familiar with the material.
Shaul said there is a greater time commitment for facilitators in preparation than was initially expected. He also indicated that sticking to a 90-minute session weekly can be challenging too. "Allowing the group to process what they are learning or have experienced in their lives that relates to the curriculum is highly important. I suspect that if we continue to find this tension between covering the material and allowing rich group processes, we will permit the group process to continue and invite participants to read the material on their own at home."
After the second session, both facilitators said the process so far has been good, but offered a few recommendations for other churches to consider going forward.
"While this curriculum could be done by exclusively black or exclusively white congregations, it is my opinion that the experience is enriched by a diversity of race, gender, and age," Shaul said. "It is especially valuable to have one black facilitator and one white facilitator when doing it in partnership."
That was Love's original intention by design. "Conversations on racism are a richer experience for people when diverse facilitators/instructors of color approach the same topic from different lived experiences and immersed in their respective cultures," she said. Sledge suggested that churches may need to get creative in finding partners.
"If the idea is that this might be done within the UCC, it is not realistically possible in this Western Reserve/Eastern Ohio Association," Sledge said. "My understanding is that less than 10 of the more than 200 congregations are predominately black. So, this would be asking way too much of the black churches. If congregations would be encouraged to reach out to others in their own 'neighborhoods' regardless of denomination, it's a great idea."
"Future groups taking on SC2ER might benefit from briefly sharing their expectations for the program," Shaul said. "We did not do this. Future congregations will best be served by a clear understanding of such things as diversity of the group, the time-commitment involved, and the web-based study expected."
Love is very interested in gathering more feedback as the Federated and South Euclid UCC pilot partnership continues, and hopes participants benefit from what they learn about each other and themselves as they move through all the phases of the SE2ER curriculum.
"Together they will be able to share their lived experiences of how race has impacted their communities, families, and individual experiences," Love said. "Together these 10 members of different churches will be able to teach others. Their journey together with SC2ER will also encourage other UCC churches to intentionally pursue, invite and partner across cultures to engage learning, listening, and dismantling racism. My hope for SC2ER participants is they remain on the journey and teach others to dismantle and eradicate racism for the next generation of Christians within the United Church of Christ."
---
Related News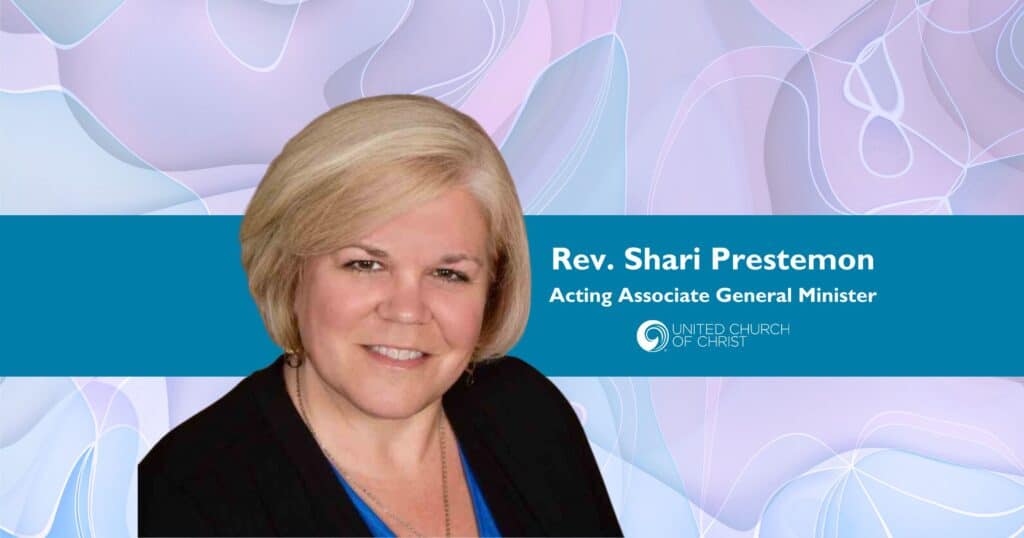 A new United Church of Christ national leader has been called. The UCC Board voted in a...
Read More