Two churches in D.C. area welcomed into UCC
Covenant Baptist Church in southeast Washington, D.C., was one of two churches that affiliated with the UCC's Central Atlantic Conference on Feb. 27.
The Central Atlantic Conference received two churches into the UCC on Feb. 27, when Covenant Baptist Church in Washington, D.C., and United Christian Church in Lexington Park, Md., were granted congregational standing by the UCC's Potomac Association.
Covenant Baptist Church is known throughout the D.C. area for its vibrant worshipping community and its prophetic ministries of justice and service. Founded in 1945 as an all-white Southern Baptist congregation, a racial transition began in 1969 when the church called an African-American pastor to serve its European-American congregation. In its decades of service to its economically challenged neighborhood in southeast Washington, the predominately African-American congregation has developed a reputation for being a beacon of hope, inclusiveness and liberation for the oppressed and marginalized.
Last year, the congregation's senior pastors, the Rev. Dennis and Christine Wiley, were among the visible religious leaders that supported D.C.'s adoption of a controversial law that legalized same-gender marriage.
"Many new members are joining the church, excited by our vision," the Wileys wrote in a Washington Post op-ed column explaining their position. "… Some who disagree with us have condemned us to hell. But we believe that God has granted us the courage of our convictions."
United Christian Church in Lexington Park, Md., under the leadership of the Rev. Annie Blackwell, is an ecumenical partnership congregation of the Christian Church (Disciples of Christ) and the United Church of Christ.
Formerly known as the Southern Maryland Faith Community, United Christian Church is committed to inclusivity, service and speaking to the holistic needs of those they serve.
"Christ calls us to be 'citizens in the world,' reads the church's website. "We believe that our social expression of Christ's love seeks justice for all humankind."
The Rev. Henry E. "Hank" Fairman, moderator of the Potomac Association, says the two new congregations represent how the UCC "continues to live into the future as a united and uniting church."
"Today we took an affirming step into the future in ministry in community together," Fairman said in a written statement. "Isaiah reminds us, 'Thus says the Lord God, who gathers the outcasts of Israel, I will gather others to them besides those already gathered.' Thanks be to God for challenging us to be a progressive, liberal voice in Christian faith, and for gathering us all in as a united church."
A formal service of reception for United Christian Church will be held at Bethany Christian Church in Fort Washington, Md., on Palm Sunday, March 28. A service welcoming Covenant Baptist Church will take place on May 16.
The Rev. John Deckenback is Conference Minister of the Central Atlantic Conference, which includes New Jersey, Delaware, District of Columbia, and portions of Maryland, Virginia, and West Virginia.


---
Related News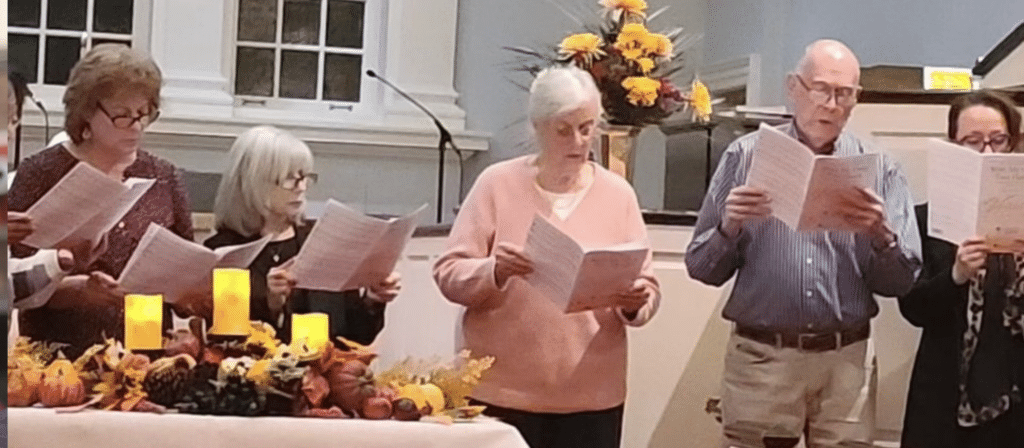 Many United Church of Christ congregations across the country participated in interfaith...
Read More