Trailblazer Carol Joyce, first woman elected to leadership in mainline denomination, dies at 81
The Rev. Carol Joyce, former secretary of the United Church of Christ, died Nov. 30 in Minneapolis. She was 81.
In 1983, Joyce became the first woman elected to national leadership in a mainline Protestant denomination. At the 14th General Synod in Pittsburgh, she successfully ran for secretary, which then was one of the highest executive offices in the UCC, along with president and treasurer. The structure of the elected leadership has been modified since then.
While many women have since served in the UCC's executive leadership, Joyce was the forerunner.
"I think it is high time in the United Church of Christ and in our religious world, that women assume positions of prominence," she said at the time.
For her family, Joyce's role as a trailblazer is a significant part of her legacy.
"It was, at that time, quite groundbreaking," said her son, Scott Brun. "… It was a source of pride. She was in the encyclopedia and everything."
'A standard of excellence'
Joyce served as secretary until 1991, shortly after the UCC's national headquarters moved from New York City to Cleveland.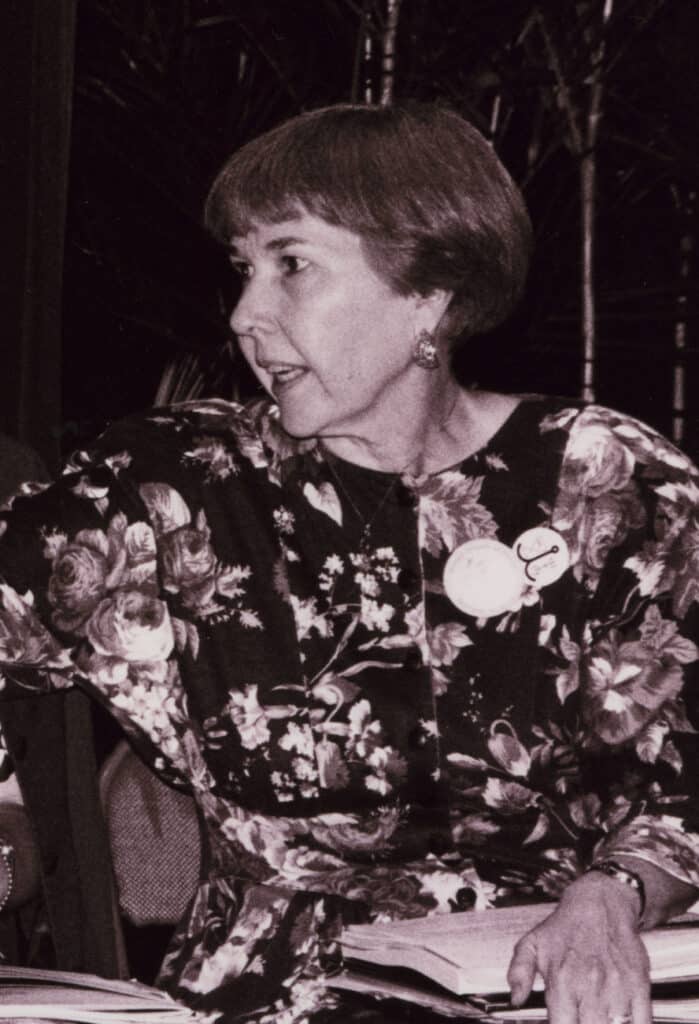 During her tenure, her leadership opened a path for other women after her.
"Carol Joyce was a leader in the UCC at a time that many of us can hardly imagine now: a time when the voices of women in leadership were few and far between, and certainly less respected than the voices of men," said Edith Guffey, who succeeded Joyce. "But Carol Joyce was having none of that. She made her presence known. She had strong management skills that she brought to her role as the secretary and officer of the church, and for many years as administrator of the General Synod.
"Carol Joyce set a standard of excellence for me to follow."
Others who worked with Joyce also recalled the effect she had on them.
"What I remember most was the strength of her character," said the Rev. Paul Sherry, UCC president from 1989 to 1999, who served with Joyce as a national officer. "Carol was a person of rich integrity and firm and enduring commitments, traits that were reflected in her entire life and ministry and influenced all of us who were fortunate to have known her and worked alongside her."
Guiding General Synod
As part of her role, Joyce guided operations at General Synod.
"She was floor manager of several General Synod meetings, where her attention to detail and her strong administrative gifts served her well," said the Rev. Clyde Steckel, who attended First Congregational UCC of Minnesota in Minneapolis with Joyce.
"Everyone agreed that under her oversight the General Synod became 'fairer and more inclusive, offering a voice to all who would speak,'" wrote UCC minister, theologian and historian, the Rev. Barbara Brown Zikmund, in a reflection on Joyce. "Furthermore, given her long tenure in the national offices, her institutional memory became highly valued. She was sometimes jokingly referred to as the 'canon lawyer' of the UCC."
Brun recalled that his mother remained a presence at General Synod — even after it was required of her.
"She was attending Synod for years and years, even into her retirement," he said.
Ministry in Minneapolis
After serving two terms as secretary, Joyce moved into local church ministry. She became the pastor of Robbinsdale UCC in a suburb of Minneapolis, where she served until retiring in 2004.
"There, she preached from a clear theological base and a strong sense of her pastoral leadership gifts," Steckel said. "She made many friends there, including her future husband, Neal Luebke."
Joyce and Luebke eventually moved into a retirement community, where she spent the last years of her life.
Her family called the pair "community pillars wherever they went." Joyce was a lover of the arts, and underwent training to be a volunteer docent at the Minneapolis Institute of Art.
"She loved art, loved the museum and loved leading tours," Steckel said.
Seminary graduate
Joyce was born June 29, 1941. She grew up Methodist in a small town in northern Missouri. After attending Central Methodist College (now Central Methodist University), she married her first husband, the late Rev. Wesley Brun. They both attended Yale Divinity School and Eden Theological Seminary. Joyce graduated from Eden in 1970.
"Women seminary graduates often expect their service to the church to be as laypersons," Joyce later told The New York Times in an interview following her election as secretary of the UCC.
After she and Brun divorced, Joyce and her sons, Scott and Todd, moved to White Plains, N.Y., in 1974. There, she began working for the national setting of the UCC in New York City.
"She'd always been close to the church," Scott said.
During that time, Joyce was ordained at nearby Scarsdale Congregational Church. Less than 10 years later, she became one of the UCC's foremost leaders.
Legacy and impact
Scott Brun remembers a moment when he realized some of the breadth of his mother's legacy. Family members were clearing out her apartment prior to her move to a retirement community. During the process, they came upon a scrapbook that was put together after Joyce stepped down as UCC secretary.
It contained notes from UCC people all over the country.
"As we were going through her papers and things in her apartment … we found all these things, these well-wishes," Brun said. It helped him understand how much of an impact Joyce had.
It also demonstrates the gratitude many felt for Joyce, both as a groundbreaker and as a person.
"Like so many others, I thank God for the gift of Carol Joyce," Sherry said.
"I am grateful for her voice, her leadership and the place she holds in the struggle for gender justice and in the history of this church," Guffey said.
For women, especially in the UCC, Joyce always remained an advocate.
"One of her passions was the Historical Council, and she gave strong support to its Women's History Project," Brown Zikmund wrote. "At the time of her election, she stated her desire to remember that when she took on new challenges there would be girls and women who might hear her or read of her or see her and thereby gain better understandings of how 'women can provide leadership and be upfront.'"
Joyce is survived by her sons, Scott and Todd Brun, her husband Neal Luebke, her step-children Erin Thompson and Dana Luebke, her sister-in-law Anne Joyce, six grandchildren and one great grandchild.
A memorial service is being planned for late spring.
---
Content on ucc.org is copyrighted by the National Setting of the United Church of Christ and may be only shared according to the guidelines outlined here.
---
Related News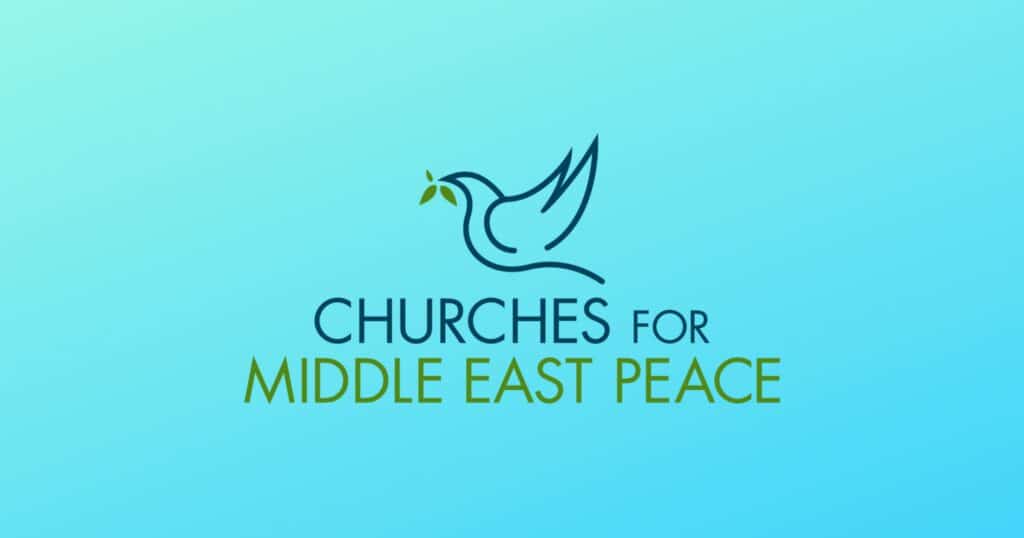 The following statement was issued Dec. 2 by Churches for Middle East Peace (CMEP), of which...
Read More