Toilet Paper Pyramid going up in Long Island to benefit local charities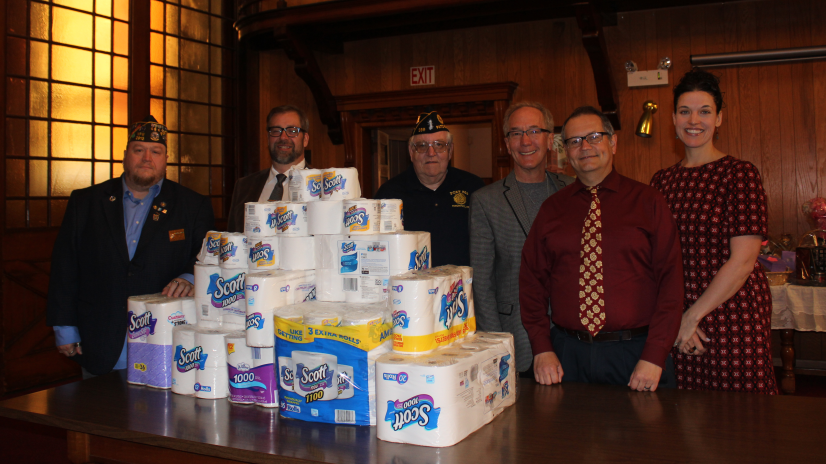 A United Church of Christ congregation in Long Island, N.Y., is gathering up as much toilet paper as possible this month, and has partnered with several local organizations to do the same. The Congregational Church of Patchogue is hoping to acquire 25,000 rolls to construct the world's largest toilet paper pyramid on July 19 — in an effort to get into the Guinness Book of World Records, and to help numerous charities in its community.
"Toilet paper cannot be placed in any government (and many other) grants requests because it is considered a luxury," said the Rev. Dwight Lee Wolter, pastor of the Congregational Church. "A local nine-bedroom domestic violence shelter uses approximately 3,000 rolls of toilet paper per year. United Veterans Beacon House shelters, transition houses and low-income apartments for veterans use many rolls as well. Toilet paper is also a 'hot item' at food pantries, soup kitchens and other charitable sites and organizations. All of it used to build the pyramid will be donated to the above-mentioned causes and sites."
The pyramid will be constructed during a very popular summer event on Long Island, 'Alive After Five,' in cooperation with the church, the Greater Patchogue Chamber of Commerce, the Alive After Five (AA5) Committee, the Veterans of Foreign Wars (VFW), the American Legion and LI Against Domestic Violence (LIADV).
"This initiative brings together faith, commerce, and advocacy for domestic violence (DV) victims, veteran's organizations, DV vets shelters, and government," Wolter said. "It also elevates the presence and power of the church in secular as well as religious spheres of influence."
"LI Against Domestic Violence is excited about this collaborative effort," said Wendy Linsalata, the organization's associate director. "The Toilet Paper Pyramid has created quite a buzz in the community, which is so important as it is a creative, whimsical way in which to get the community as a whole talking about the issue of domestic violence and the services provided by our organization. While toilet paper might seem to be a trivial item, the cost incurred by LIADV on toilet paper for our Safe Harbor Shelter is astronomical. The donated toilet paper from the pyramid will free up that money to allow us to use it in other programs, towards other client needs."
Pyramid organizers hope to collect 25,000 rolls of Scotts toilet paper, which Wolter said is septic-safe and of uniform size and density. They plan to build the structure on a base of 15 feet by 15 feet, putting it up, taking it down and making plans to distribute it during the very popular four-hour steet fair. They are already urging people who plan to attend the festival — with six stages of live music, scores of craft & retail vendors and a dozen food trucks — to bring toilet paper with them, and are currently accepting donations and financial contributions. All rolls collected will be given to the domestic violence shelter (3,000 rolls for a year) as well as to homeless vets shelters, food pantries, and other agencies/outreach organizations who sign on.
James Skidmore, president of the Greater Patchogue Foundation and the Greater Patchogue Chamber of Commerce, is the organizer of Alive After Five. He said each of the four AAF events is designed to take advantage of a large audience to bring about social change and awareness.
"What actually makes this special is our community itself, a collaborative effort between religious leaders, veterans, concerned citizenry and business leaders," Skidmore said. "We understand that we are not alone and that our combined efforts can bring awareness to our social failings and bring much needed basic necessities to those that are in need of them most. I could not be more pleased with this collaboration."
The church birthed this project years ago when the congregation began collecting toilet paper for LI Against Domestic Violence. With the $1,000 worth of supplies it donated, it enabled the shelter to the shelter to dedicate $1,000 toward psychotherapeutic and other services for children.
Wolter hopes the young people who come to Alive After Five on July 19 "bring a roll of TP to the event to be a part of history, and to be a part of love and compassion that was triggered by our church but fulfilled by them."
First Congregational leads with love of neighbor in several local ministries, all of which are generously supported by friends in the community. That's why he's so hopeful local collaborators can pull off the pyramid.
"We seem to have developed multiple 'congregations' in the process of being the church beyond our walls," Wolter said. "We have not had to ask for a single penny from the congregation, government, foundations, or other sources for our ministries that serve less fortunate guests – our soup kitchen and food pantry, the free haircuts and shampoos in our monthly 'beauty salon'; the mobile shower unit that comes weekly and the free clothes (so the guests need not climb back into underwear and socks they have been wearing.)"
As far as the toilet paper collection goes, organizers have already assembled 1,500 roles, and while Wolter acknowledges that 25,000 roles is "a hideously ambitious, optimistic and hopeful endeavor," he said he's confident his community will come through. "It will happen. Even if we fall short —and I think we will make it, somehow — it will be a success."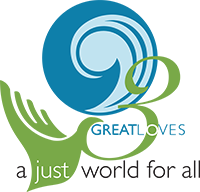 This story, highlighting the ministry of a local church, is part of the UCC's 3 Great Loves campaign, seeking to build a just world for all as one united church. Visit
3GreatLoves.org
to learn how we're showing Love of Children, Love of Neighbor, and Love of Creation.
---
Related News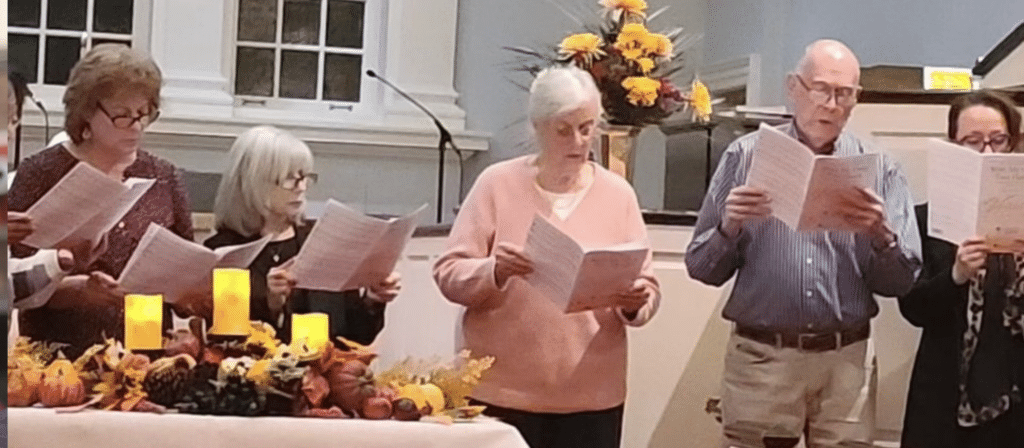 Many United Church of Christ congregations across the country participated in interfaith...
Read More