Time to Again Support the Carbon Dividend Act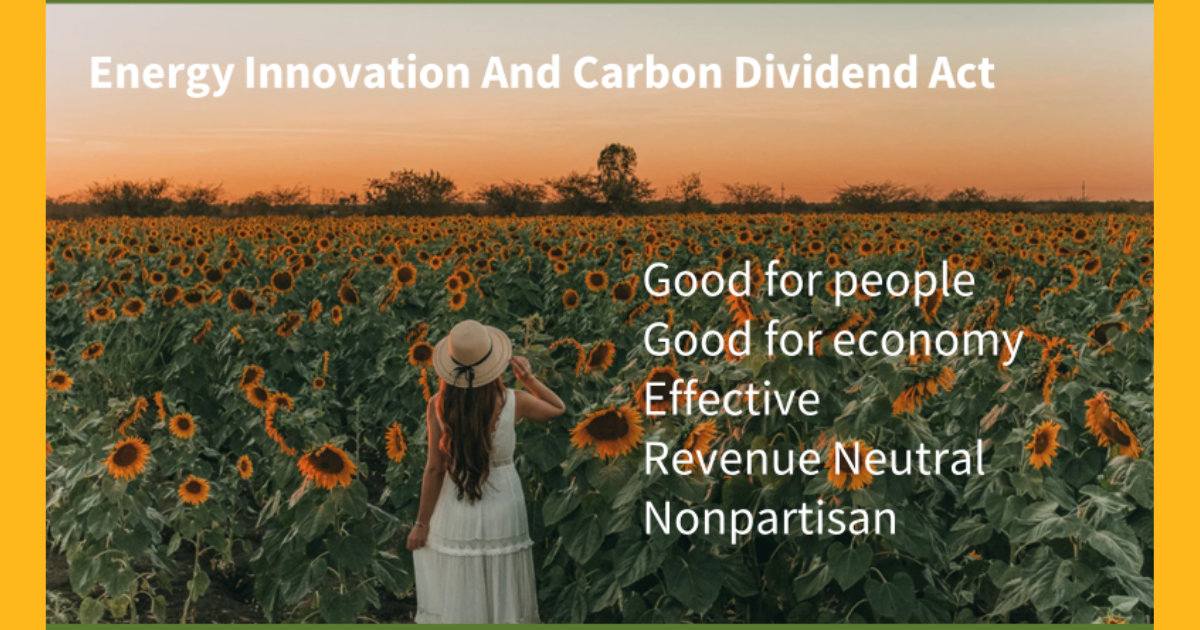 In June 2019, the General Synod of the United Church of Christ voted in favor of a resolution to support House bill H.R. 763, the "Energy Innovation and Carbon Dividend Act of 2019."  The volunteer-driven Citizen's Climate Lobby (CCL) created a website providing information about the act, and an article in the Pollinator called on UCC churches to act.
The main obstacle to congressional approval of any climate legislation has been the current polarized political environment. There are, however, increasing reasons for optimism. More Americans than ever support a carbon dividends plan with the strongest support among younger voters. Record heat, storms, flooding, drought, fires, and crop damage have helped awaken more of us to the need for urgent action. Finally, because carbon pricing and dividend legislation can be relatively straightforward and avoids regulations and standards, it can be supported by a wide range of political beliefs.
A recent conversation between Senators Lisa Murkowski (R, AK) and Sheldon Whitehouse (D, RI) illustrated how both parties can support carbon pricing. The best time to pass such legislation is very early in 2021 and CCL will be lobbying heavily in December before the next Congress even convenes. 
Each UCC church is again asked to address climate change with the following actions:
Consider forming a book group to review Jim Antal's Climate Church, Climate World, or Rev. Brooks Berndt's Cathedral on Fire: A Church Handbook for the Climate Crisis. Both works provide meaningful and practical insights on what our faith calls us to do in these difficult times.
Consider the benefits of the Act as described in this independent evaluation performed by the Columbia Center on Global Energy Policy. Especially note the emission reductions and the benefits accruing to low and middle-income households by receiving more in rebates than their increased costs.
---
Related News
The good soil in Jesus's parable of the sower is someone with a soft heart that remains in...
Read More