Time for NASA to Take Out the Trash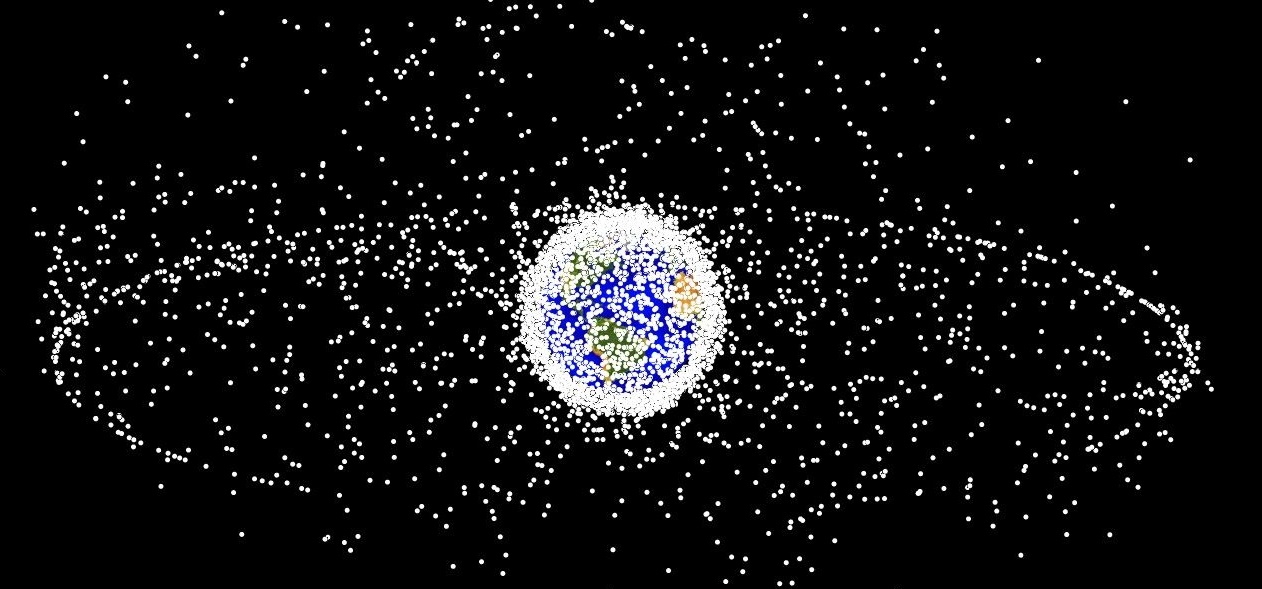 When General Synod approved a resolution in 2015 calling on church members to address the space debris problem, one UCC minister criticized the decision, writing in the Huffington Post that the issue would be better addressed by NASA than by a church body.
He might have a point if NASA were taking care of business, but it's not. Instead, it's saddling other national space agencies with the most important chore of our spacefaring civilization – taking out the orbital trash.
There is a scientific consensus that in order to avoid a chain reaction of collisions that would make key regions of space unusable, we need to remove dead satellites and spent rockets from crowded orbits so they do not careen into active spacecraft – a process called Active Debris Removal, or ADR. Space agencies around the world are busy researching and developing a variety of ADR technologies for in-orbit testing.
The European Space Agency (ESA), for example, is investigating how to capture a defunct satellite with a robotic arm and then safely burn it up in a controlled atmospheric re-entry. The Japanese Aerospace Exploration Agency (JAXA) is experimenting with electrodynamic tethers.
You might think NASA would be leading this international effort. It was a NASA scientist, J.C. Liou, who first called for the removal of large existing objects from orbit back in 2006. Moreover, the United States is the nation most dependent on space-based technologies and has created the most debris in space (followed by Russia and China).
However, as Liou admitted to the Wall Street Journal last fall for its front page story on debris: "We're behind the curve."
Brian Weeden from the Secure World Foundation says a space debris removal plan was discussed but not implemented in the 2010 National Space Policy because of concerns over costs. NASA's recent budget submissions to Congress, he notes, reflect an increased 'rhetorical focus' on space debris but little actual monetary commitment.
In fact NASA's annual expenditure for space debris activities amounts to just a few million dollars out of a total agency budget of $20 billion – a paltry sum compared to the $400 million ESA plans to spend on its robotic space garbage truck. NASA has not sought additional funding from Congress because it fears it would come at the expense of other programs it has prioritized.
There is reason to hope that NASA's new Administrator, Jim Bridenstine – who was confirmed by the Senate in April – will use his position to elevate the importance of ADR. As an Oklahoma Congressman, he called on NASA to work with the Department of Defense and other Federal agencies to develop a coherent national strategy for addressing the debris problem.
A reporter from Aerospace America asked Bridenstine recently how big a problem orbital debris is. He replied: "Absolutely huge. It's a problem that cannot be ignored any longer"
If and when the new Administrator seeks ADR funding, UCC members may wish to heed the call of General Synod "to advocate with Congress to adequately fund NASA to lead the nations of the world in working together to reduce the volume of debris in low Earth orbit."
Rev. Robert Bachelder is Minister and President of the Worcester Area Mission Society, UCC in Massachusetts and author of the General Synod resolution on responsible stewardship of the outer space environment.
---
Related News
One hundred and twenty-five years ago, the United States was in the throes of a most vibrant...
Read More