Three new national staffers bring wide, varied experience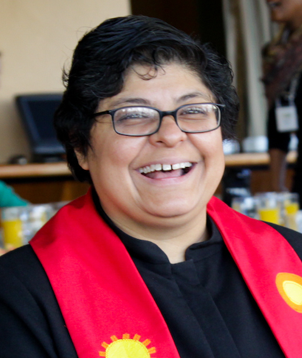 The national ministries of the United Church of Christ recently welcomed staff members in Open and Affirming ministries with Latinx communities, in news and in publishing.
The Rev. Rhina Ramos is the new National Coordinator of Proyecto Encuentros de Gracia y Bienvenida. Funded by a grant from the E. Rhodes and Leona B. Carpenter Foundation, the project advances ONA ministries among UCC churches that are predominantly Latinx in membership or have Latinx outreach. The position is in Health and Wholeness Advocacy Ministries, part of Justice and Local Church Ministries.
Ramos hopes to build on the inclusion work she has been doing with LGBTQ people as pastor of Ministerio Latino UCC in Oakland, Calif. "The mission of Proyecto Encuentro speaks directly to my heart and experiences," Ramos said. "Being a Latina, an immigrant and a lesbian in ministry makes me understand the importance of safe sacred spaces." Growing up amidst El Salvador's civil war is among several factors that shaped her outlook. "Faith is the fuel to fight for justice," she said. "My story as an immigrant in the United States gives me first-hand knowledge of the wounding of racism. I feel privileged to occupy this position and to have a larger audience for my message."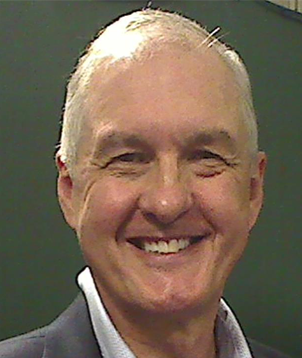 Hans Holznagel did a variety of work in the national setting from 1984 to 2011, including news, public relations, communications, fundraising and as an assistant to what was then known as the Collegium of Officers. After periods of work with two Cleveland nonprofits – a theater and a housing agency – he returned to the UCC May 1 as Digital Content Specialist. He will work with Connie Larkman, Manager of Communications Strategies and News Director, to "develop a comprehensive news and communication program for the UCC national setting," she said. The position is in the Office of Philanthropy, Technology, Identity and Communication (OPTIC), part of the Office of the General Minister and President.
"I loved my past roles in the UCC," Holznagel said. "It's great to be starting over as just a regular member of the team, focusing on news and information, the area where I started my career. I'm excited about getting word out about the UCC's work, and, frankly, by the challenge of constantly adjusting to new digital media as they become available. I'm glad to be back."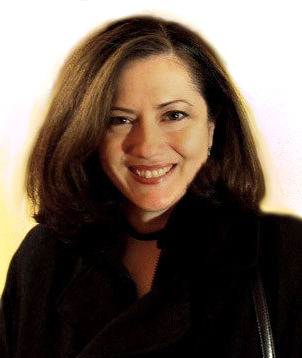 Virginia (Jinni) Fontana arrived April 1 as Production Coordinator, responsible for "helping our books move seamlessly from editorial development through the stages of design, print and distribution," said the Rev. Rachel Hackenberg, Managing Editor of Faith-Forming Publications and The Pilgrim Press, part of Justice and Local Church Ministries.
Fontana's extensive publishing background includes positions with academic presses at large state universities in Nevada, Utah and Texas. "I have worked in design and production management for book and magazine publishers most of my career," Fontana said. "I have always been intrigued by The Pilgrim Press being the oldest publisher in the U.S., and I am glad to be a part of keeping that tradition alive. I am also glad to be a part of UCC's mission of peace, love, and social justice, as it brings great meaning to the work."
---
Related News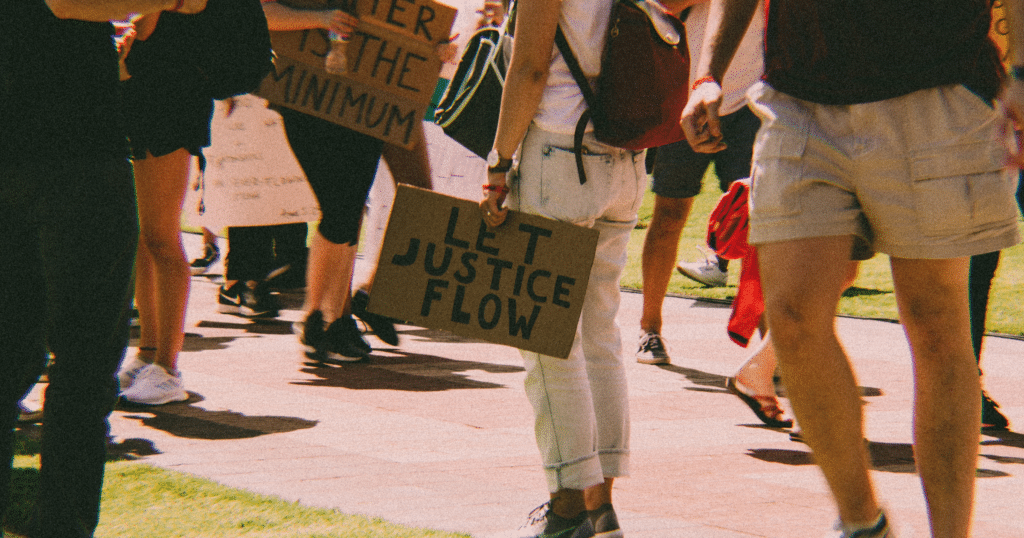 United Church of Christ leaders, in a letter to Georgia law enforcement, are condemning the...
Read More