The Heart of the Matter
The Heart of the Matter
Voting is often described as the heart of the democratic process. The vote is our voice, our foundational entry point into the democratic process.  While it is a core dimension of our national identity and the political process, it has not been accessible to all citizens, from our nation's founding. It has taken courageous struggle by disenfranchised citizens to work for constitutional and legislative changed expanding access to the vote.
Voter suppression and restricted access to the polls has taken on many forms over the years. It has included restrictive requirements and processes for voter registration, purges of voter registration rolls, poll taxes and voting literacy tests, intimidation, threats of violence and actual violence in the form of lynchings, hate crimes and police force, and election laws like felony disenfranchisement.
"My church, First Christian Church, Bloomington, Illinois was a voting site. We then received notice of new policies for voting sites, and the grade of the parking lot was not within the parameters of our lot."

-Holly Irvin, Member at First Christian Church, Bloomington, Illinois
The landmark 1965 Voting Rights Act was a significant step toward strengthening protections against voter suppression and protecting the right to vote for all Americans. In a 2013 Supreme Court decision, Shelby County v Holder, key provisions of the Voting Rights Act were gutted. Within hours of the decision, many states imposed severe restrictions on voting rights.
Without the restoration of the Voting Rights Act, we enter the 2020 elections as we did in 2016 with fewer voting protections than we had in 1965. The absence of those protections has allowed for restrictive voter identification requirements, moving or closing poll places with little notice, and obstacles to absentee and mail-in voting. Add to that the challenges to voting created by the COVID-19 pandemic, a highly polarized and volatile political climate, organized disinformation campaigns and misinformation, and we face significant challenges to casting our vote.
 

Call to the Churches (UCC Office for Church in Society, 1995)

When God called the prophet Samuel to speak to King David, when God called all the prophets, it was to call the nation back to its covenant of faithful and just human community.  When God led Jesus to Jerusalem, it was to confront the political powers of the day and to announce a new formation of human community.  [Therefore] it is fitting for local congregations and church structures across the country to develop nonpartisan programs to help the Christian community reflect upon [and engage] the political order.
Yet it is more important than ever to cast our vote and protect the voting rights of others. The challenges we face this election do not mean there is not power and security in our vote. We must see these challenges as fuel to equip ourselves with the tools needed to vote faithfully, safely, securely, and to help others to do the same. We must be intentional about creating a voting plan and encouraging others to do so, especially first-time voters. It is by building a strong, empowered electorate that we can reform and strengthen our electoral process. Election Day is not the finish line – it is the starting line of our work to restore, expand and strengthen our electoral process and to impact public policy decision making to reflect the common good.
Sandy Sorensen is Director of the UCC Washington D.C. Office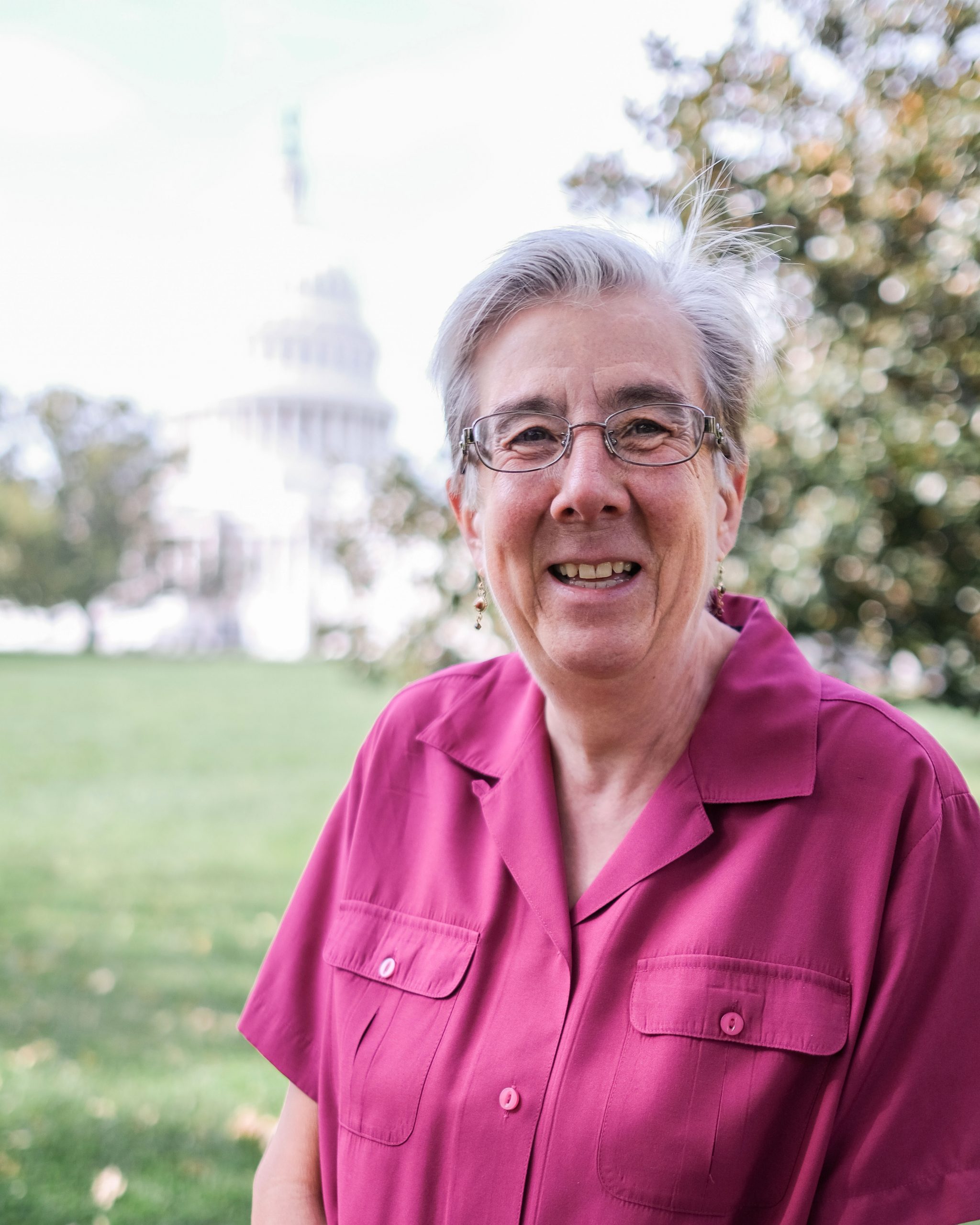 Election Protection is a national, nonpartisan coalition that works to ensure all voters have a right to vote and to have their vote counted. They can provide information and support at all stages of voting (registration, absentee and early voting, casting a vote, overcoming obstacles to participation, etc.). If you experience difficulty or need support getting out your vote, call:
---
Related News
On October 13th, a delegation of UCC laity and clergy are scheduled to deliver more than 6,500...
Read More