The Cornerstone Fund defers loan payments for church ministries until June
As soon as it became apparent that the COVID-19 pandemic would change the way congregations gather and function, the United Church of Christ Cornerstone Fund decided to offer relief to some of its customers.
Founded in 1993 as a UCC-related nonprofit which offers both lending and investment opportunities, the Cornerstone Fund is deferring payments on loans and lines of credit for April and May for all church borrowers to help ease the burden they may be facing without in-person worship and giving. When that decision was announced in mid-March, the Cornerstone Fund was supporting 274 ministries, totaling more than $90 million in loans and lines of credit.
Community United Church of Christ in Elkhart Lake, Wis., is one of those congregations. Its governing board took out a loan with Cornerstone in 2018 to build an accessible entrance onto the church's historic building.
"As a smaller congregation, the endeavor was challenging for us financially, but we felt it was a necessary step to ensure our church is welcoming for all," said Michelle Zirbel, president of Community UCC's consistory board. "Along with many fundraising efforts, Cornerstone helped to make our dream a reality!" 
The effects of the COVID-19 pandemic have brought a halt to Community UCC's ability to gather in person for worship. Church leaders are participating in online weekly services, sending additional devotional mailings to people who are not online, and are monitoring the needs of elderly members.
But, "without holding physical services, naturally the weekly giving has decreased quickly," Zirbel said. "We are offering e-giving, mail-in and drop-off options to our members to encourage continued giving, but also realize many are also experiencing loss of or reduced income affecting their ability to give. Cornerstone's willingness to defer our mortgage for two months is an enormous blessing during this time!"
Maria Coyne, president and CEO of The Cornerstone Fund, said easing the final burden of church clients at this time was an easy decision to make.
"As we as a team started working remotely (on March 20) we would gather on Zoom daily and talk about the needs we were hearing about from churches we were proactively contacting," Coyne said. "Within a matter of days we determined that the best thing for all of our borrowing ministries would be to automatically grant a 60-day deferral from payments, with no penalties or fees, so that they could work through issues without having to worry about making a loan payment for a couple of months. We made the decision prayerfully but quickly!"
Since then, the Cornerstone Fund has created other resources for congregations around COVID-19, one being a limited number of bridge loans for Payroll Protection Program applicants. Once a church has successfully submitted an application to an SBA-approved lender, it can apply for operating money while waiting for loan proceeds. Details and an application for this program can be found here.
"With so much other uncertainty, this (mortgage deferral) helps calm the waters tremendously," Zirbel said. "We place our trust in the Lord who guides us that all will be restored and renewed soon according to His will."  
COVID-19 church support from the Cornerstone Fund can be found here.
---
Related News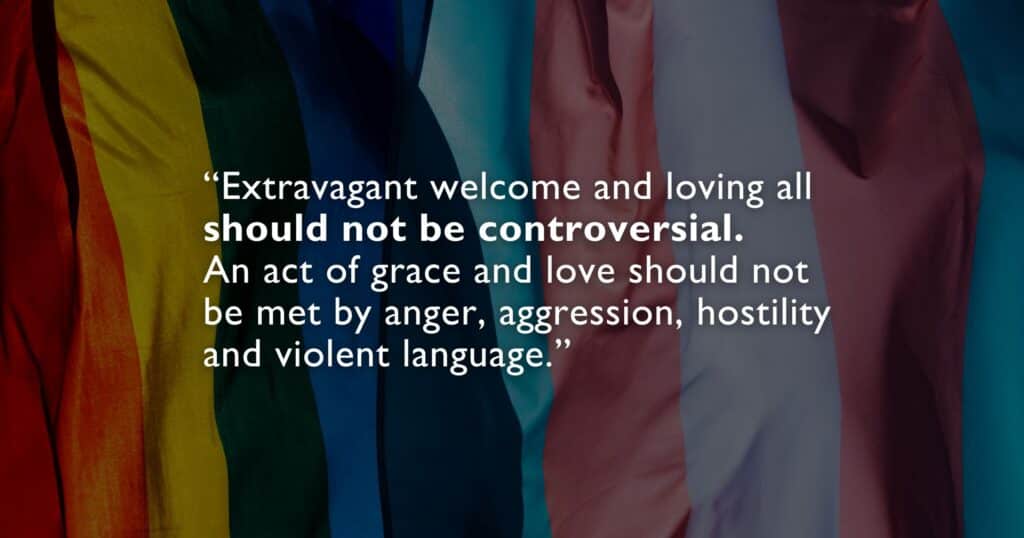 The United Church of Christ National Officers and the Conference Minister of the South Central...
Read More