The Christmas Fund provides more emergency assistance in a year of COVID-19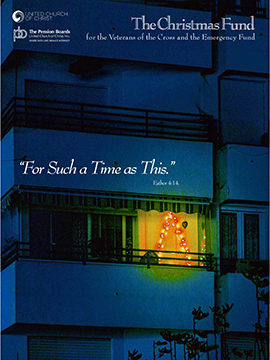 An offering United Church of Christ congregations traditionally collect in December has become a lifeline this year for scores of clergy struggling with financial insecurity because of COVID-19.
The Christmas Fund for Veterans of the Cross and the Emergency Fund, administered by the Pension Boards—United Church of Christ, has been tapped consistently in 2020 to provide direct financial assistance to UCC ministers and lay church employees dealing with a loss of income.
This year's theme, "For Such a Time as This" (Esther 4:14), speaks to the situation fueled by the pandemic. The Rev. Jim Moos, executive director of Faith and Finance Ministries, said the Pension Boards has been responding in these uncertain times through emergency grants, which experienced a 300-percent increase in 2020, both in the number of requests and the dollar amount. 
"Emergency grants to authorized ministers and lay employees address unforeseen circumstances that create financial needs, and no one could have foreseen what awaited us in 2020," Moos said. "Loss of income due to budget cuts and layoffs, reduced benefits, medical expenses and assistance with funeral costs are all part of the current reality.
"Local church pastors in New Jersey, Ohio, Hawaii, North Carolina and Nevada. A retired minister in New York financially dependent upon supply preaching. Hospital chaplains in Pennsylvania and Minnesota. The financial lives of these and dozens of other servants of the United Church of Christ have been upended because of COVID-19 and its impact on congregations and nonprofits," he continued. "Many have been laid off; others have seen their positions eliminated altogether." 
Moos noted in just one week recently, six ministers received emergency grants because their congregations couldn't pay them because of declining donations. Several chaplains, laid off due to pandemic-related downsizing, have received assistance. So did retirees who depended on income from supply preaching that has dried up. 
And while these emergency grants may not surpass the number of Christmas "thank you" gift checks issued this year, Moos said it will certainly be closer than ever before. In 2019, the Christmas checks – issued to some annuitants with limited financial resources as a way of saying "thank you" for years of service to the church – went to more than 500 individuals.
Here's the breakdown of how retired clergy and lay workers and their surviving spouses received assistance in 2019: 
Monthly pension supplementation for 350 retirees, totaling $1,347,419

Health benefits supplementation for 144 retirees, totaling $374,577

Christmas "thank you" gift checks to 521 retirees, totaling $260,500

Emergency grants for 69 UCC clergy and lay employees in urgent need, totaling $123,727
 Sunday, Dec. 20, is the suggested 2020 date for the Christmas Fund collection, one of four UCC special mission offerings. Of course, local churches are encouraged to pick an Advent or Christmas date that works best for them. 
"Generous donations to the Christmas Fund enable us to respond to the profound financial needs that have arisen for so many servant leaders in our church family," Moos said. "Whether it is loss of income, reduced benefits, medical expenses, or assistance with funeral costs, emergency grants funded by gifts to the Christmas Fund are making all the difference—and the need for those resources continues to grow." 
Access downloadable resources here.
Opportunities for giving here.
---
Related News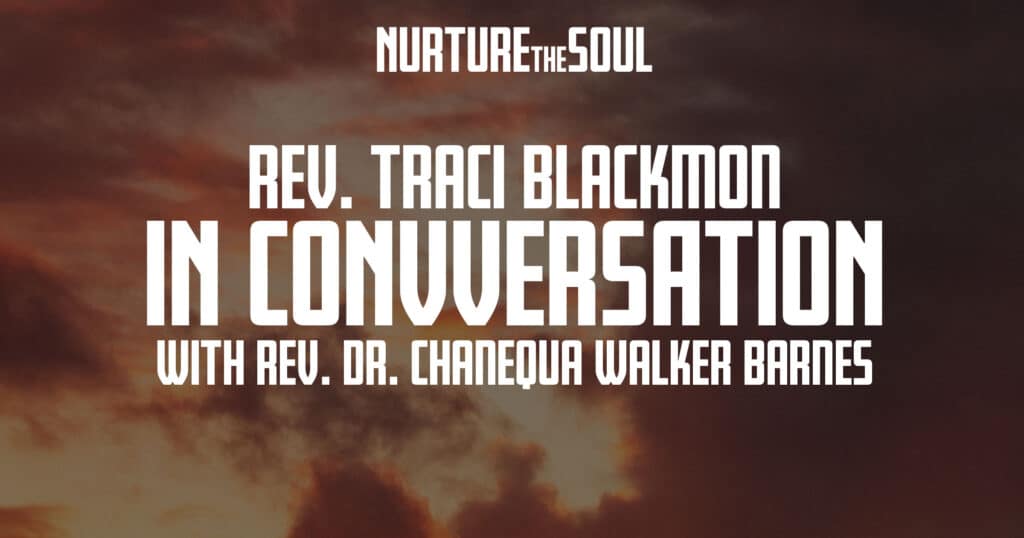 The impact of trauma and the need for self-care are vital -- and sacred -- topics for the...
Read More