Teruo Kawata — Conference minister, national staffer, PAAM elder — dies at 94
The Rev. Teruo "Terry" Kawata, a retired Conference minister and national staff member of the United Church of Christ, died July 1 in hospice care. He was 94.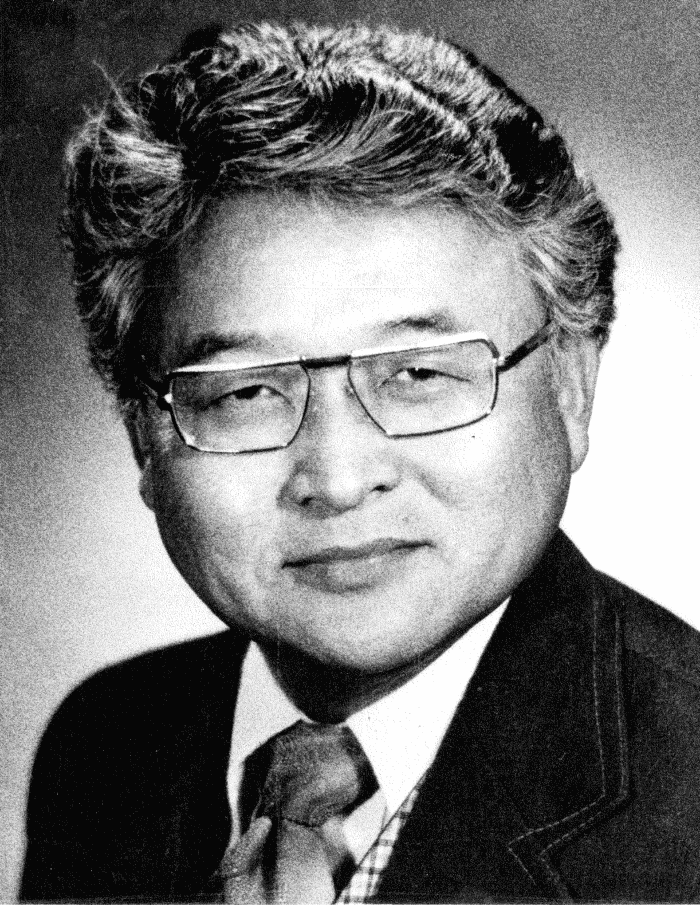 Colleagues remembered his grace and effectiveness in many leadership roles, as a speaker and event leader, and in the formative years of the UCC's Pacific Islander and Asian American Ministries.
"He was the ultimate mentor and leader, always leading by example," said Sachi Fujita, a member of Waipahu UCC, who saw his work over the decades in Hawaii and beyond.
His career in the UCC and one of its predecessors — the Congregational Christian Churches — included service as:
A local church pastor in California and Hawaii in the 1950s and 1960s.
A member of the staff of the Council for Lay Life and Work in the 1970s.
Conference minister of the Central Pacific Conference in the late 1970s.
An associate minister of the Hawaii Conference in the late 1960s, and as its Conference minister in the 1980s.
Early internment
Born Aug. 22, 1927, Teruo Kawata experienced firsthand the U.S. government's mass incarceration of Japanese Americans during World War II. A brutal reaction to Japan's 1941 bombing of Pearl Harbor in Hawaii, this "relocation" program imprisoned citizens of Japanese descent for years and seized their assets.
Kawata was a teenager when his family was forced to move from San Francisco to the Poston Relocation Camp in Arizona. They were held there from 1942 to 1944.
"He didn't talk about it much. It was very traumatic," said the Rev. Thomas Tupper, a close colleague of Kawata's during his national staff years. "His parents owned a business in San Francisco that was taken away from them. They had to go back after they were released and had to start over again."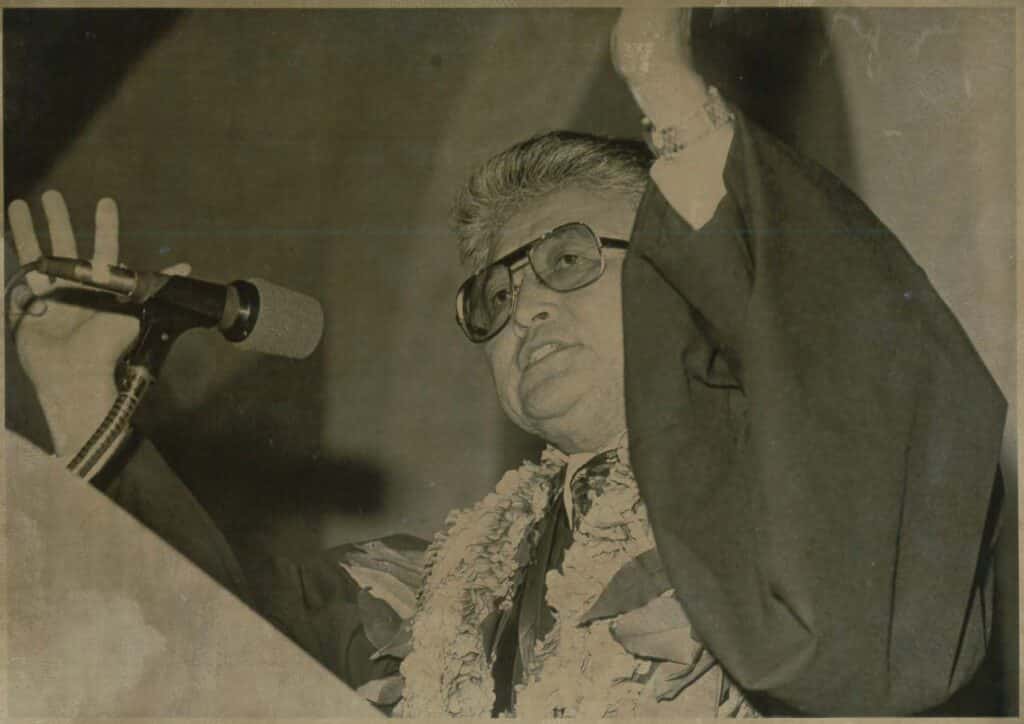 Education and ordination
Kawata went on to pursue an extensive education. He earned undergraduate degrees from the University of Chicago and Ottawa University in Kansas; a divinity degree from the University of Chicago; and a D.Min. from UCC-related Pacific School of Religion.
Ordained to the ministry in the Congregational Christian Churches in 1952, he served early pastorates at churches in Los Angeles and Hawaii. Among the latter were Honolulu's Nu'uanu and Waiokeola churches, and, on Maui, Iao Congregational Church — all three now part of the UCC.
His first years on the staff of the Hawaii Conference came from 1968 to 1970. Based in Honolulu, he served as a program minister and associate Conference minister.
National work
Then came his service with the Council for Lay Life and Work, from 1970 to 1977. The staff of the agency — which was renamed the Office for Church Life and Leadership in 1973 — was regionally deployed. Kawata, based in San Francisco, was responsible for the western U.S.
The agency focused on two priorities of the UCC's General Synod at the time: strengthening the local church, and faith formation. "Most of our work was leading events and training clergy and lay people to be consultants in the local church for planning and leadership," Tupper said.
Now retired and living near St. Louis, Tupper recalled knowing little about national staff work when he joined the council in 1972. He said Kawata reached out to him and another new staff member and "kind of took us under his wing." Traveling and leading events with Kawata was instructive. "That's how I learned how to function as a national staff person – watching him and knowing him," said Tupper, who went on to serve with OCLL for decades.
PAAM is recognized
"The thing I remember about Terry most is how gentle a soul he was," he said. "He was the kind of quiet leader that people look to for their judgment, their wisdom."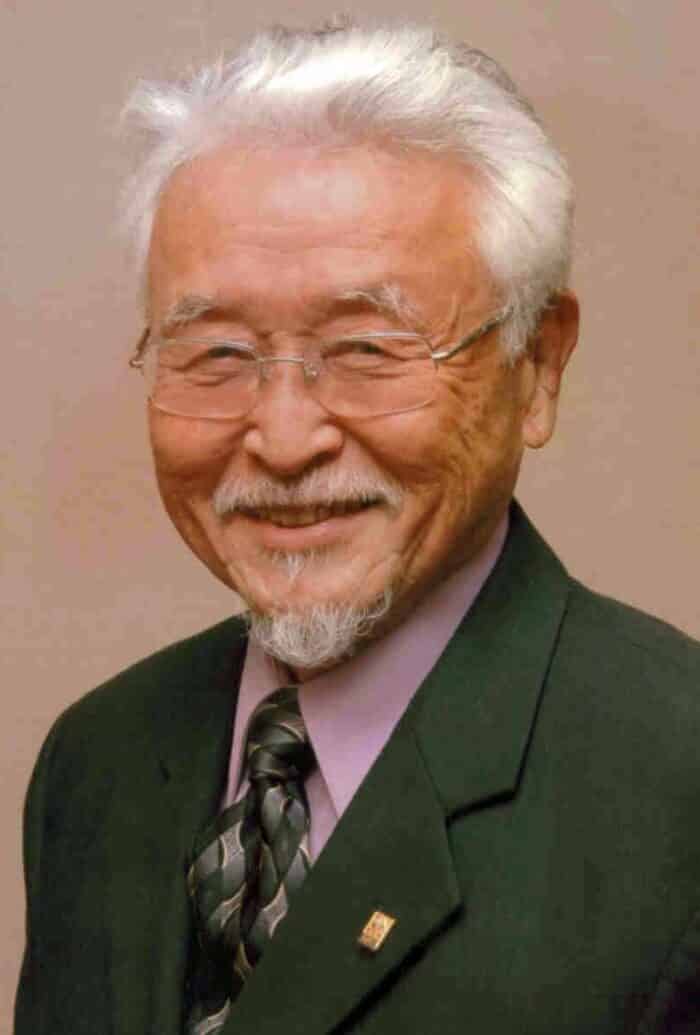 One group of people who did so in the 1970s was a task force exploring a national UCC caucus for Asian American concerns. OCLL lent Kawata's staff expertise toward that effort. The result of the work of the task force was PAAM, formally recognized by General Synod in 1975.
"He was instrumental in the early years of PAAM, helping to bring our concerns to the national church," said Fujita, who served on the organization's board for many years. "I can still picture him leading us in workshops for the laity and clergy together."
Sought-after speaker
In two Conferences of the UCC, Kawata was the first person of Asian descent to hold the position of Conference minister.
He led the Central Pacific Conference, based in Portland, Ore., from 1977 to 1979, and the Hawaii Conference from 1979 to 1989. He and his wife, Kiku Matsumoto Kawata, took early retirement in 1989. They did so, he told the UCC-related Retirement Housing Foundation, "so we could go to Silliman University in the Philippines as volunteer missionaries." There Kawata served as university pastor and visiting professor of preaching and worship in 1989 and 1990.
He then served in several interim ministry positions in the U.S., as an adjunct faculty member at San Francisco Theological Seminary, and on the Retirement Housing Foundation board. As noted in the Hawaii Conference announcement of his death, he "was a much sought-after preacher, keynote speaker, and lecturer."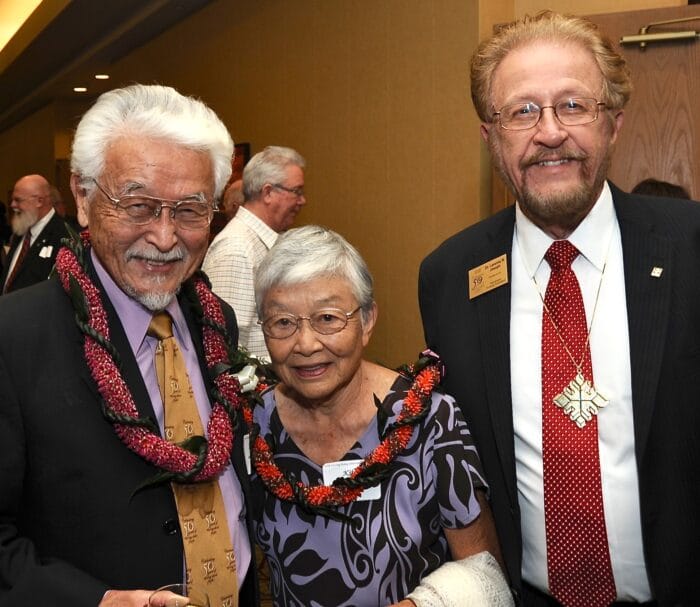 As just one example, he served as a key panelist during an interfaith "Journeys to Wellness" series hosted in 2012 and 2013 by the Community Church of Honolulu. There he brought his early-life internment experience to bear.
A collection of 20 of his sermons, "Fire in My Bones," was published in 1991.
Church in society
The church's role in society was a theme throughout his career as well. Just a few example of this include:
His 1981 essay about preaching, "On Being Troublemakers," was published in Volume 7 of the UCC's Living Theological Heritage.
In 1986, he led a session on the University of Hawaii–Manoa campus, "The Church and University in Dialogue Toward a Just Society".
In 1997, he was among religious leaders in Hawaii who signed a letter calling for the release of imprisoned activist Dennis "Bumpy" Kanahele.
In 2017, he was among 3,500 religious leaders worldwide who signed a letter to the U.S. president and Congress, calling on the U.S. to live up to its "urgent moral responsibility to receive refugees and asylum seekers who are in dire need of safety."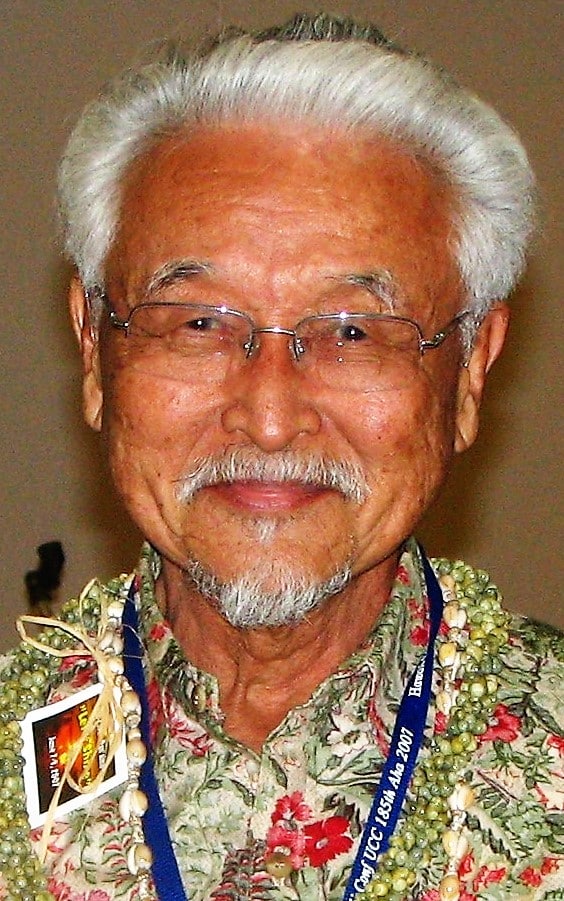 Terry and Kiku Kawata, who died in 2020, had three children, Mark, Ellen and John, and three grandchildren. Condolences may be directed to the family c/o Ellen Kawata, 3041 Maigret Street, Honolulu, HI 96816. A memorial service will be held Saturday, Aug. 20, 2022, at Community Church of Honolulu, 2345 Nu'uanu Ave. Visitation will be at 10 a.m. and the service at 11 a.m. HST. A noon reception will follow in the church's social hall.
"He was always a very gentle, caring, welcoming person wherever he was," Tupper said. "Everybody liked Terry, respected his work, respected what he had to say about things."
"Over the 60-plus years I knew Terry, he was always the ultimate gentleman," Fujita said. "He will be greatly missed."
---
This article was updated on July 16, 2022, to include memorial-service information and where to send condolences.
---
Content on ucc.org is copyrighted by the National Setting of the United Church of Christ and may be only shared according to the guidelines outlined here.
---
Related News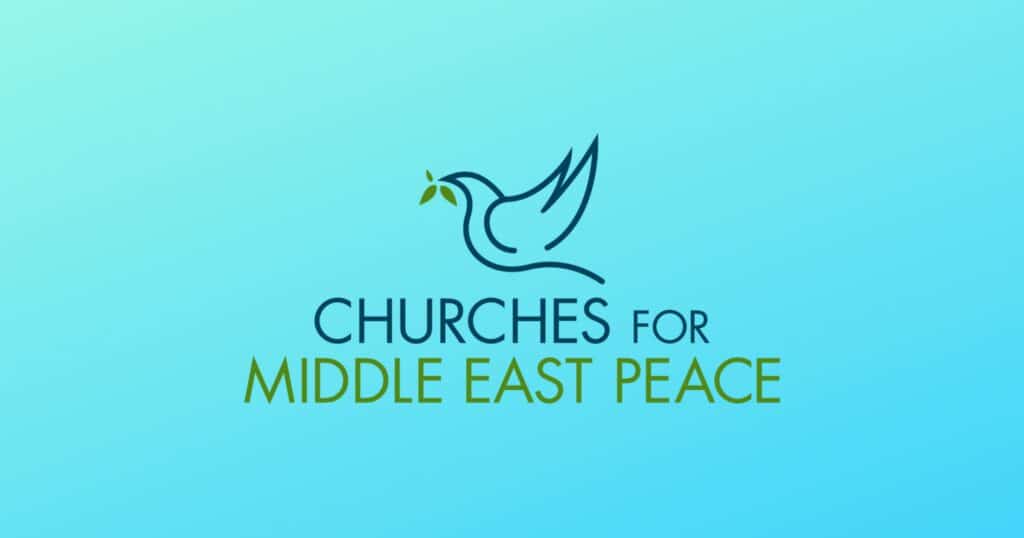 The following statement was issued Dec. 2 by Churches for Middle East Peace (CMEP), of which...
Read More