Illinois church supports teen suicide prevention though 'Keystone Keys' project
Some of the keys are engraved with just a simple word or phrase. Others are decorated with jewels, pearls and other embellishments. But all of these keys, created by staff and members of Open Prairie United Church of Christ in Princeton, Ill., are meant to serve as small tokens of inspiration and support for those who need it. Through its "Keystone Keys" project, the church plans to sell the keys and donate the proceeds to an organization that works to prevent teen suicide, which has become a growing issue in the small town.
"We recently had a teen suicide that really rocked – and very much saddened – our community," said the Rev. Mary Gay McKinney, pastor of Open Prairie UCC. "So instead of just being sad, we wanted to do something."
Since announcing the project, church leadership has received an abundance of unused keys that members have found in places like junk drawers and on old key chains. After cleaning them up, Sarah Criner, chair of the church's stewardship team, adds words with a stamping kit and then decorates some of them. Criner said the keys can be used in a number of ways: worn on a chain, carried in a purse or wallet, added to a key chain, or tucked away in a special place. The church will sell the first batch of about 25 "Keystone Keys," which range in price from $5 to $15, at its first-annual flea market on Saturday, March 21. Keys can also be custom-made during the event, or ordered to be picked up later. All proceeds will benefit the Society for the Prevention of Teen Suicide, which has donated pamphlets, wristbands and DVDs for the church to distribute.
The keys are adorned with words and phrases such as "love," "seek," "inspire," "let go," and "beauty is within," chosen by Criner and McKinney for their uplifting meanings. Jessica Gray, Open Prairie UCC administrative assistant and a leader of the initiative, has a key that reads "quest," which she says fits her because she feels as if she's "constantly on a journey." She purchased a key for her mother that says "reach," meant to encourage her to keep aspiring to new levels and accomplishing her goals. Gray hopes people find a key with a word that speaks to them and makes them think about what they want to accomplish in their life.
"It's an emblem you can touch to make yourself feel better," she said. "It would be so neat if we could be known for these keys and if people seek them out as gifts that have personal value to them."
A significant increase in teen suicides over the last several years has prompted a call to action throughout the small town of Princeton, which has about 7,000 residents. Community leaders have been raising awareness about teen depression, and have stressed the need for more counselors and child psychologists trained in suicide prevention. The community also has an annual suicide prevention walk, in which members of Open Prairie UCC take part, and McKinney says the "Keystone Keys" project is just another way to address the problem in a positive and hopeful way.
"After something like this happens, we all feel somewhat helpless, but this is a small way people can make a contribution to these efforts to counter teen suicide," she said. "It's something that people feel strongly and passionately about."
---
Related News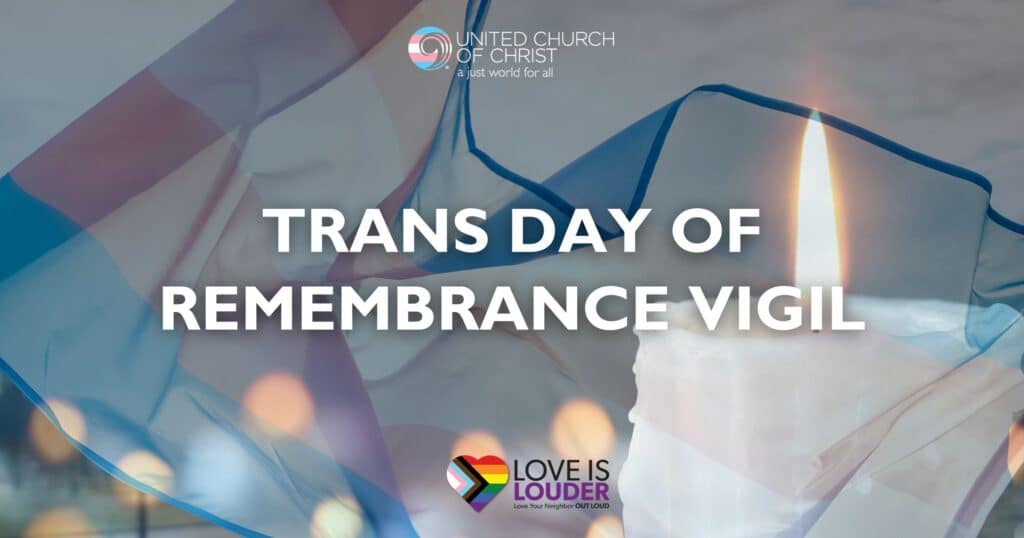 To mark Transgender Day of Remembrance (TDOR), the United Church of Christ hosted a vigil...
Read More